I LOVE breakfast and brunch and in the summer I'm always adding fresh, seasonal fruit to my breakfast and brunch recipe creations.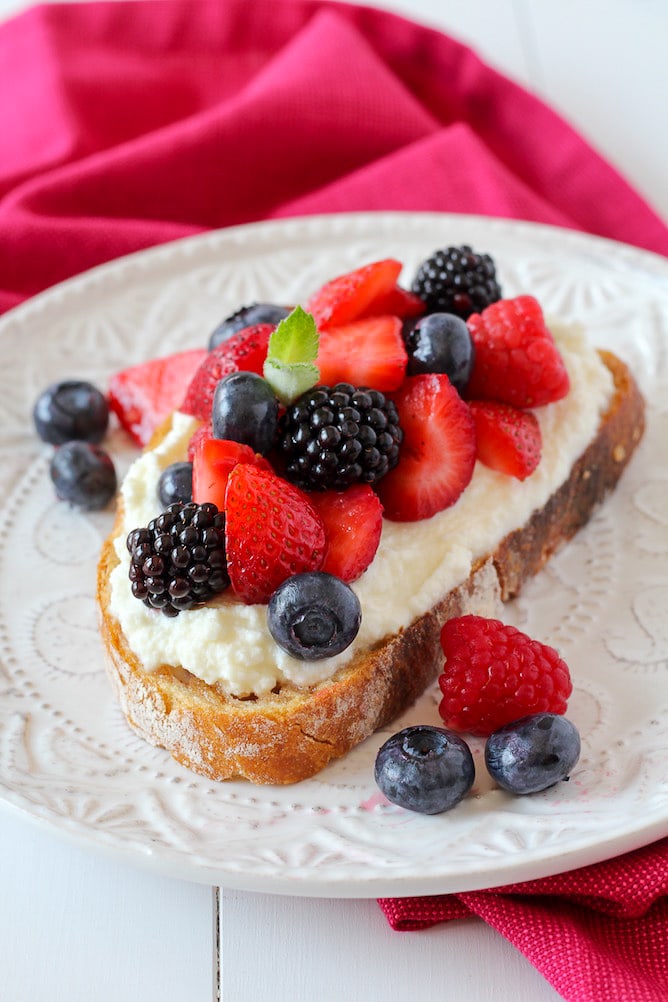 Inspired by one of my favourite places to enjoy brunch in Calgary, Alforno Bakery & Café, I've created an easy, summery brunch dish using Alforno's freshly-baked Sourdough Bread. For me, their sourdough bread is perfectly balanced, with a crusty outer crust and soft inside, the taste of the bread is the distinctive sour flavour I love in sourdough.
The sourdough pairs perfectly with the light ricotta and honey mixture, sweetness from the sugar-cinnamon butter and sweet and tart berries in this recipe….