Let's eat cake! When is the last time you just sat down, gathered with the people you love and ate cake for no other reason than to enjoy each other's company and eat cake!?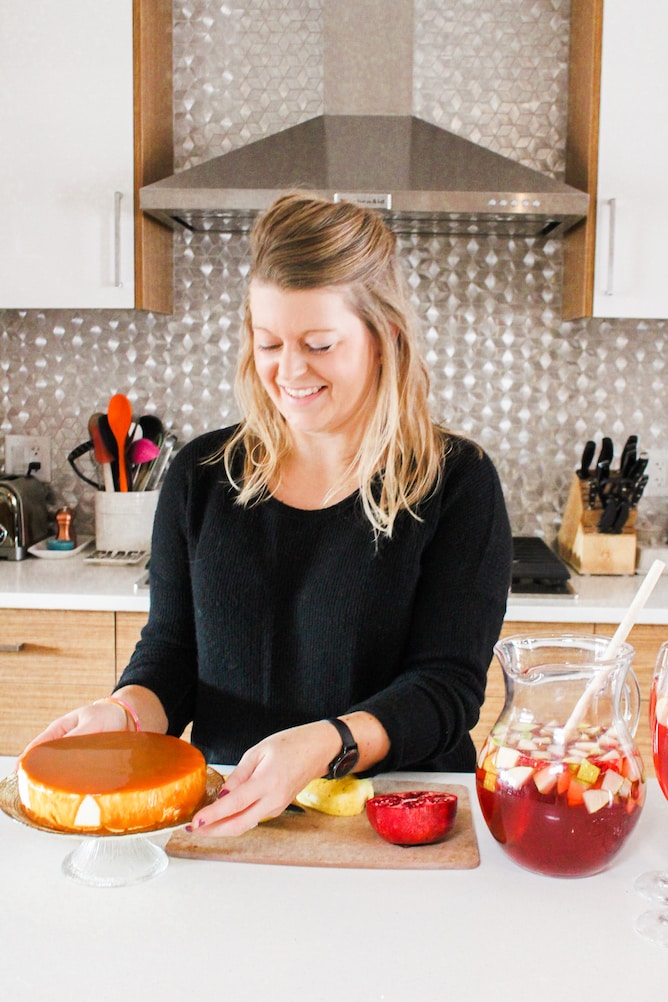 One of my absolute favourite things to do is have my family and friends over to our house to enjoy great food, drinks and time together.  And here's the thing, it doesn't have to be hard!
You can entertain with ease, slow down and enjoy each other's company AND still have great food and drink without too much stress and work.
So I've partnered with one of my favourite local spots, Alforno Bakery & Café, to bring you some easy at-home entertaining tips featuring one of their amazingly delicious cakes and the perfect cocktail to pair with it from yours truly!…