One of my favourite things to do is bake and baking these Almond Butter Squares with a fellow blogger sure made this a fun one!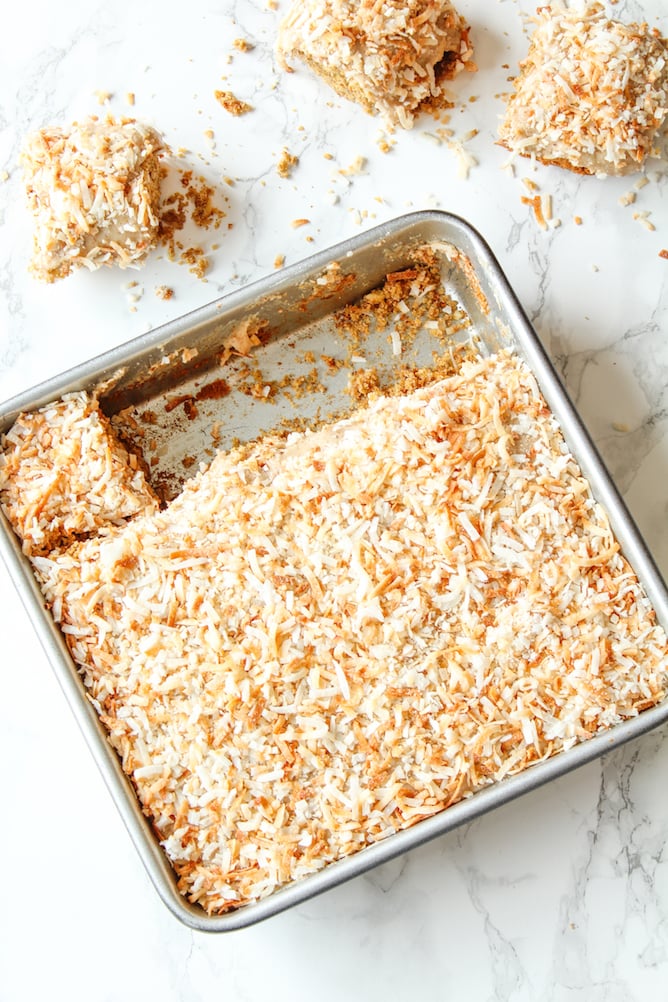 Sam from Sugar & Sam Blog and I collaborated in the kitchen for this recipe and we had a ton of fun baking together!
We only knew each other from Instagram and ended up meeting in person at a YYC Blogger Babes Meet-up. Realizing we had a lot in common, we decided to collaborate on two recipes and were lucky to have Rogers Foods partner with us to create two recipes that reflect some of our favourite things – desserts and oats! As a blogger we are often in the kitchen by ourselves so it was such a nice treat to get to create something delicious in the kitchen with Sam….