The best place to start planning your holiday baking is with my roundup of easy Christmas cookie recipes, many that use just a few ingredients!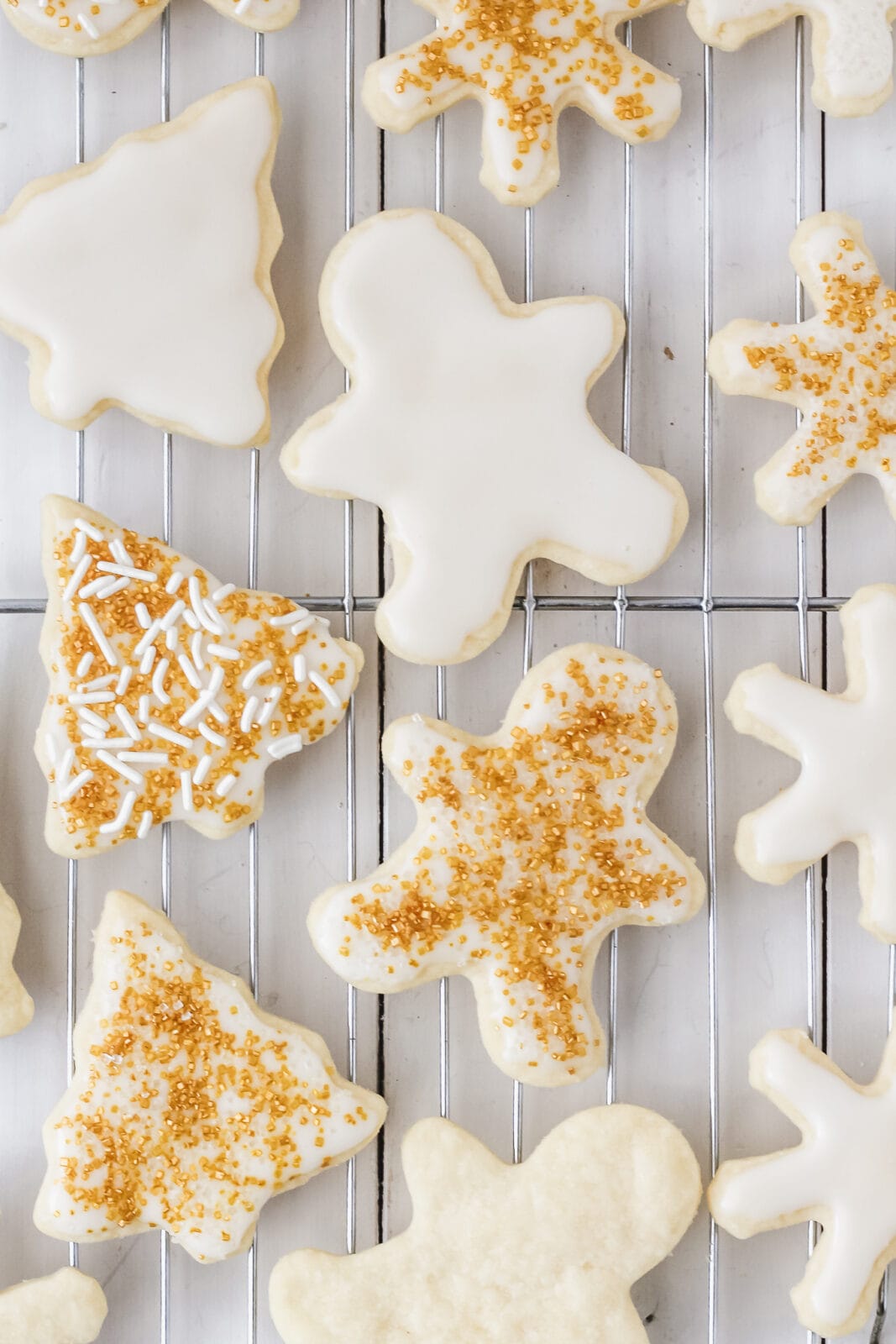 You'll find easy cookie recipes with simple ingredients to get you into the holiday spirit.
Whether you're baking for a Christmas party; cookie exchange; or just for yourself, these recipes are meant for the festive season.
One of my favorite holiday memories from my childhood is decorating shortbread Christmas cookies. It was the perfect way to enjoy time together as a family and have fun too! It's a great family tradition and a new favorite easy holiday cookie recipe is the best place to start.
Why you'll love this collection of easy Christmas cookie recipes using few ingredients
Recipes have minimal ingredients to make the baking process easier.
There are easy recipes for everyone's tastes! Chocolate cookies, sugar cookies and other festive cookies to name a few.
A variety of dietary needs are met in these holiday cookie recipes including gluten-free and vegan options.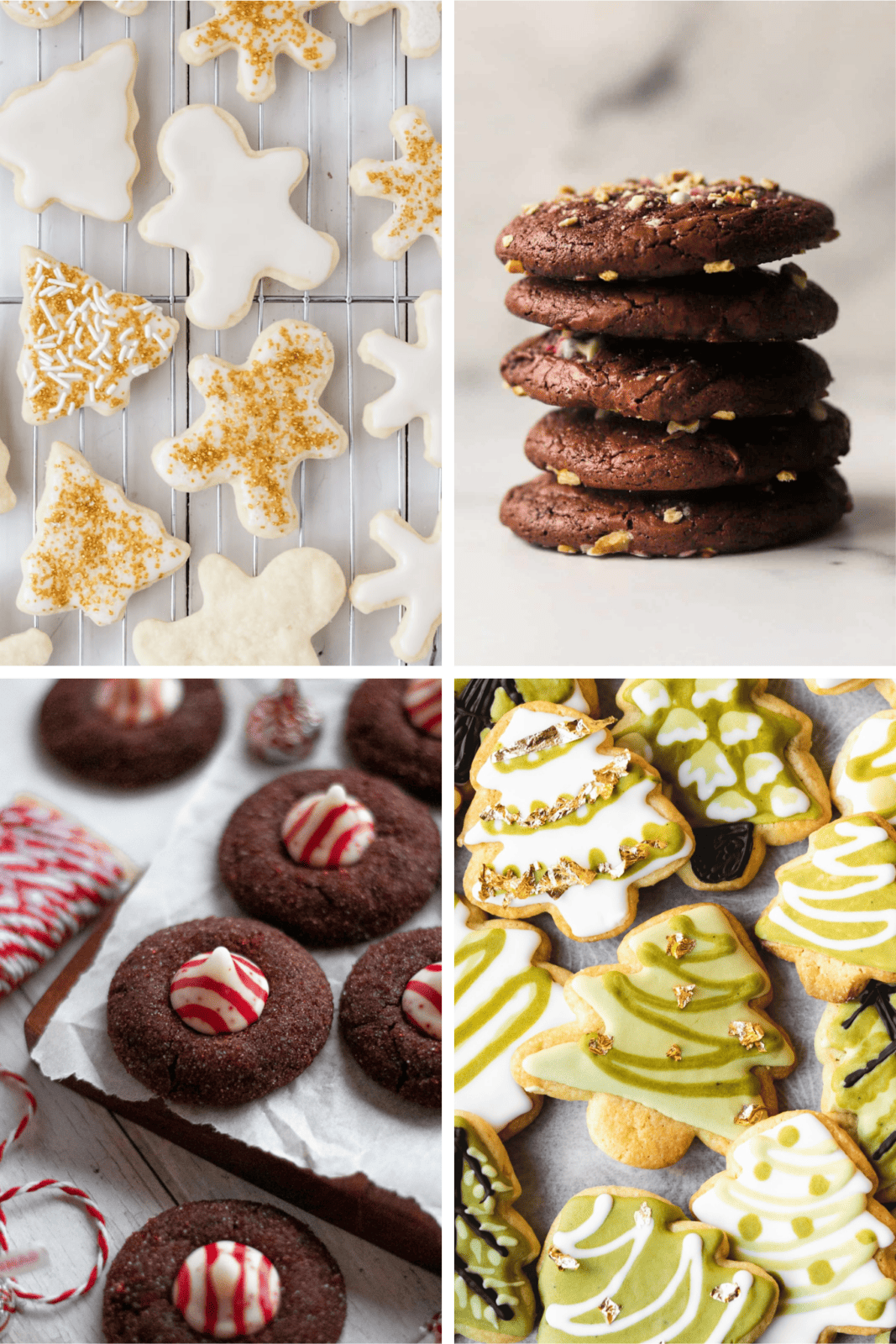 Basic baking supplies and ingredients needed to make easy holiday cookies
Baking sheet
Parchment paper
Favorite cookie cutters
Basic ingredients such as: butter, white sugar, brown sugar, all-purpose flour, vanilla extract, peppermint extract, chocolate chips and cocoa powder
Airtight container for storage
Easy Sugar Cookies for Christmas
Choose from a variety of sugar cookies for your Christmas baking! Soft & chewy, peppermint and chocolate chip cookies – you'll find Christmas sugar cookies for everyone's taste.
Gingerbread Cookies
Easy gingerbread cookies are a must for a cookie exchange or holiday cookie platter!
Festive Cookie Recipes for the Holidays
A variety of delicious cookies for your Christmas celebrations including festive treats like red velvet cookies and eggnog cookies and peppermint snowball cookies with candy canes.
Easy Christmas Shortbread Cookies
Shortbread cookies are an easy way to dive into holiday baking since they generally use just a handful of ingredients. Classic and whipped shortbread plus a unique earl grey cookie, they're a classic and easy Christmas cookie for the Christmas season.
Chocolate Cookie Recipes to make for Christmas
You cannot go wrong with a chocolate cookie for the holidays! Chocolate brownie cookies along with chocolate and peppermint, there are many delicious treats to make with chocolate for your cookie plate at Christmas.
Cake Mix Christmas Cookies
If you've never used cake mix to make cookies, now is the time to try it! You can make an easy cookie dough using a boxed cake mix and a few simple baking ingredients. Then you have a perfect holiday cookie in no time!
Easy Classic Christmas Cookie Recipes
From peanut butter blossoms to snickerdoodle cookies, these are some of the most classic and easy Christmas cookies for the season.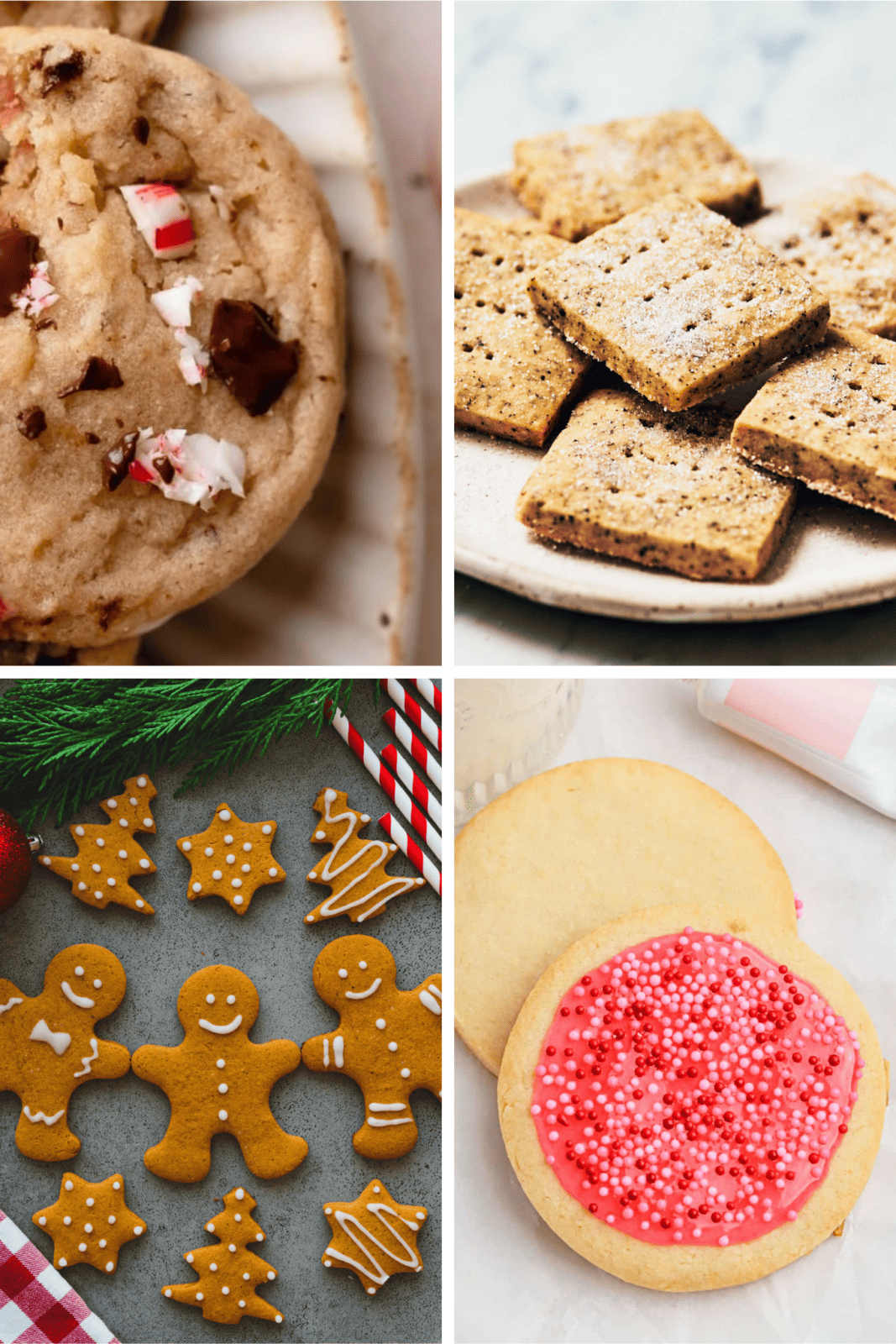 Gluten-Free and Vegan Christmas Cookie Recipes
For family and friends with special dietary needs, these gluten-free cookies and vegan Christmas cookie recipes are for you! There are homemade cookies for both types of dietary needs including easy peanut butter cookies, gluten-free gingerbread cookies and vegan 'shortbread' cookies too since everyone should be able to enjoy delicious Christmas cookies.