Ok, so you may think this combination is a bit crazy but as someone who is obsessed with grilled cheese, this Grilled Cheese with Pickles & Red Onions is a home run!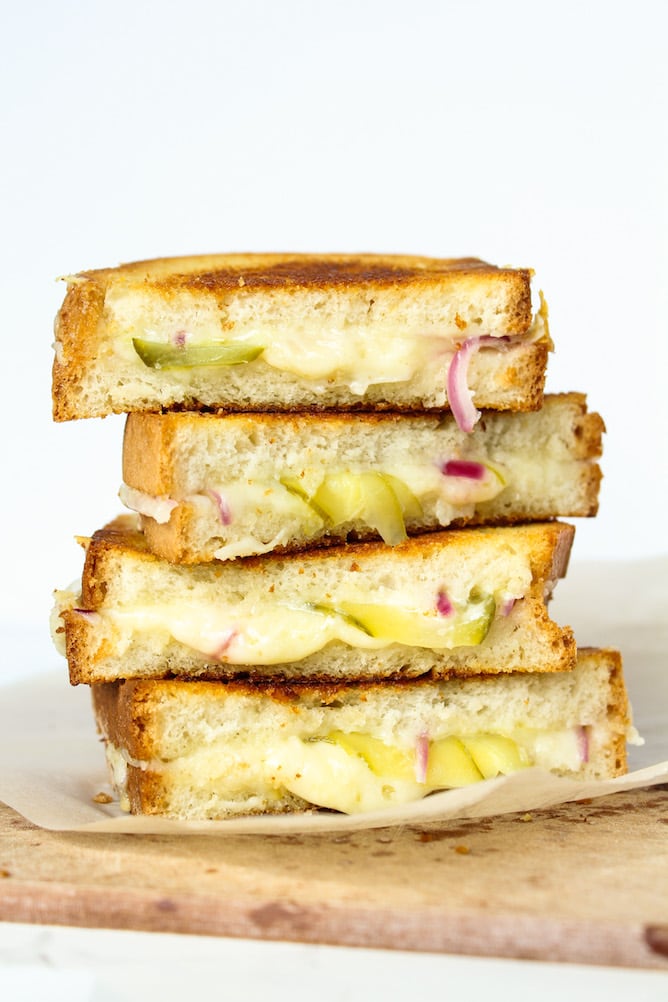 Grilled cheese is by far my favourite lunch food to indulge in and since I'm celebrating my Blogaversary this month I'm sharing my favourites with you!
This recipe is inspired by a grilled cheese I had a couple of years ago from a local food truck and I've been wanting to create my own version ever since. I could not get enough of the combination of flavours from the added pickles and red onion!
This sandwich has it all – two melty cheeses plus the saltiness and garlic flavours of the pickles, and the crunch from the red onions. The pickles and red onions don't overwhelm the grilled cheese; they just add that perfect flavour boost and crunch!
So come on over and celebrate with me and this delicious Grilled Cheese with Pickles & Red Onions Sandwich.
Total time: 30 minutes
Servings: 4
Equipment: frying pan
Ingredients:
1 ½ cups Suisse cheese, grated
1 ½ cups old cheddar, grated
¼ cup red onion, sliced thin
2-3 dill pickles, sliced thin
8 slices of white rye bread (or any bread of your choice)
4 tbsp unsalted butter
Instructions:
Grate both cheeses, mix together and set aside. Thinly slice the pickles and red onion and set aside.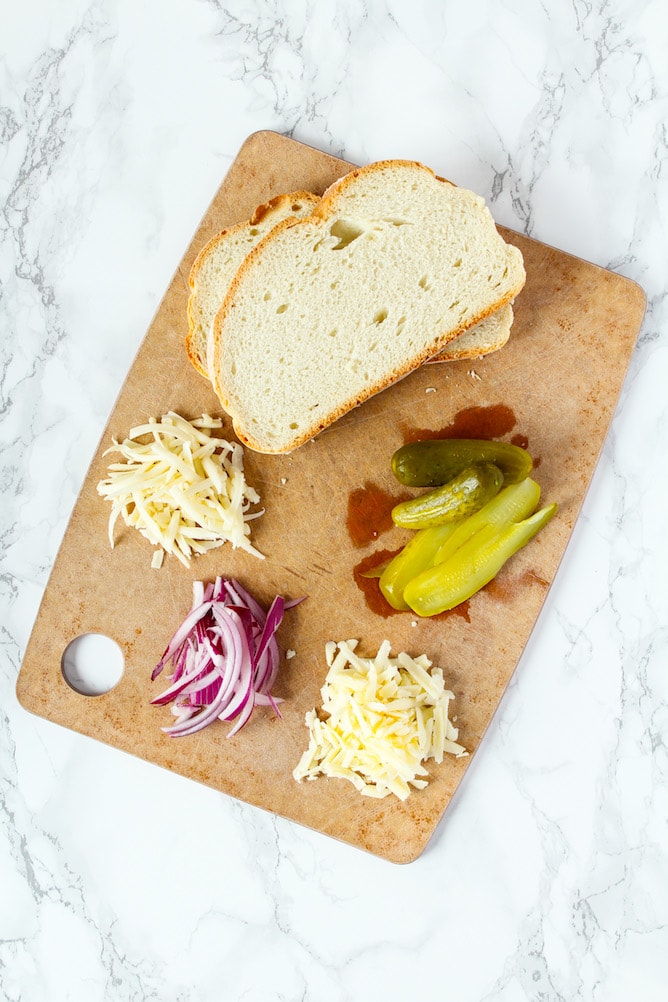 Next, lay out your bread slices. Butter one side of each slice of bread. Place 4 slices butter side down on a cutting board. Distribute half of the cheese evenly, followed by a couple slices of red onion and pickles.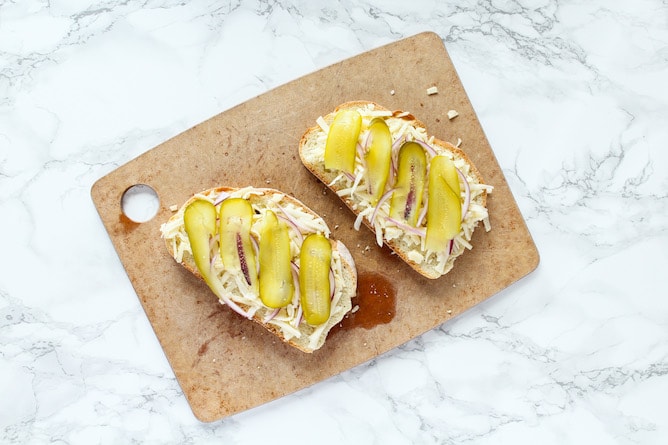 Cook's note: If you don't like pickles and/or onions, just omit them! The two cheese combination of this sandwich is just as good on it's own!
Then, distribute the remaining cheese on top. Next place the remaining bread slices on top, butter side up.
On the oven, heat a large non-stick pan to medium – let it heat up for about 5 minutes.
Cook's note: If your pan will only fit two sandwiches at once you can either turn your oven to 250F to keep the first sandwiches you cook warm OR heat two non stick pans and cook all four sandwiches at once.
Put the sandwiches in the pan and cook until golden brown, about 5 minutes. Then turn each sandwich, pressing each sandwich to flatten slightly. Cook about 5 minutes or until golden brown. Flip one more time, pressing each sandwich to flatten slightly again and cook until the cheese is fully melted, about another 1-2 minutes. Remove from the pan and let cool about 3-5 mins. Then cut in half and serve.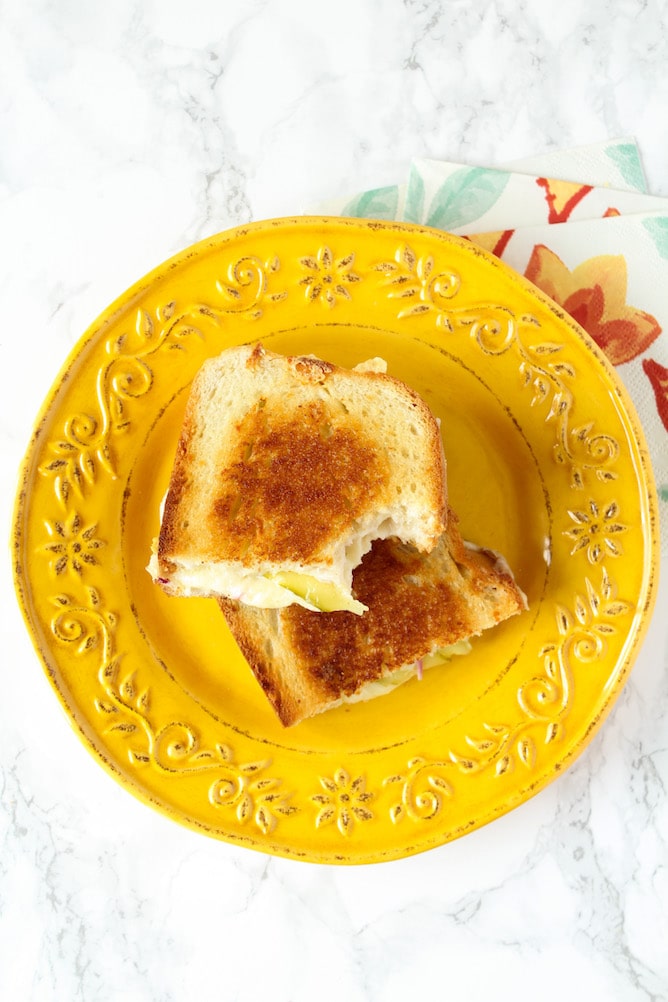 Pair with my Tomato Soup for a winning combination!
Until the next cooking adventure,
Jess