Ok friends, I have been dreaming of owning a picnic basket one day and putting it to very good use. Now I can happily say I'm the proud owner of a picnic basket and I have many picnics planned for this summer!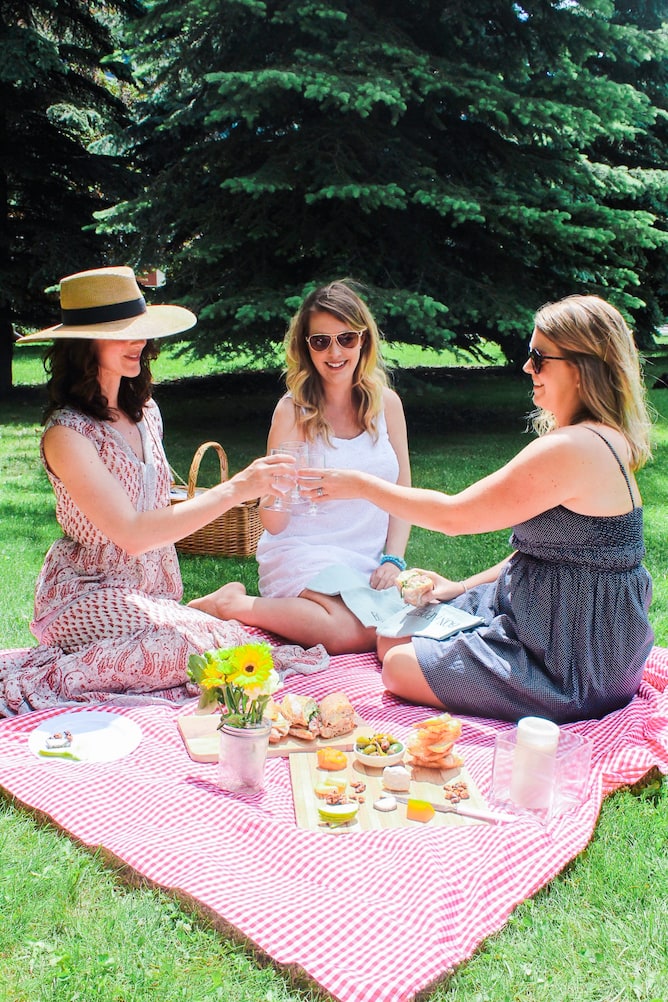 I have been having picnics with friends since I was about 13 or 14 years old. My friend Heather and I would ride our bikes to meet-up about half-way between our two houses, somewhere near beautiful Lake Ontario. My mom would help me pack some snacks including cheese and a baguette (yes my obsession with cheese and bread started at a very young age, thanks mom!)
I've even had picnics in a canoe (yes how Canadian can you get, ha!) My friend Corinne and I head out to the mountains for the day, find a lake to paddle on and just enjoy our picnic while out on the water.
Picnic is defined by dictionary.com as 'an excursion or outing in which the participants carry food with them and share a meal in the open air,' so it seems we've been getting it right since I was young.
There is just something about being out in nature, hanging out with a best friend and eating some delicious food – to me that is what having a picnic is all about.
And, that is where my favourite place in Calgary comes into play because Alforno Bakery & Café is going to be offering 'picnics to-go' just in time for the Summer!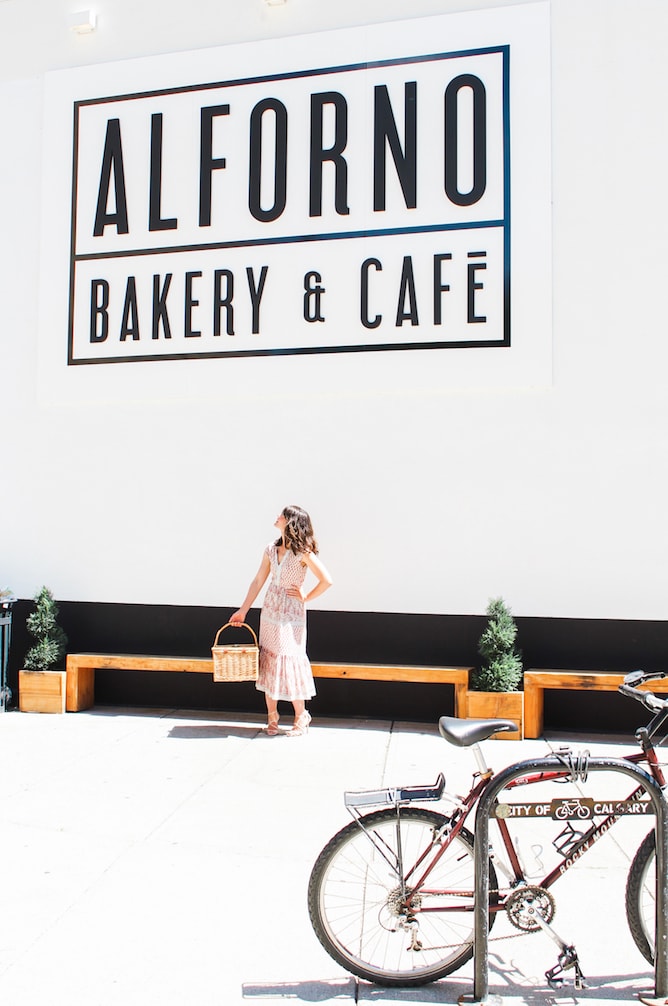 I grabbed my friends, Kristan and Kendall and we headed out to Prince's Island Park in Calgary to test out Alforno's picnic offering and oh my we were in food heaven. Alforno's picnic hits all the right notes for me…. Sandwiches, fresh baked bread and of course, cheese!
The cheese board was the perfect way to start the picnic. Accompanied by apples, a flavourful fruit chutney and crostini, their assortment of soft and hard cheeses rotates to keep things exciting and tasty!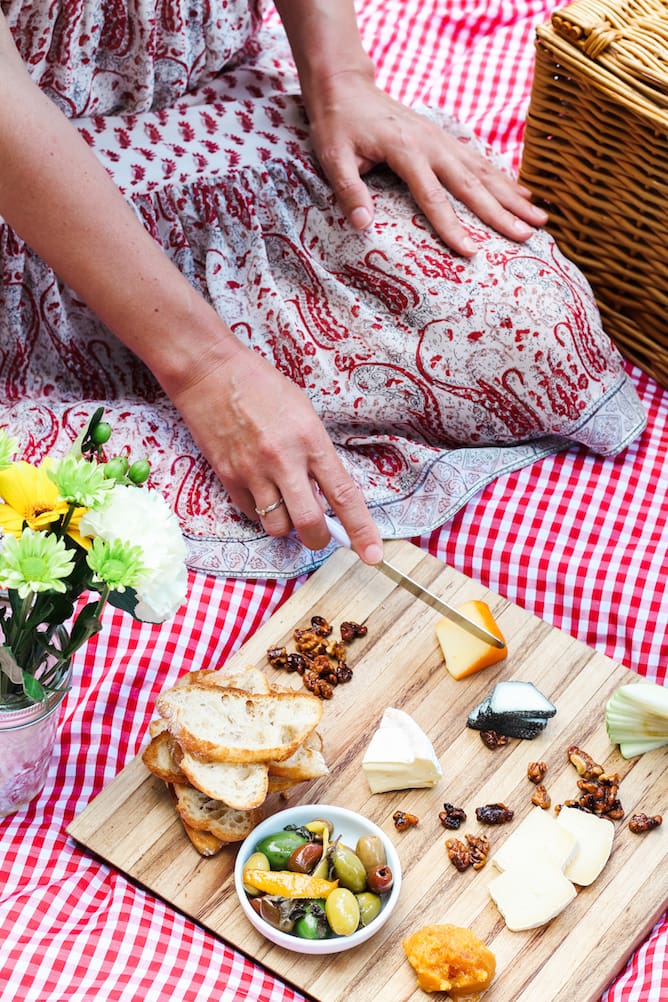 We tried the Sirloin Sandwich and Ham Sandwich, both of which were full of flavour. I love the classic ham and double-cream brie on baguette which is accented by the mustard seed butter so that was a real winner in my books. And, the sirloin sandwich has this insanely delicious blue cheese aioli that makes you want to go back for more.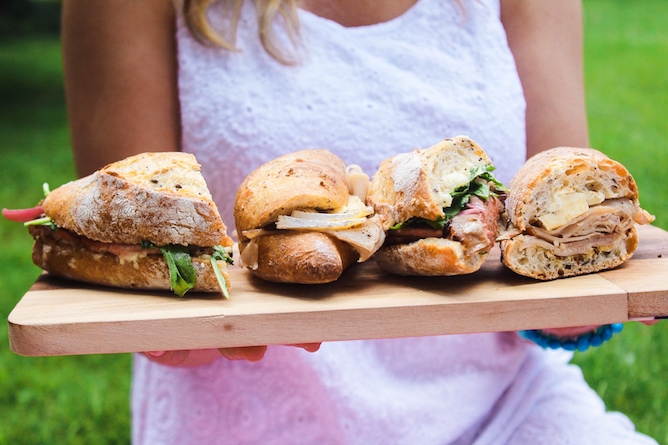 Just like me, Alforno knows Calgarians love their food and spending time outdoors. What better way to spend a summer afternoon than putting both together with the ultimate picnic!?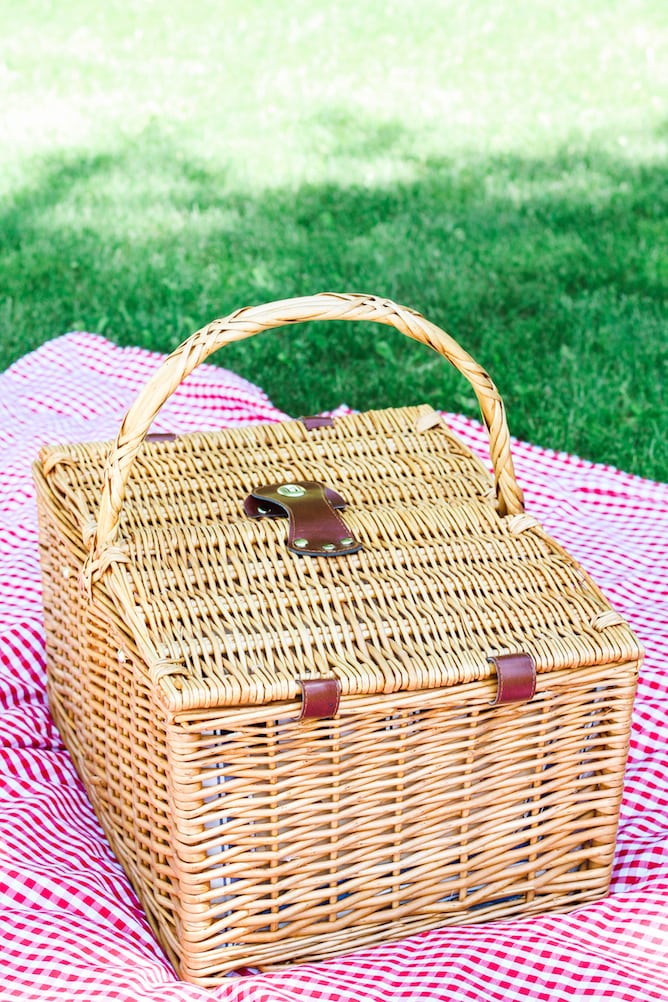 You can now order your picnic from Alforno by 5pm the day before you're planned outing and then head on in to Alforno the next day after 12pm to pickup your picnic! You can personalize your picnic basket to include your choice of sandwich from their delicious Ham & Brie, Roasted Vegetable and Sirloin, a baked-in-house cookie, their famous Berloni Tiramisu or Chocolate Mousse and an ice-cold bottle of water. Plus, if you're feeling extra hungry you can add a cheeseboard, variety of salads or olives to your picnic too! #AllTheFood
How exactly can you order your picnic basket? Email Andrew@alforno.ca or call 403.454.0308 before 5:00 PM the day prior to your picnic outing. Then, pick it up from 12PM onwards and picnics are available to order Monday through Sunday each week.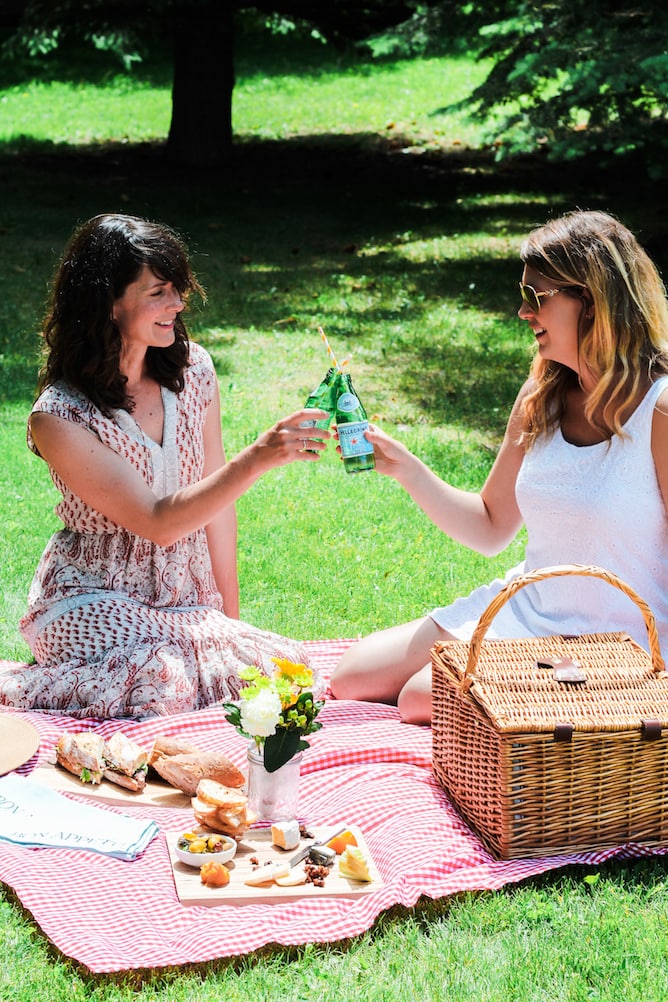 So grab your family and friends this summer, pack up some delicious food and drink from Alforno Bakery & Café and then walk on over to your fav spot in Calgary. Lay down a blanket, enjoy the food and company of the perfect picnic!
I might just see you out there this Summer!
Until the next cooking adventure,
Jess
P.S. Thank you to Terralynn from Teatro Group for taking photos of us too! And to Kristan and Kendall for taking time to picnic with me!
Disclaimer: Thank you to Alforno Bakery & Café for sponsoring this post. Thank you for supporting the brands that I support. All opinions are my own.