It's one of my favourite times of the year when the beautiful blood orange is in season so I've whipped together a Tropical Blood Orange Smoothie for you!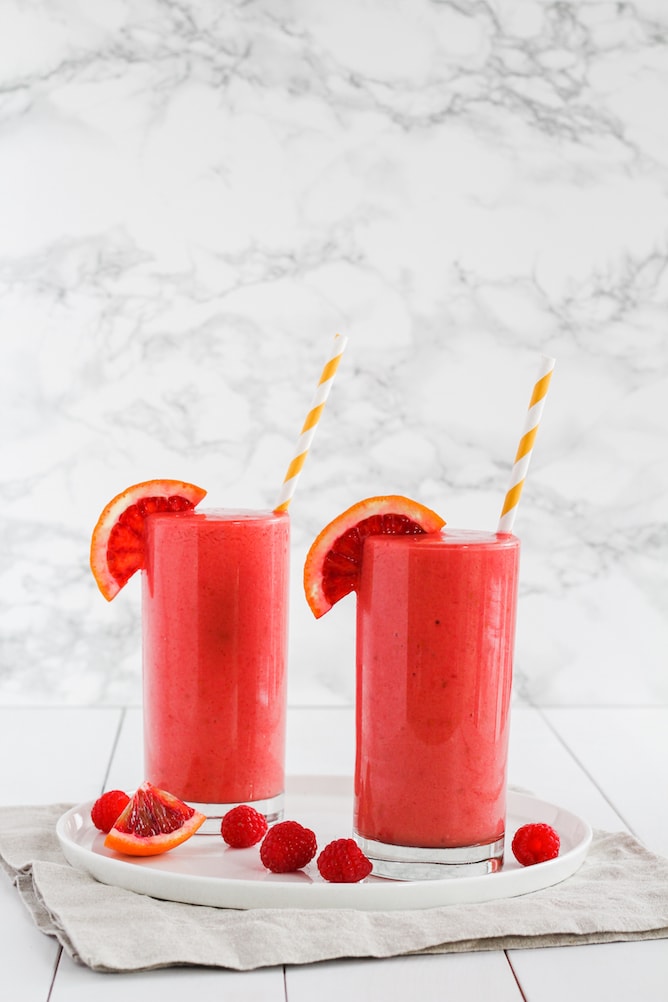 I've been on a serious citrus binge lately; I love not only the flavour of the blood orange but its gorgeous colour that can brighten up any wintery day.
With a blend of the tangy citrus from the blood orange, a bit of sweetness from raspberries and mango, plus coconut milk to add some creaminess, this Tropical Blood Orange Smoothie has it all! It's sure to delight with its pink and orange colour and brings a refreshing zing to your mornings. It would also make a great snack!
Cue my citrus obsession for the next few weeks and join me in a smoothie cheers with my Tropical Blood Orange Smoothie.

Total Time: 5 minutes
Equipment: blender
Servings: 1
Ingredients:
1 blood orange, peeled
1 cup coconut milk (+ a bit extra if you are using frozen blood oranges)
1/2 cup frozen raspberries
1/2 cup frozen mango
1 tsp maple syrup or honey
2 ice cubes
Optional: 1 scoop of your favourite protein powder (my favourite is Vega Protein & Greens – Vanilla)
Instructions:
Pour all of your ingredients into your blender.

Blend until all of the ingredients come together in a beautiful bright-hued smoothie!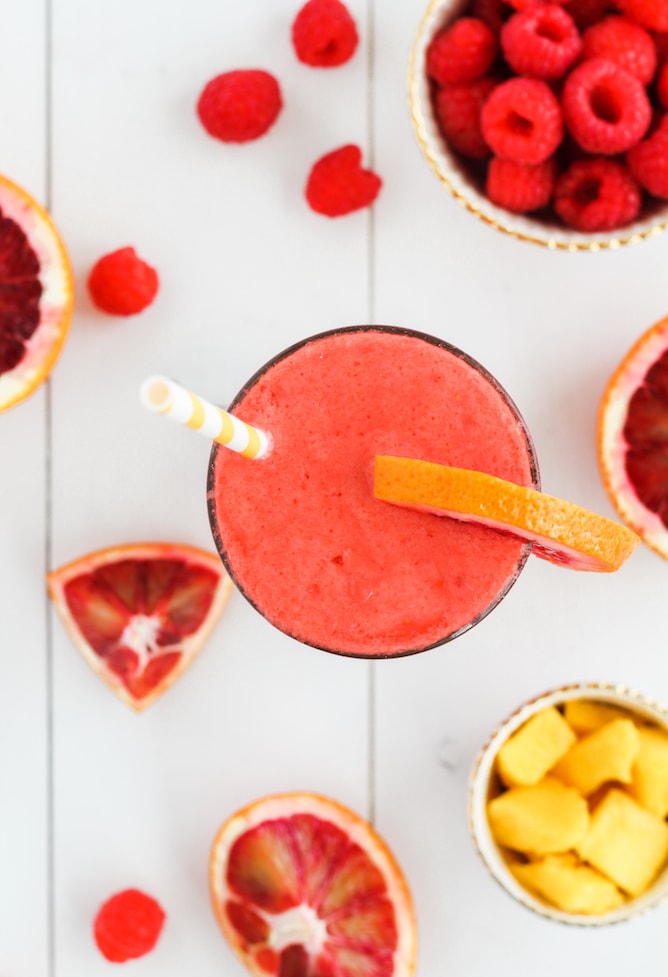 And if you love this smoothie as much as I do, grab some blood oranges now while they're in season, peel and freeze them so you enjoy this smoothie anytime.

I think this smoothie would also be AMAZING for brunch! You could add in something sparkly to make a fun and fresh drink too.

Looking for another tropical smoothie? Check out my Mojito Smoothie recipe, a wonderful blend of lime, mint and coconut!
Until the next cooking adventure,
Jess