These are the best winter soup recipes to keep you cozy!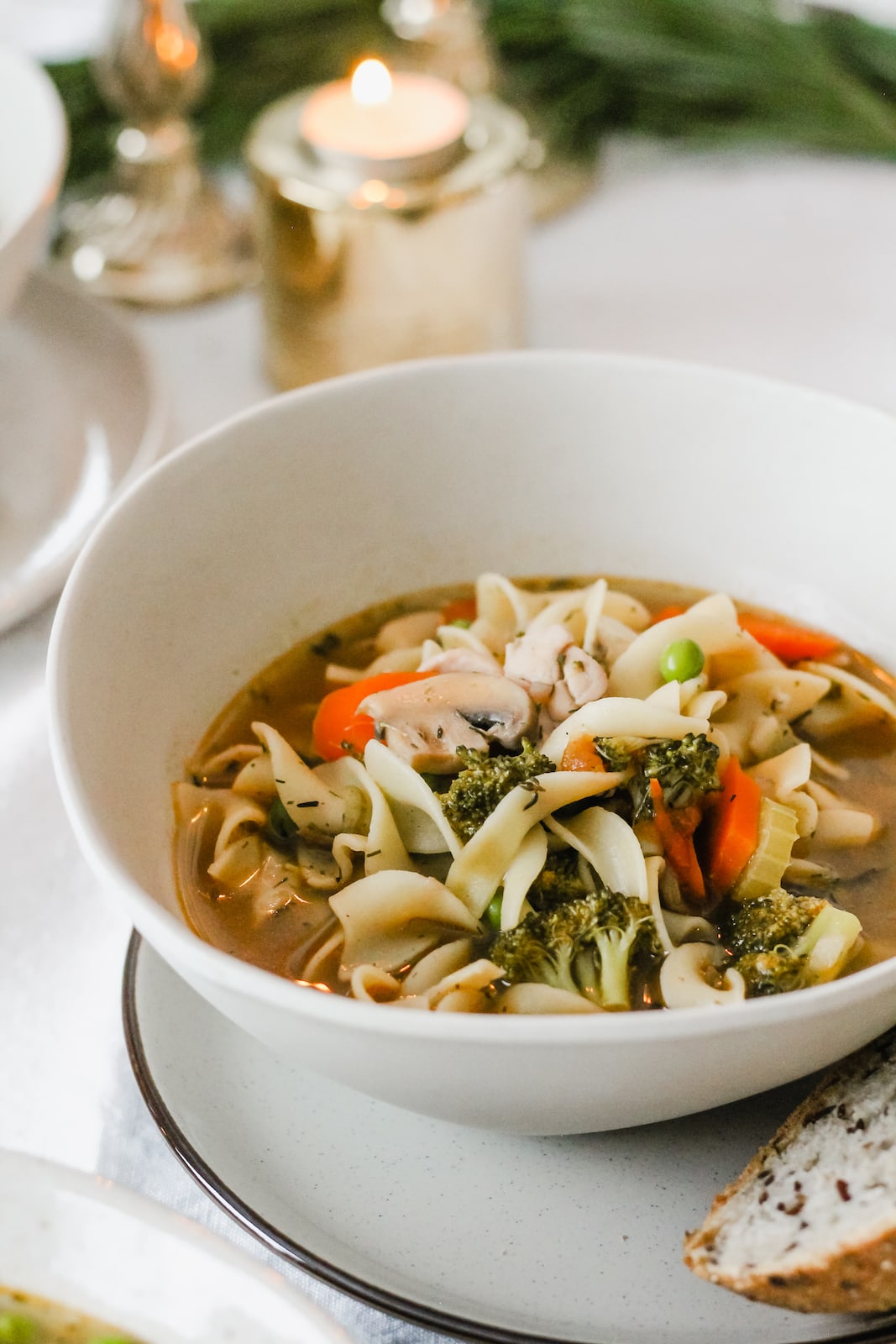 Warm up the house on a cold winter's night with a variety of soups and stews.
A compilation of 30 comforting soups for everyone's taste, you are sure to find something you'll love.
Soup is by far the best way to keep warm and cozy during the Winter months.
I find myself cooking soup weekly; whether it's a simple stove top soup or a recipe in the slow-cooker I am here for all the soup recipes!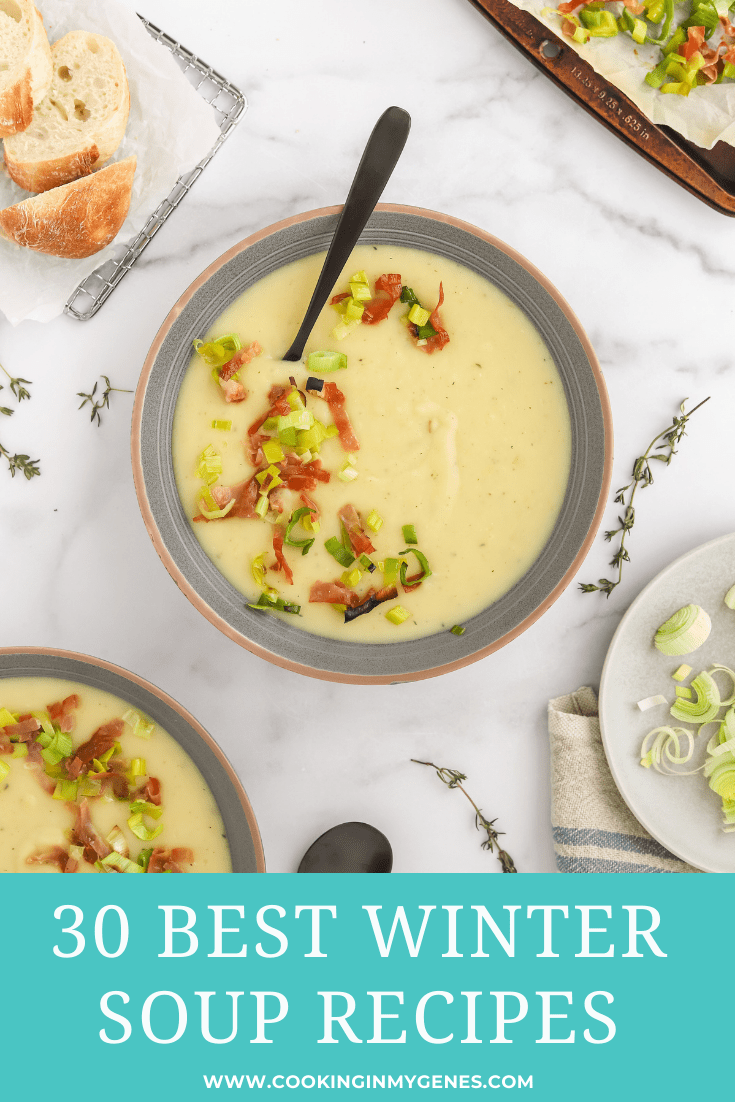 Whether you are looking for easy stove top winter soup recipes; slow cooker or Instant Pot soups; or, adding more vegetarian or vegan soup recipes to your weekly menu you will find a recipe here.
So, with my food blogger friends I've compiled the 30 best winter soup recipes to keep you cozy this season:
Stove Top Soup Recipes
Creamy Chicken Pesto Tortellini Soup by Up Beet Kitchen
Chicken & Wild Rice Soup by The Honour System
Harvest Veggie Chowder by Eat What You Sow
Italian Minestrone Soup by Mangia Bedda
Simple Potato Leek Soup by Cooking in my Genes
Easy Vegetable Beef Soup by Ottawa Mommy Club
Loaded Pierogi Soup by Food Meaderings
Traditional Borscht Recipe by Sabrina Currie
Cream of Potato Soup by Pretty Petunias
Beef Barley Soup by Sweet & Savoury Pursuits
Peanut Butter Soup by In the Kitch
Easy White Kidney Bean and Spinach Soup by She Loves Biscotti
Cabbage Roll Soup Recipe by Simply Stacie
Homemade Chicken Noodle Soup by Cooking in my Genes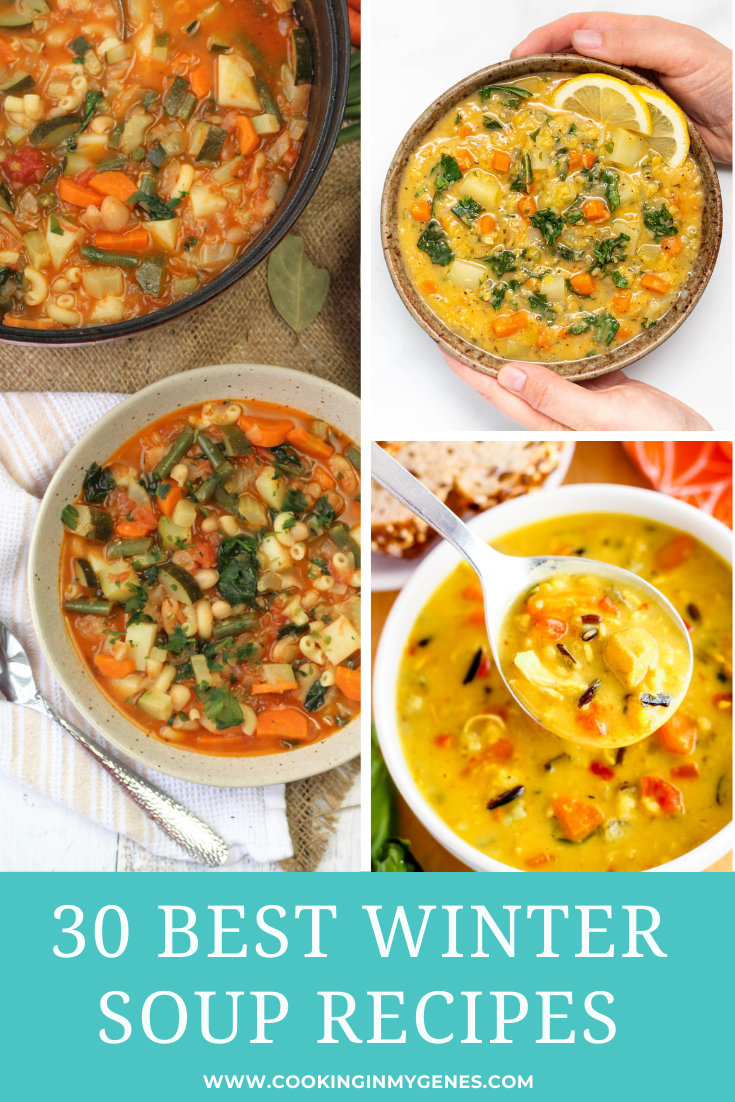 Slow Cooker Soup Recipes
Vegan Slow Cooker Tortilla Soup with Winter Squash by Justine Celina
Slow Cooker Chicken Coconut Soup by Bakers Beans
Slow Cooker Coconut-Curry Red Lentil Soup by Simple Bites
Crock Pot Chicken Taco Soup by Mom vs The Boys
Vegetarian & Vegan Soup Recipes
Red Lentil Soup with Lemon by A Virtual Vegan
Butternut Squash Sweet Potato Carrot Soup by Delightful Adventures
Green Lentil Soup with Coconut Milk and Veggies by Girl Heart Food
Creamy Vegan Cauliflower Soup by Delightful Adventures
Spicy Peanut Vegan Pumpkin Soup by Dish 'n' the Kitchen
Vegan Carrot Ginger Soup by The Food Blog
Thai Sweet Potato Carrot Soup by A Taste of Madness
Hearty Vegan Sweet Potato Corn Chowder by Flavour & Savour
Creamy Moroccan Cauliflower, Squash & Goat Cheese Soup by Up Beet Kitchen
Healthyish Broccoli Cheddar Soup by Cooking in my Genes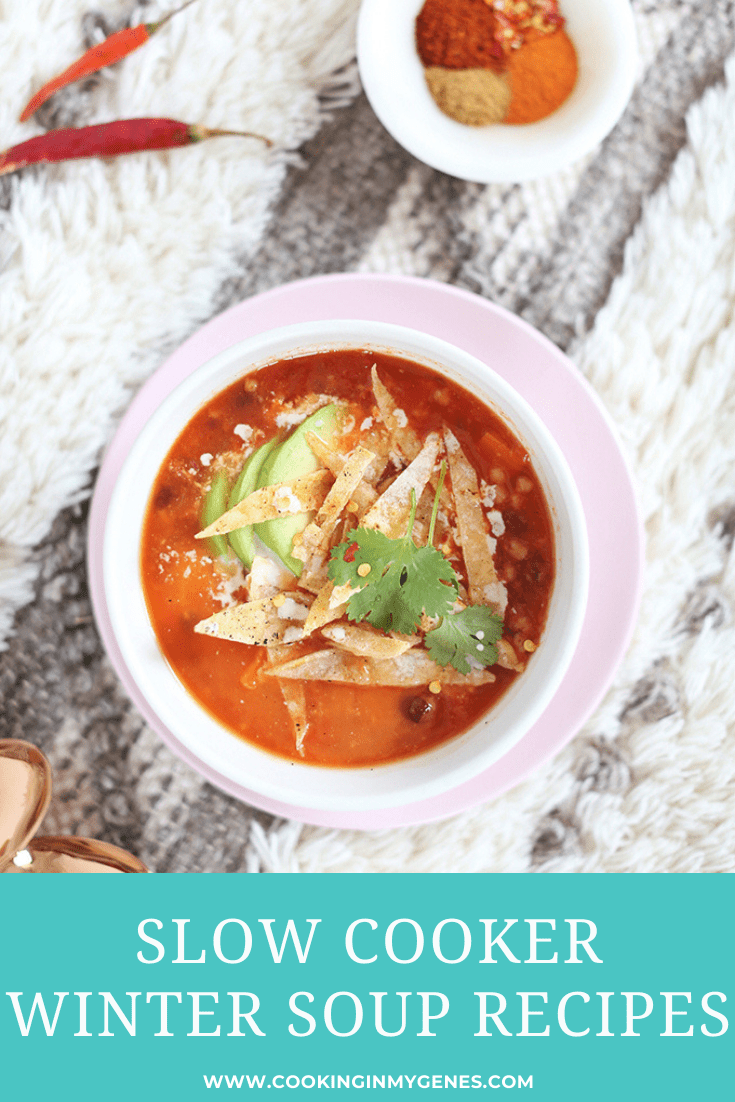 Instant Pot Soup Recipes
Thai Red Curry Chicken Soup by Dish 'n' the Kitchen
Instant Pot Vegetable Soup by Maple & Mango
Thank you to my food blogging friends who contributed to this wonderful round-up!
I hope you're able to find a deliciously cozy soup recipe for the Winter season.
Until the next cooking adventure,
Jess