Bringing you another edition of my kitchen interview series.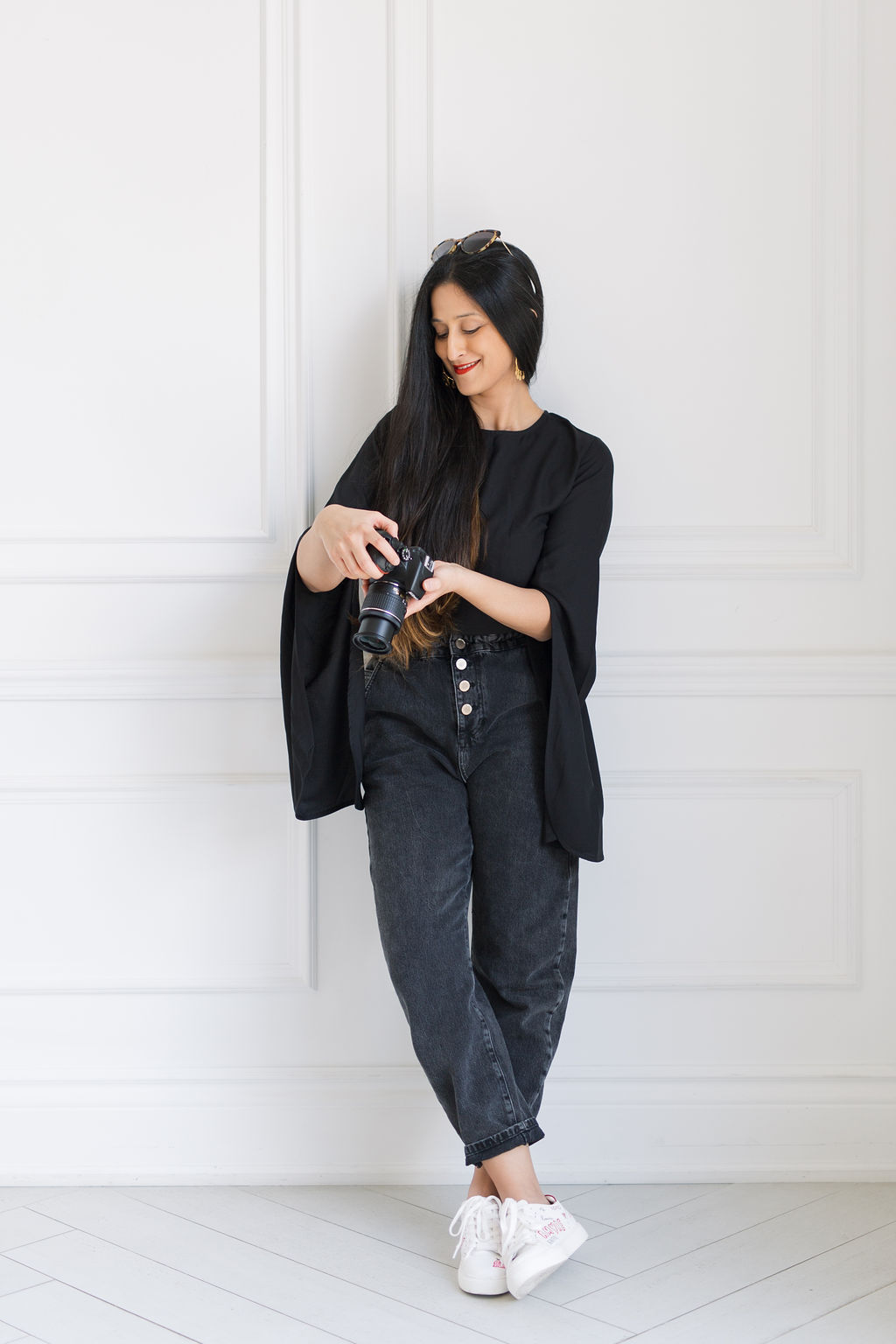 This time I'm chatting with Amrita Singh from the most delectable blog, My Kale Kitchen!
Let's meet Amrita and find out more about her bright vegan recipes and gorgeous photography.
I connected with Amrita through Instagram when I discovered her colourful and engaging photography!
Her photography & styling is something to aspire to and her vegan recipes are totally delectable (keep reading for her favourite recipe, Peanut Butter Curry!)
Read on below to find out more about her entrepreneurial ventures, lovely food memories and where she finds inspiration for her food photography and styling.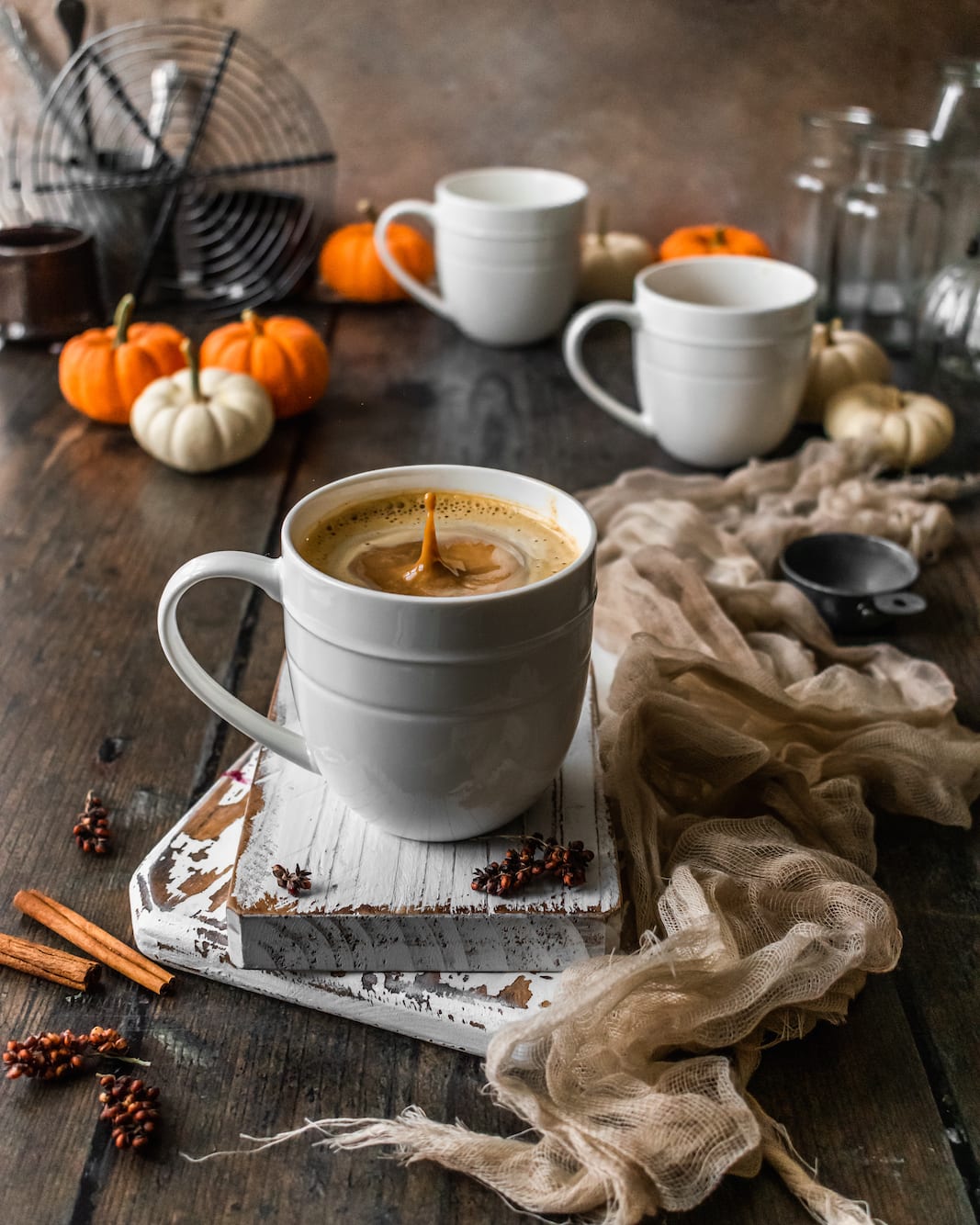 What is your day job?
Entrepreneur
What do you love most about the work that you do as an entrepreneur and food photographer?
Building up an idea from scratch, bringing that vision to life and growing with it – I love the entire process, it keeps me going. This is true for all aspects: whether I'm wearing my entrepreneur hat or food photographer hat.
Other than the blog do you own or run any other businesses and if so what kind?
I'm looking to expand My Kale Kitchen, I'll be starting 1-to-1 food styling coaching classes and some more exciting updates for 2022!!! I also have another venture, a social enterprise within the Microfinance space.
Where do you live?
London, ON, Canada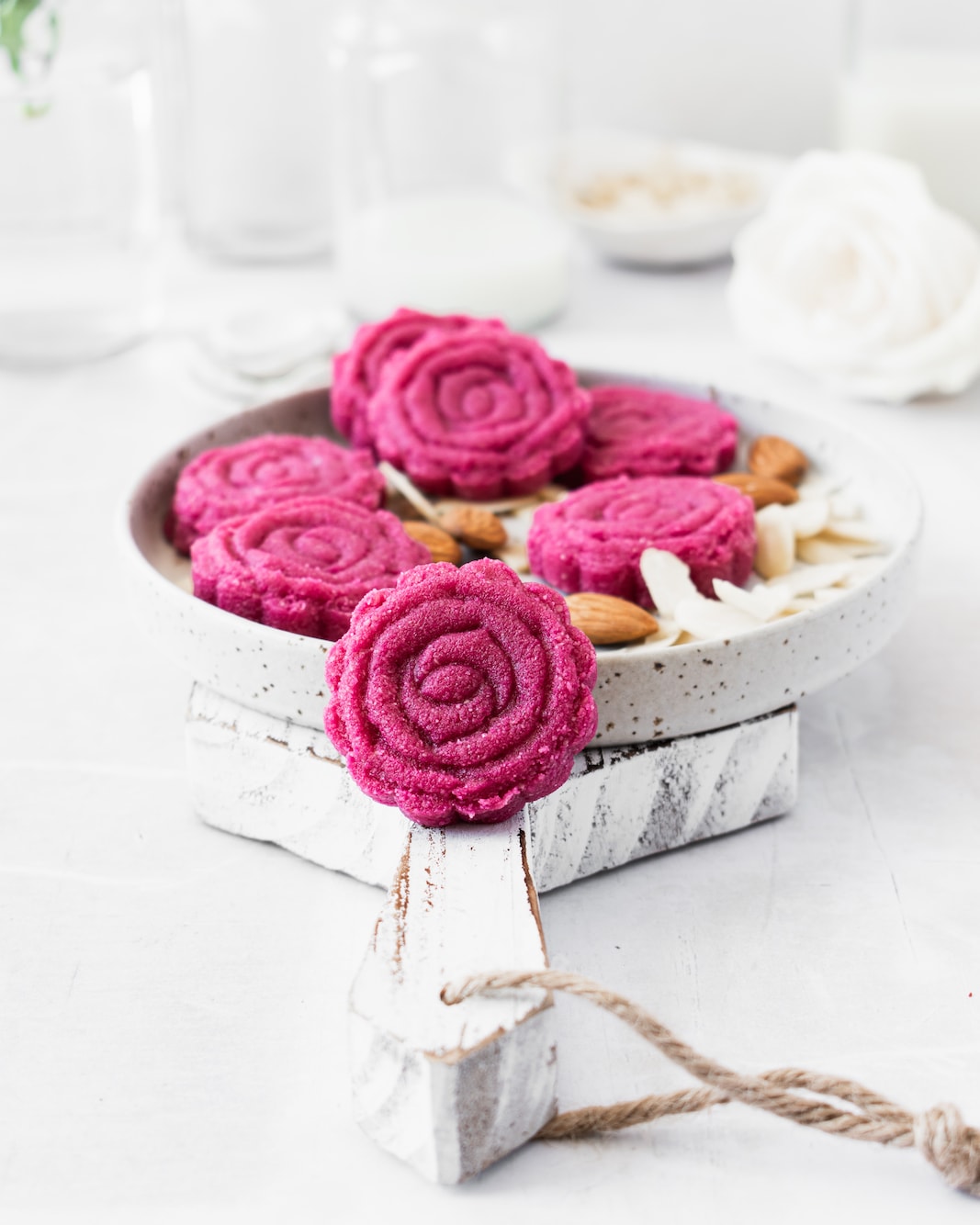 Do you have a favourite style of photography? And, do you have a favourite food subject?
Ahh I don't think I'll ever be able to answer this one! I don't have a favourite style of photography because I literally love them all. It really depends on my mood and the vision I conjure up in my mind before styling the frame/shot. The same goes for the food subject, though I guess this would be more seasonal or along the lines of the monthly My Kale Kitchen Colour Story challenge theme. Right now, my favourite subject is anything Halloween!
Where do you find inspiration for your food photography, styling and recipes you create?
COLOUR! I love using a variety of colours in my photography and recipes. My sources of inspiration help me pair various colours together and tell a story using these colour combinations. I draw inspiration from seasonal produce, nature, fiction books and every day tasks such as making coffee every morning or other similar routines. For styling and bringing my visions of food to life, an especially strong source of inspiration is fond childhood memories of my mother cooking and of my parents reading bedtime stories to my sister and I. I try to create a micro universe in my mind that I hope to translate into a story via my photographs.
What's your favourite recipe to make for family or friends?
A cozy peanut curry served with chilli-garlic rice noodles (P.S. Keep reading for a link to this recipe!)
Who is one person you'd love to have to dinner with?
I would love to cook for Maggie Mac Neil! She's an incredible swimmer, who I look up to. Maggie was also recently named Best Female Athlete of the Tokyo Games, 2020. More power to you Maggie!!!
Do you have a favourite food memory?
That's a tough one, I have so many! I'll never forget being the taste tester for my mom, sitting in the kitchen while she would cook or one of the many times my grandfather would surprise my sister and I, by picking us up from school and we would spend the afternoon together enjoying a meal at one of his favourite restaurants.
Is there one ingredient from your pantry or fridge that you MUST always have available?
Potatoes! I simply love potatoes so much that I never let them run out!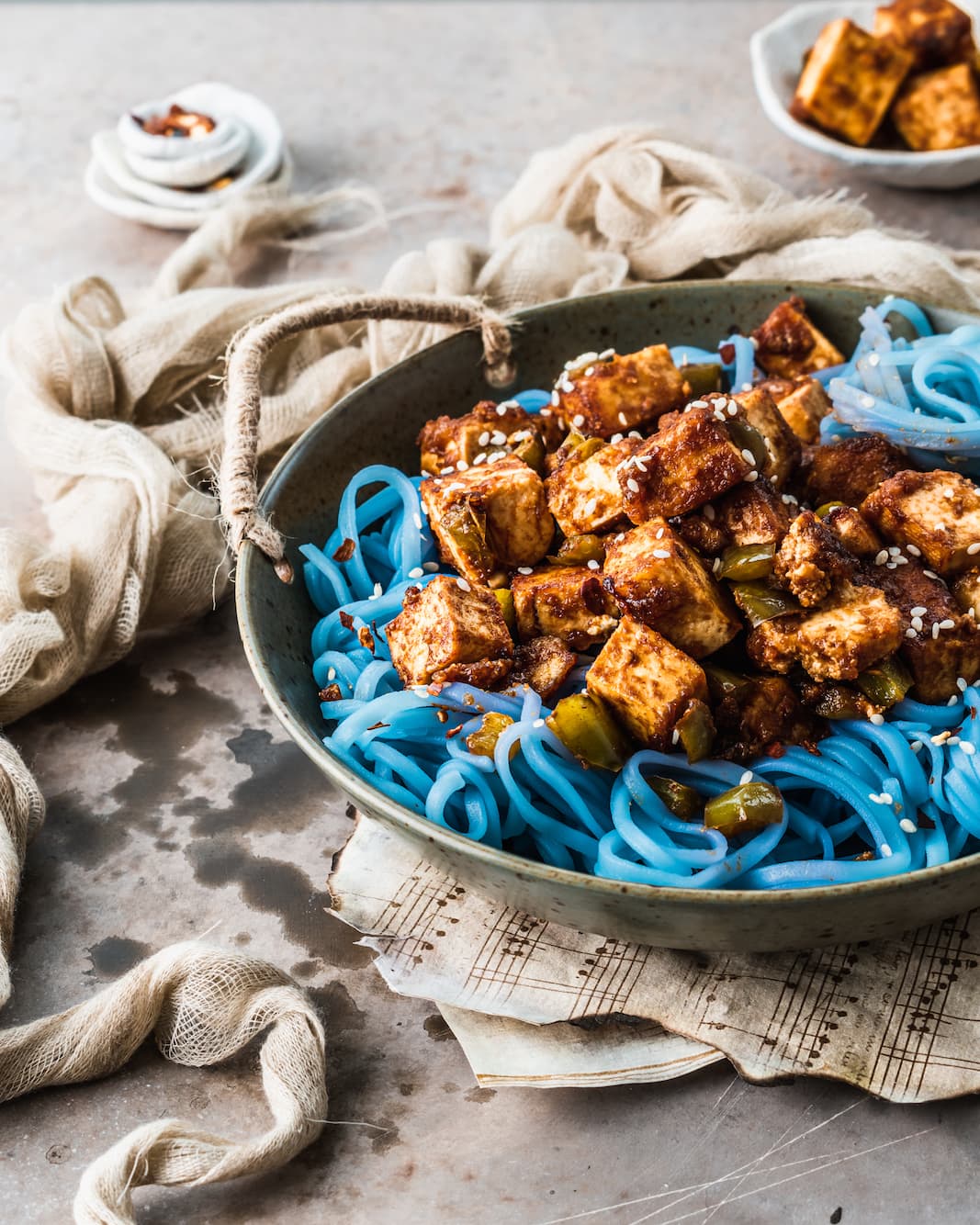 If you could only have one dish from a restaurant the rest of your life what would it be and which restaurant is it from?
Dal Makhani from this little but super delicious family run restaurant near my Grandma's house in India. It's sort of like a drive through, there's no seating but a massive parking lot, you walk up to the window to place your order and the food is brought to your car. Dal Makhani is my ultimate favourite comfort food and I have so many wonderful childhood memories of going to that restaurant with my family or at times we would get take out and the entire family would gather in my grand ma's bedroom and eat there, forgetting all about the dining table, it was always so cozy.
I love brunch; if we could hang out in real life and enjoy brunch together, is there a favourite brunch dish you'd make OR restaurant we'd meet at??
I too absolutely love brunch! I'd invite you to My Kale Kitchen!!! We would start with a round of peach bellinis and I would love to make vegan sweet croissants with a lemon cream cheese filling. This is the one staple brunch dish I make every time we're celebrating something!
(Jess popping in here – this brunch sounds UNREAL and I hope we can meet one day in person to enjoy it!)
What's the one recipe of yours that we need to make?
Peanut Butter Curry (the one I talked about earlier) It's perfect for a quick weeknight meal or as a main to serve at a dinner party. This dish is a tried and tested favourite amongst all my vegan and non-vegan friends and family. You can find the recipe here on Instagram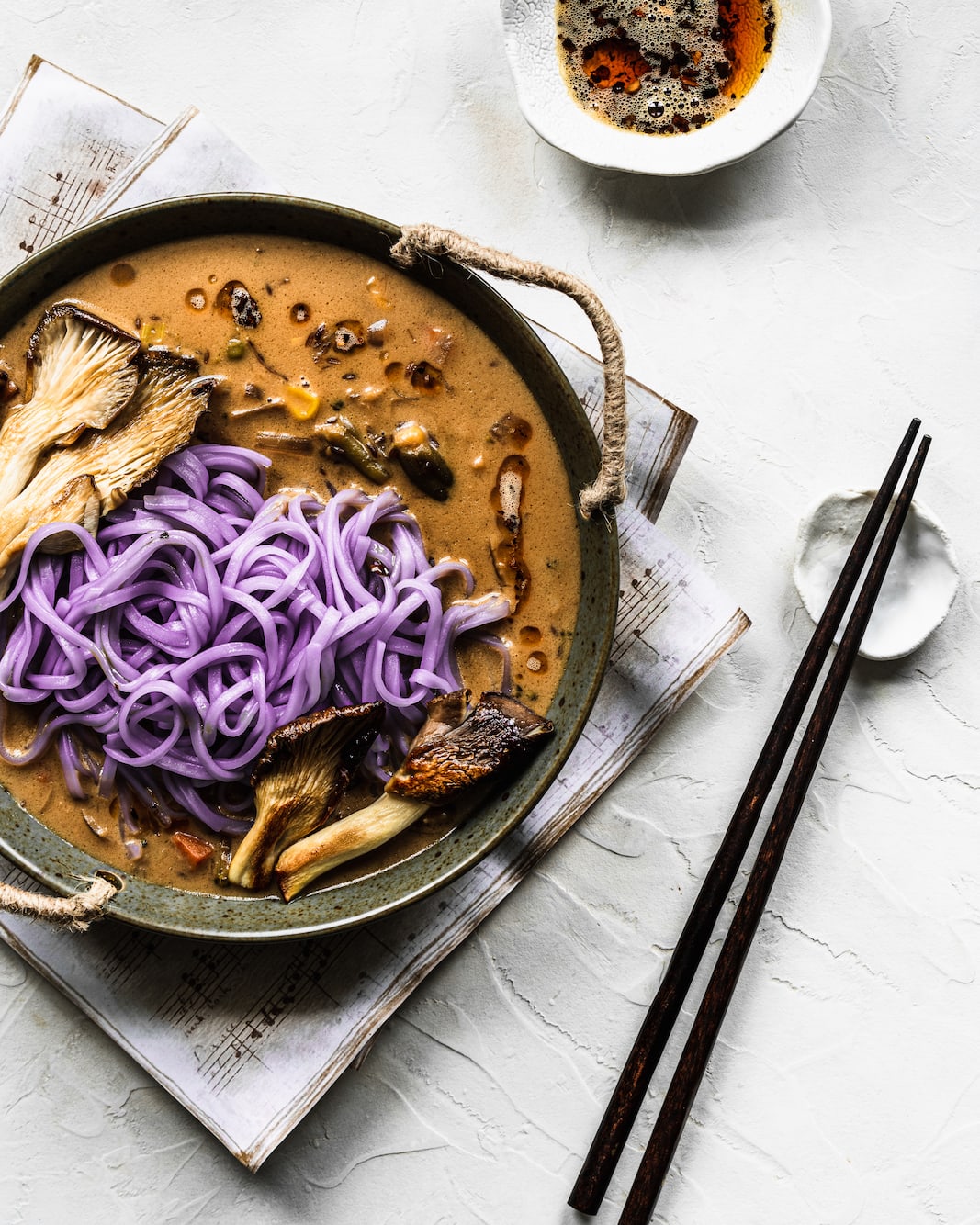 Anything advice for my readers?
If you want to start your own business, just go for it! Put your thoughts down, make a plan and follow through. It's easier said than done, I agree, but being an entrepreneur and working for myself is some times stressful and requires a lot of work – but it's SO extremely utterly rewarding. I said buh-bye to the corporate world in 2014 and have no regrets having followed my passions and taking the road less traveled.
I loved interviewing Amrita, she's such an inspiration to me and I can't wait to try her Peanut Butter Curry recipe too.
Want to meet more inspiring women in my kitchen interview series? Click here to read more!
Until the next cooking adventure,
Jess