As I'm celebrating the beginning of 2017, I took a bit of time to look back the top 5 recipes from last year.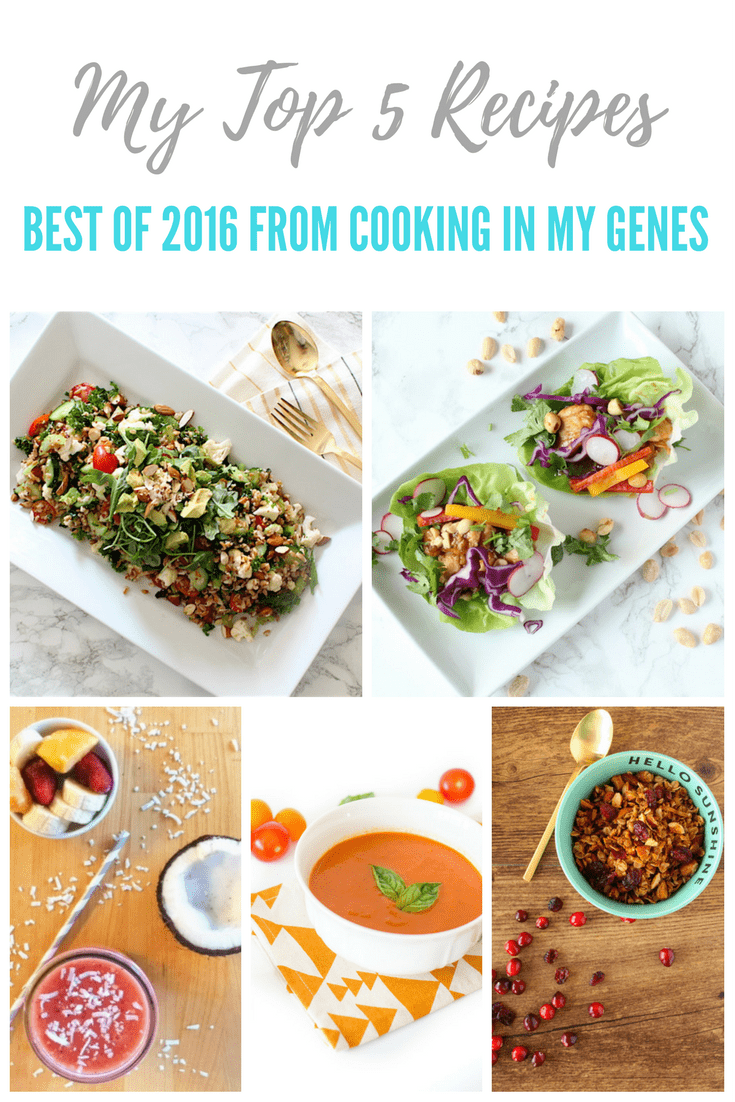 So, if you're in need of some cooking inspiration look no further, these are the most popular recipes from 2016.
1. Vegetable & Grains Salad // 2. Peanut Chicken Lettuce Wraps // 3. Tropical Smoothie // 4. Tomato Soup // 5. Coconut & Almond Granola
I have so many amazing recipes and food stories to share with you this year & I'm looking forward to connecting with you here!
Until the next cooking adventure,
Jess