Ok friends, it's time for the final recipe in my Pita Pizza series, the Green Pepper & Mushroom Pita Pizza.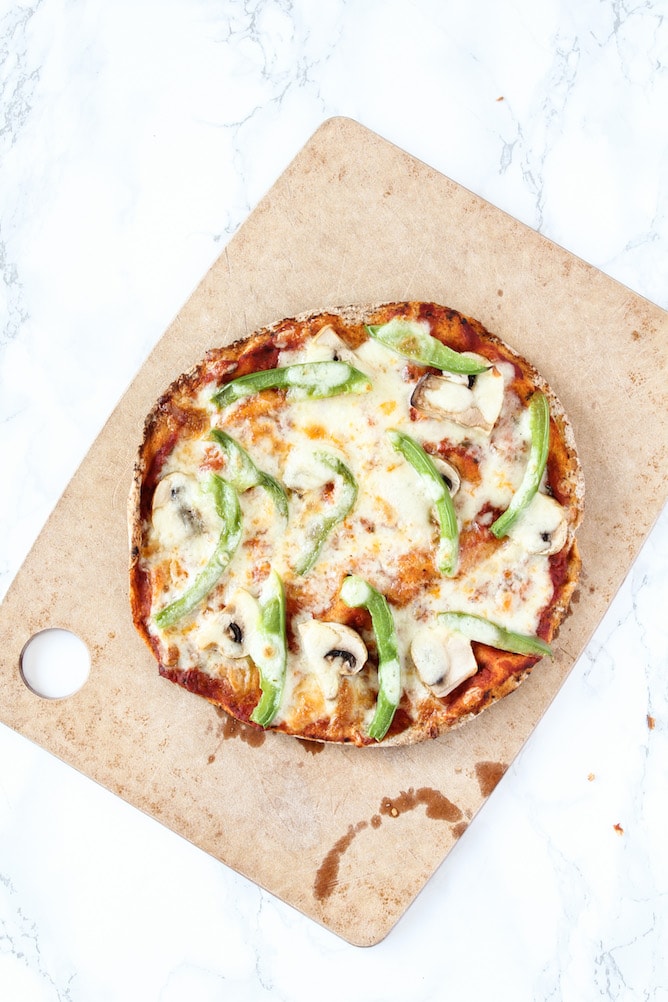 These ingredients bring back major memories for me and is still one of my favourite pizza combinations to this day. When I was in University, green pepper and mushroom pizza was mine and my roommate's pizza order all the time. We never really strayed that far from this topping combination and that is the inspiration for this pita pizza.
The tomato sauce is classic for pizza. And, the green peppers give this pizza a little crunch plus the mushrooms are the perfect partner for the green peppers.
This green pepper & mushroom pita pizza has just 5 ingredients, keeping things really simple and easy for any weeknight meal.
Total Time: 20 minutes
Kitchen Equipment: baking sheet
Servings: 2
Ingredients:
2 whole wheat pitas
4 tbsp tomato sauce
1-2 large white mushrooms, sliced thin
1/2 green pepper, sliced
2/3 cup mozzarella cheese, shredded
Instructions:
Pre-heat the oven to 425F and lay both pitas on your baking sheet.
Spread 2 tbsp of tomato sauce on each pita. Then, divide the mushroom and green pepper slices between each pita, topping with the mozzarella cheese.
Bake in the oven for 8 minutes until the cheese is golden and bubbly.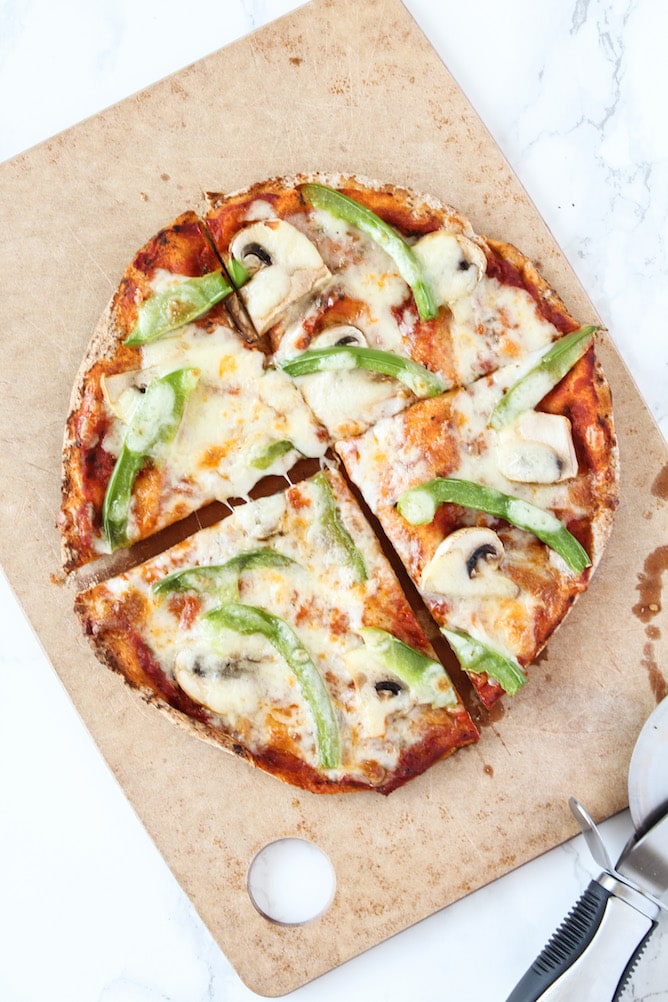 One of my favourite things to do with pita pizza recipes is have a little 'make your own pizza night.'
You can use this recipe for Green Pepper & Mushroom Pita Pizza, or check out the Mushroom Pita Pizza or Prosciutto Pesto Pita Pizza recipes from this series to create a fun pizza night for your family and friends!
What are you favourite pizza topping combinations? I'd love to hear from you in the comments below or come join me over on my Facebook page or Instagram and connect!
Until the next cooking adventure,
Jess