Who is ready for some seriously delicious & easy pizza recipes!? Enter the White Mushroom Pita Pizza.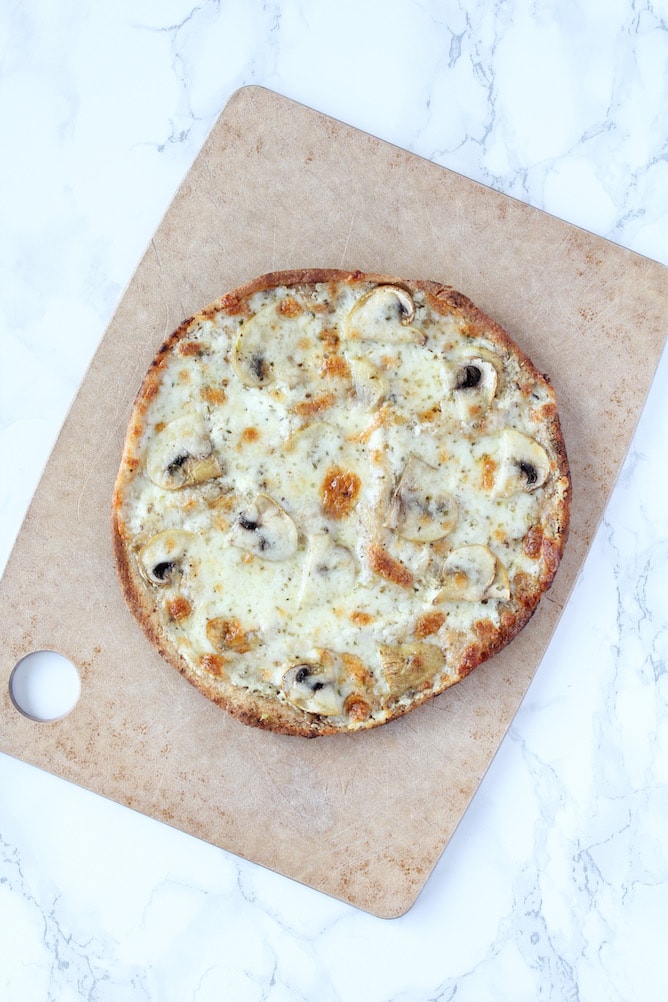 As a kid and into my university years I ate pita pizza's ALL THE TIME. I'm serious when I say I ate pita pizza's once a week and sometimes even twice!
The great thing about these pizza's is you can customize them with your favourite type of pita, sauces and toppings, making each one truly your favourite.
So, I'm starting a three-part pizza series with this White Mushroom Pita Pizza recipe that uses two cheeses, mushrooms, a whole-wheat pita and oregano. It is honestly a home run!
Total Time: 20 minutes
Kitchen Equipment: baking sheet
Servings: 2
Ingredients:
2 whole wheat pitas
2 tbsp goat cheese
1 tbsp olive oil
1-2 white mushrooms, sliced
2/3 cup mozzarella cheese, shredded
pepper
oregano
Instructions:
Pre-heat the oven to 425F and lay both pitas on your baking sheet.
In a small bowl, mix together the goat cheese and olive oil. Then, spread half of the the goat cheese mixture on each pita.
Next, sprinkle each pita with oregano and a couple turns of pepper. Then top with mushrooms and cheese.
Place the pita pizzas in the oven and bake for 8 minutes, until cheese is bubbly and golden.
To make these for a crowd, simply double or triple the recipe!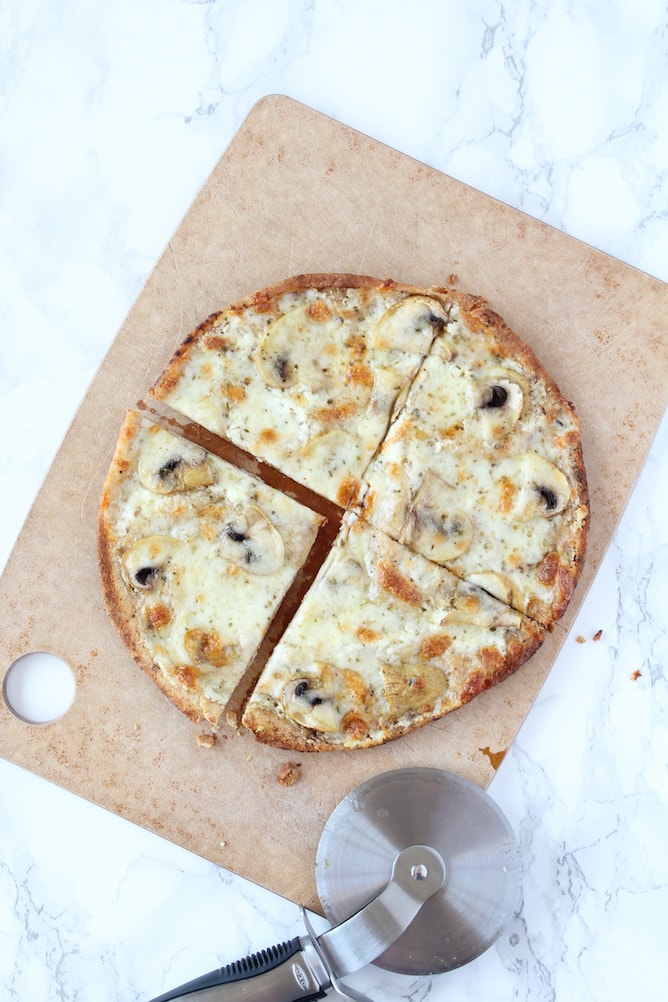 These pizza's are perfect for a quick weeknight dinner or even lunch.
I hope you enjoy these White Mushroom Pita Pizza's and stay tuned for part two of my pizza series where I'm making Prosciutto Pesto Pita Pizza's!
Do you want to know as soon as my latest recipe is posted? Sign-up to get recipes straight to your inbox!
Until the next cooking adventure,
Jess