It's the beginning of the season of gatherings so let's chat recipes to make in October!
I'm so excited to gather again so many of these recipes are made for sharing.
From desserts to easy side dishes, I've got you covered for the gathering season.While roasting a turkey is a truly popular main dish for Thanksgiving, you can easily swap out for simpler main dish recipes.
So many side dishes complement simpler main dishes like:
Easy Healthy Baked Lemon Chicken
Winter Oven Baked Risotto with Mushrooms & Kale
One Pan Baked Chicken with Tomatoes & Oregano
Another favourite of mine is just a simple roast chicken like Alison Roman's Slow Roasted Oregano Chicken with Buttered Tomatoes. You get all the cozy vibes of a turkey but with much less fuss. Pair with a salad and side dish; maybe some fresh bread; and, voila a delicious Thanksgiving meal.
So with all of these gathering recipes in mind, what other recipes are there to make in October?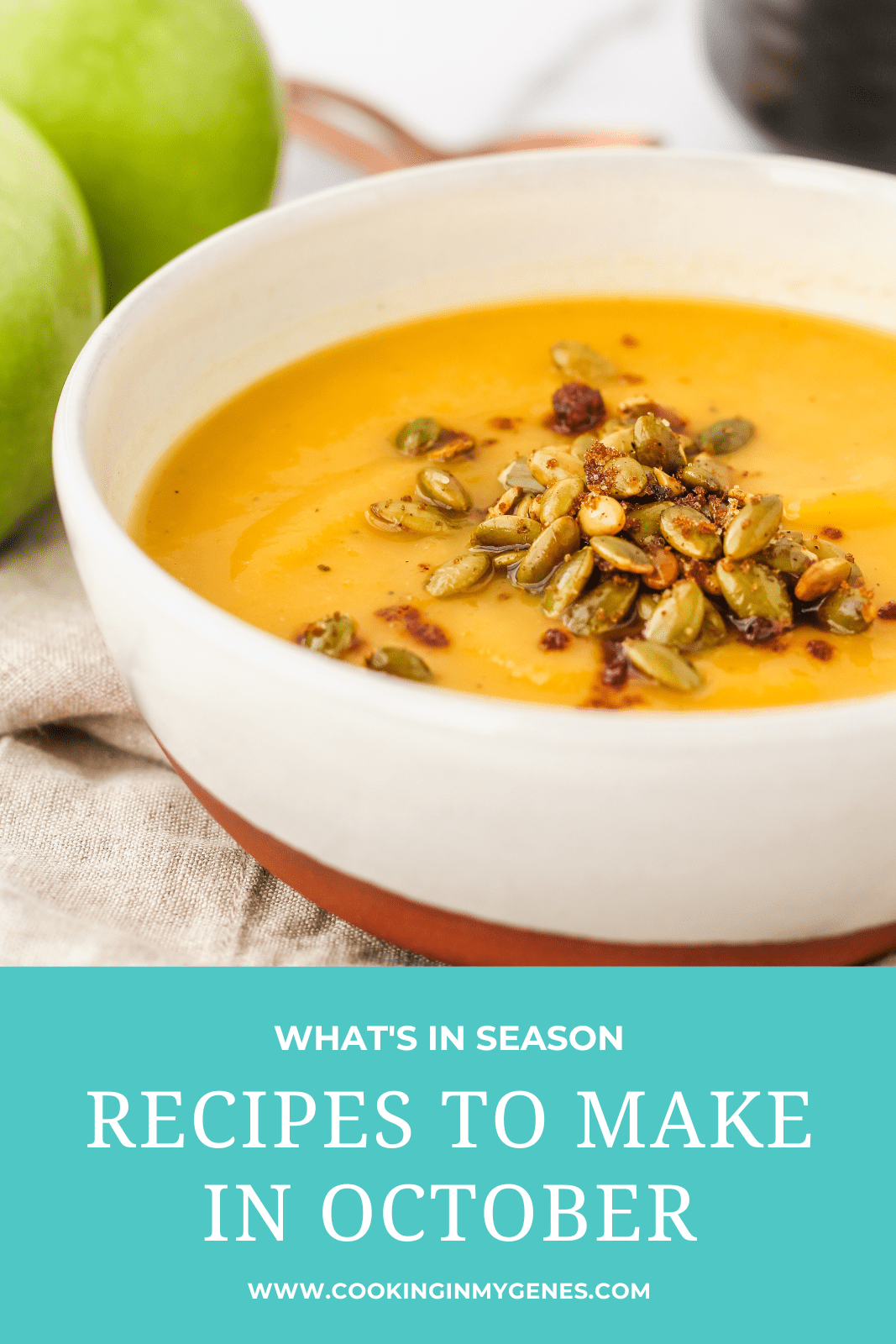 Recipes to Make in October
Brussels Sprouts: Prosciutto Parmesan Brussels Sprouts
Butternut Squash: Roasted Butternut Squash and Apple Soup
Carrots: Sheet Pan Roasted Carrots, Brussels Sprouts and Potatoes
Cranberries: No-Bake Mini Cranberry Cheesecakes
Fresh Thyme: Easy Herb Drop Biscuits
Pears: Baked Pears with Cardamom Cream
Potatoes: Sage Roasted Mini Potatoes
Until the next cooking adventure,
Jess