There is a lot of amazing produce in the Fall, so I'm rounding up my favourite dishes to cook in October plus some of my favourite things from this past month.

This past month flew by and I've been enjoying cooking comfy and cozy meals. With Canadian Thanksgiving upon us, I'm so excited for turkey AND all of the amazing side dishes that come with it.
So grab a coffee and come on over for Autumn food inspiration and all of the #foodlove from our Oregon trip!
In mid-September we headed to one of our favourite places, the Oregon Coast. We spent a few days on the coast, walking the beach, taking in the ocean and eating all of the seafood we could.

We stayed in Cannon Beach and to be honest I think it's one of the most magical places. The scenery is spectacular and if you love the ocean like I do, it's complete ocean heaven. In the morning's we'd grab a coffee and then walk the beach for hours. Then we enjoyed a variety of seafood throughout the days.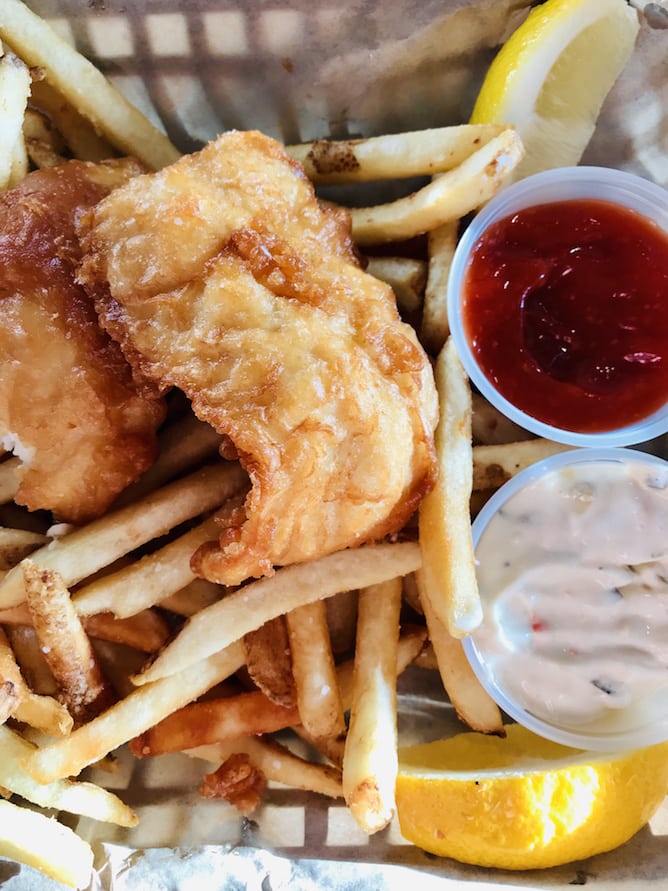 We made a quick pit stop on our way from Cannon Beach to Portland at Tillamook Cheese where I was in grilled cheese heaven.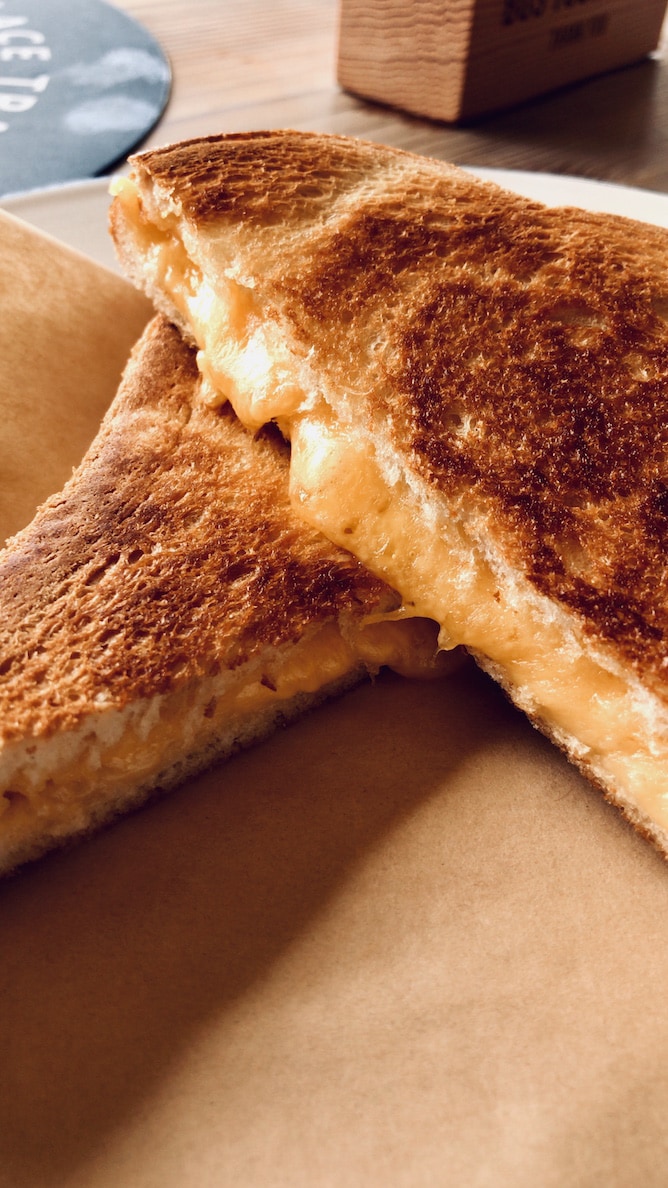 Then we drove to Portland for a couple of days where we prepared ourselves to eat all of the delicious things at Feast Portland! This was our third trip to Portland for the Feast Portland event; every year we go we have such an awesome time and enjoy the unbelievable food that we decide to go again. And this year it didn't disappoint (again!)
We enjoyed our first night's dinner at Beast, a restaurant I've wanted to go to for ages. Each night is a set 6 course menu based on seasonal ingredients and wow did we ever luck out on the beautiful late-summer ingredients. Everyone sits at communal tables which I really enjoyed because it was like being at a dinner party; the people we sat with were fantastic to chat with too AND of course the food was absolutely divine!

Our weekend was a combination of eating and walking the city! On Saturday we had brunch at Tasty n' Alder. Then, our evening was spent at Smoked, a Feast Portland event where chefs do their take on barbecue. Let's just say we ate all the meats and enjoyed a number of fabulous cocktails.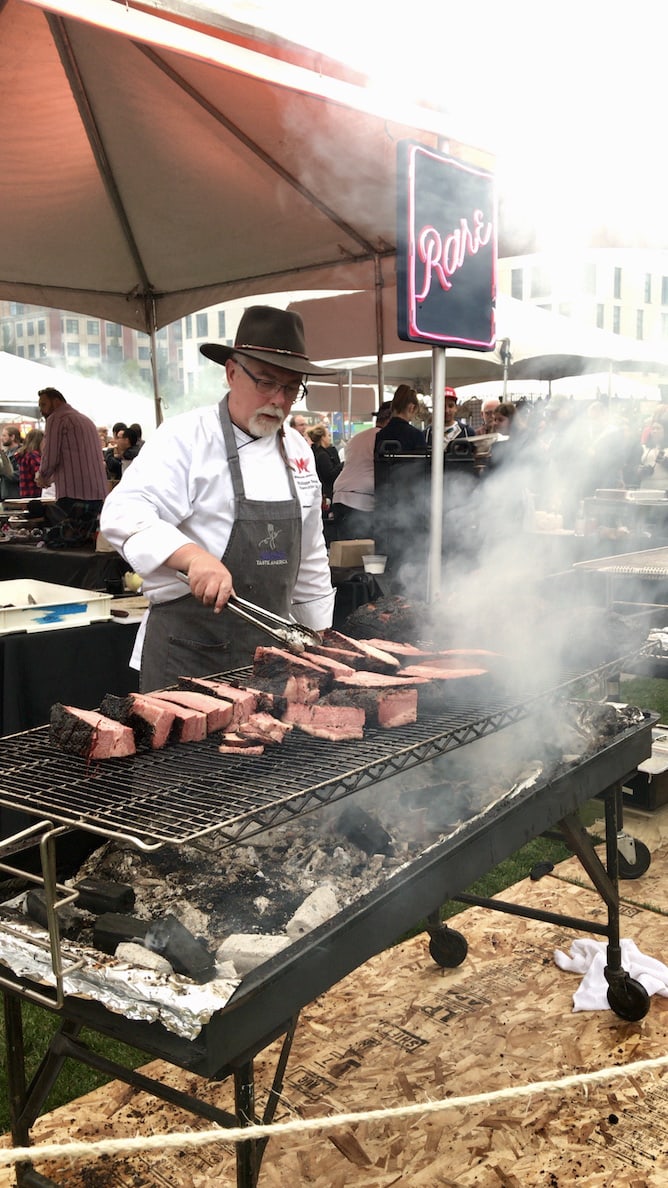 The next day we went to my favourite event, Brunch Village! Imagine just cruising around from booth to booth, mimosa in hand, trying creative brunch dishes from local chefs. Hello heavenly!

Two of the highlights for me were the Breakfast Taco from Smokehouse Tavern and the 'Yolko Ono' egg sandwich from the food truck, Fried Egg I'm In Love.

And to top off our weekend of indulgence we attended the 'Feast Like an Italian' dinner which was hosted in a beautiful garden nursery.

We started off the evening with a delightful cocktail. Then we thoroughly enjoyed the family-style Italian dinner with all of the other attendees at our table.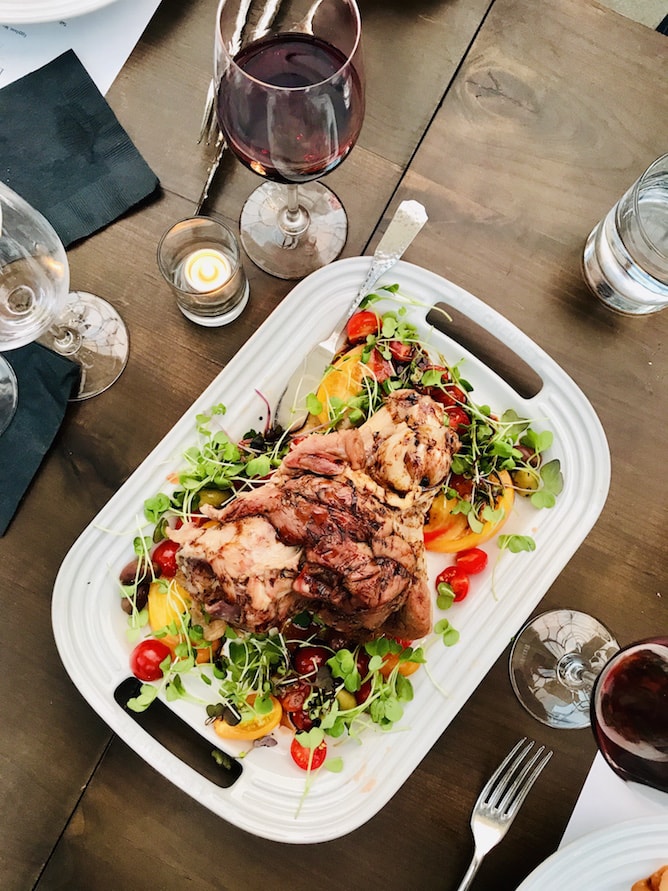 Needless to say, it was another amazing trip out to the Oregon Coast and Portland. We'll absolutely continue to go back!

And with Canadian Thanksgiving this weekend, many of the recipes in my 'What's In Season – October Recipe Ideas' include ingredients that are the perfect accompaniment to your turkey dinner:
Apples: Apple Cinnamon Cake with Cream Cheese Frosting
Brussels Sprouts: Prosciutto Parmesan Brussels Sprouts
Carrots: Roasted Harvest Vegetable Bowl
Pears: Cranberry Pear Chia Seed Jam
Sweet Potatoes: Bacon & Sage Sweet Potatoes
Tomatoes: Roasted Tomato Soup

Happy Thanksgiving to my Canadian friends!
Until the next cooking adventure,
Jess