Spring has sprung so I'm in the mood for some fresh recipes!

I love this time of year; going to the farmers market to see all of the bright and fresh produce and of course using it in my cooking.
Spring also brings a sense of freshness and inspiration to me, so here are my favourite things from this past month including cookbooks, recipes and florals to brighten up your day!
March went by in a flash but I've definitely spent some time enjoying two new books from the library. First, I've been thoroughly loving Modern Lunch by Allison Day. The recipes totally shake-up what you 'think' lunch should be with some seriously delicious flavour combinations. What I really enjoy about the book is the 'mix and match' sections that give you a ton of ideas for using different recipes together for delicious lunches!
The second book I cannot get enough of is The Cook's Atelier. Simply put, you are transported a French cooking school and culinary boutique in a town in France. With beautiful photos, recipes and stories from their cooking school, it's absolutely a divine read!
And, I always like trying out other bloggers' recipes, like these Baked Teriyaki Meatballs with Roasted Broccoli from The Modern Proper. I made this as a 'build your own bowl' kind of dinner for family and they absolutely LOVED it!
So, what are we cooking as we head into April? Here's some inspiration for you!
Almonds – Almond Butter Squares
Grapefruit – Grapefruit Lavender Spring Blossom Cocktail
Leeks – Leek & Pancetta Pasta
Peas – Easy Pea Soup
Radishes – Spring Toasts with Radishes, Pea Shoots & Feta
Spinach – Bacon, Mushroom & Spinach Quiche
So, what's your favourite Spring ingredient!? Is there a recipe you'd love to see on the blog?? I'd love to hear from you!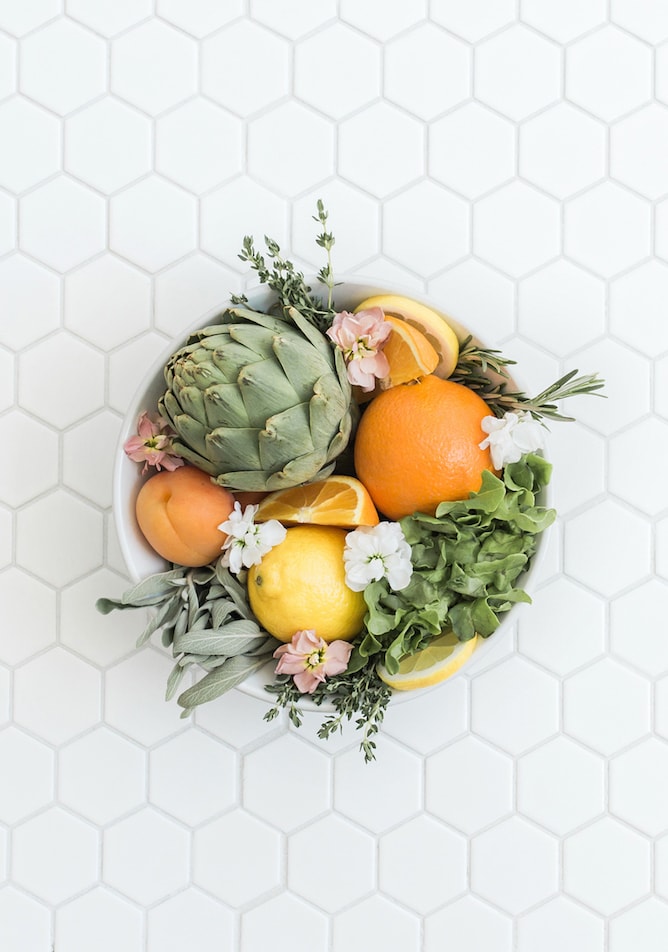 I'm also making a list of DIY projects because I am in the mood to create! I'm going to try my hand at these DIY Watercolour Cloth Napkins to use in an upcoming photoshoot so stay tuned to see how those turn out.
And, I'll have some highlights from a trip to Arizona to share with you too!
Until the next cooking adventure,
Jess