We are smack in the middle of summer so it's the perfect time to enjoy all of the seasonal eats!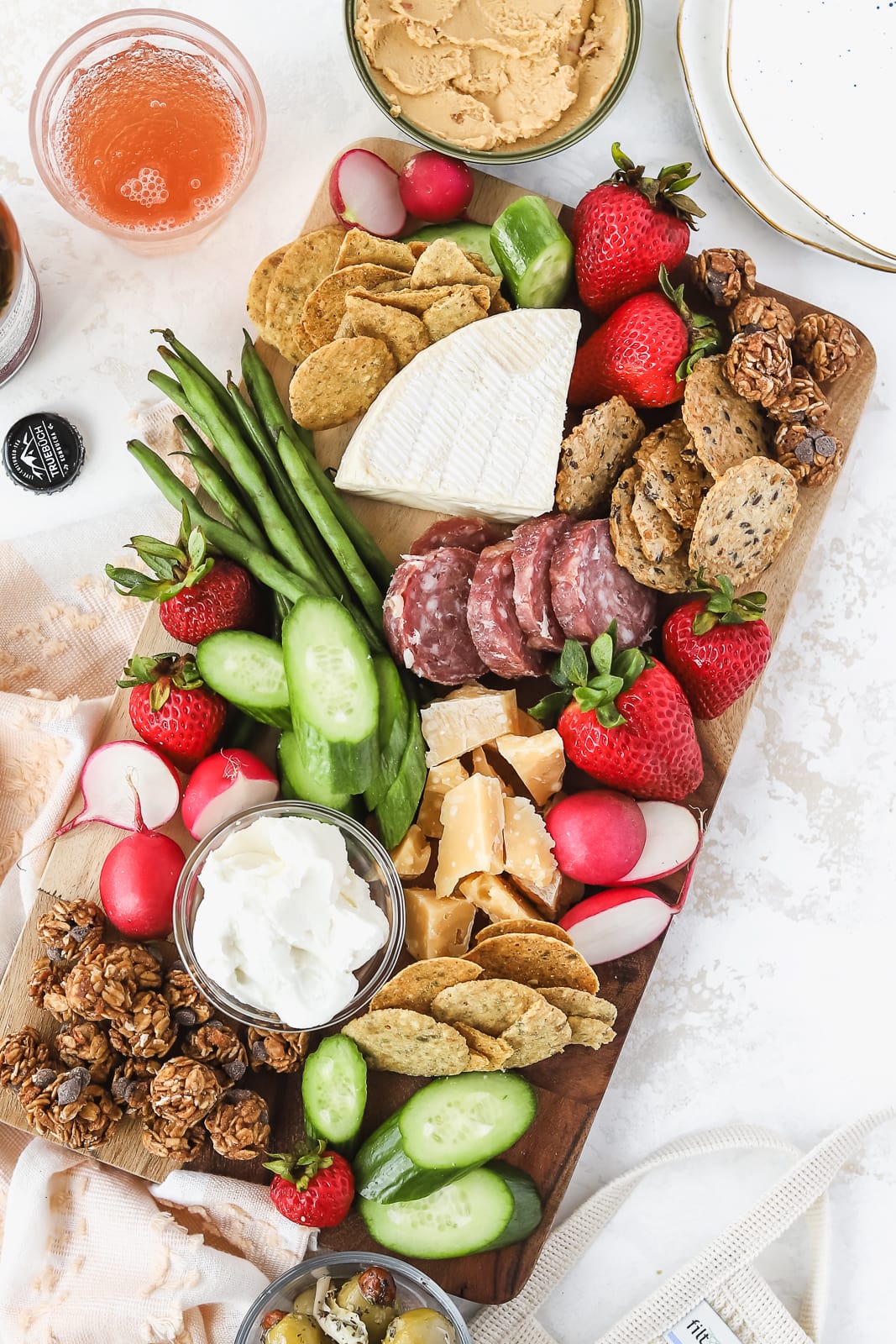 With a lot of heat these past few weeks our vegetable garden has really popped; we enjoyed our first batch of radishes already.
So what else is there to enjoy this month?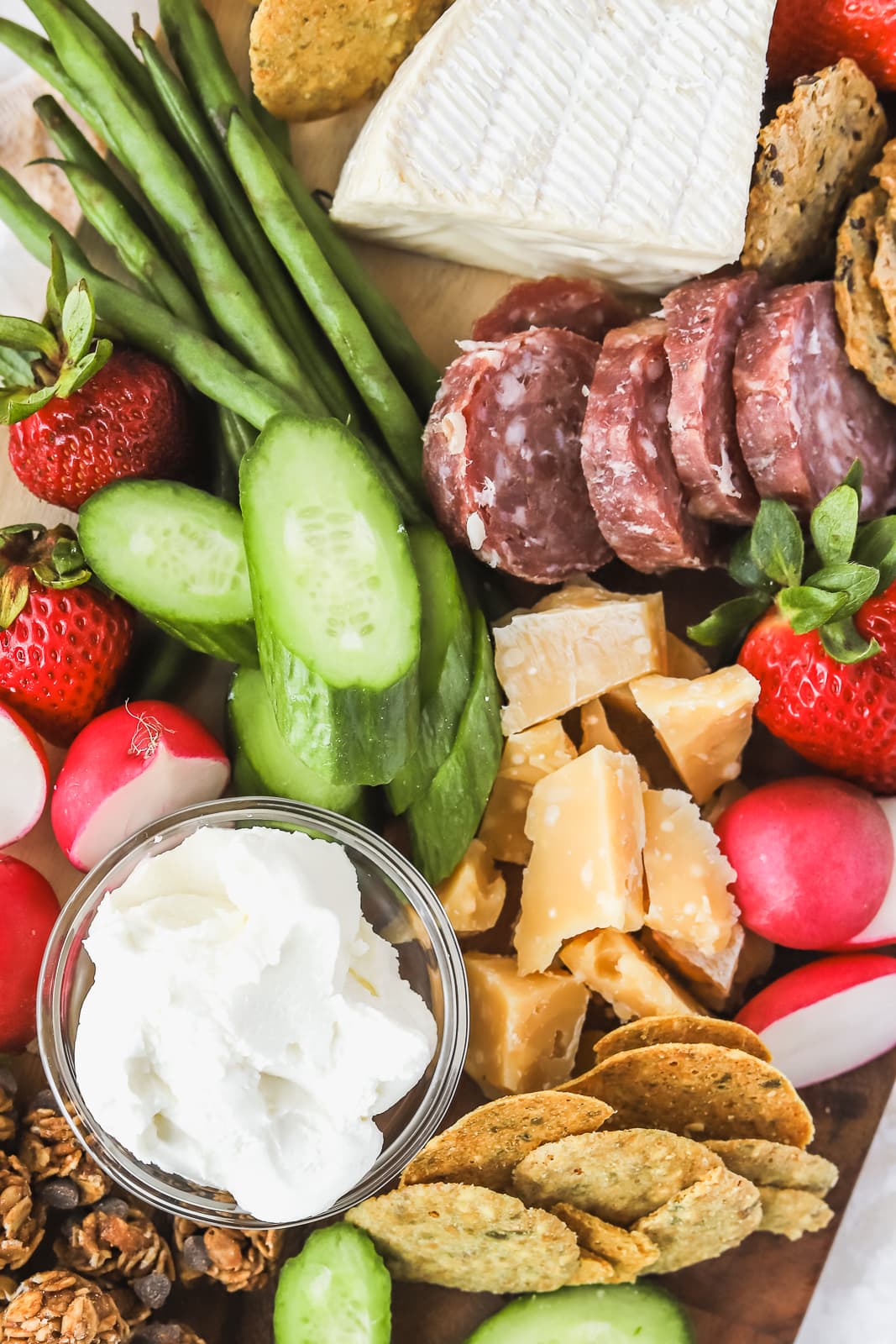 I don't know about you but when hot summer days roll in I like to focus on nearly no-cook summer meals. Here's a few ideas to help you get inspired when the summer heat hits:
Tomato Toasts From Bon Appetit
Spicy Cashew Thai Chickpea Broccoli Salad from Ambitious Kitchen
Summer Stone Fruit Caprese Salad from How Sweet Eats
Putting together a picnic-style meal is also an easy way to enjoy the summer temperatures. You could head to a local park to enjoy or just hang out in your backyard! Either way I've got you covered with all my best picnic tips and if you missed my Picnic Snack Board I shared recently you can find it here!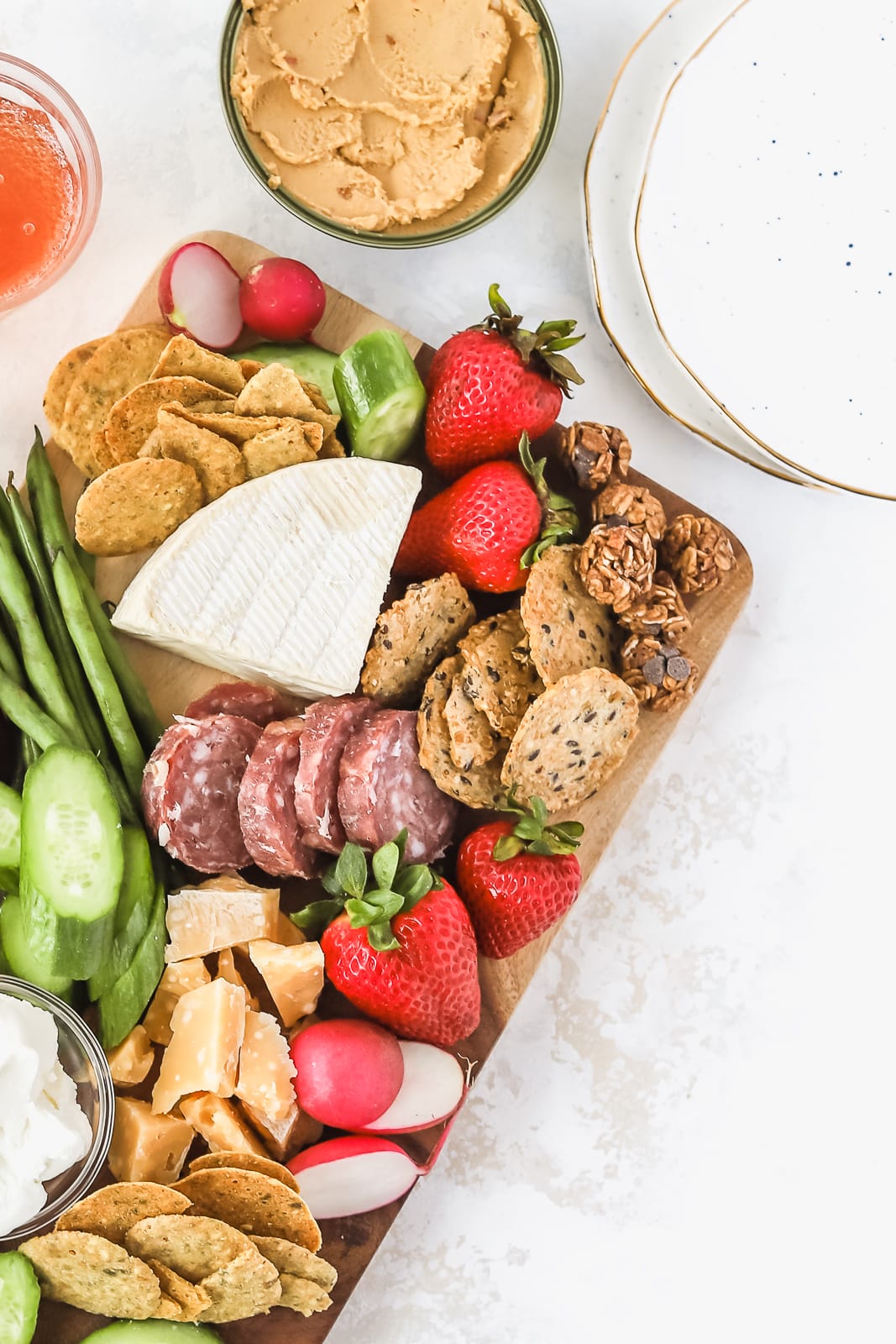 And to keep up with what's in season, here are some delicious recipes to make in July!
Apricots – Easy Apricot Jam
Cherries – Cherry Bourbon Lemonade Smash
Corn – Roasted Summer Vegetable Salad
Strawberries – Summer Fruit with Whipped Cream
Tomatoes – Roasted Tomato, Arugula and Halloumi Salad with Pesto
Watermelon – Watermelon Mason Jar Salad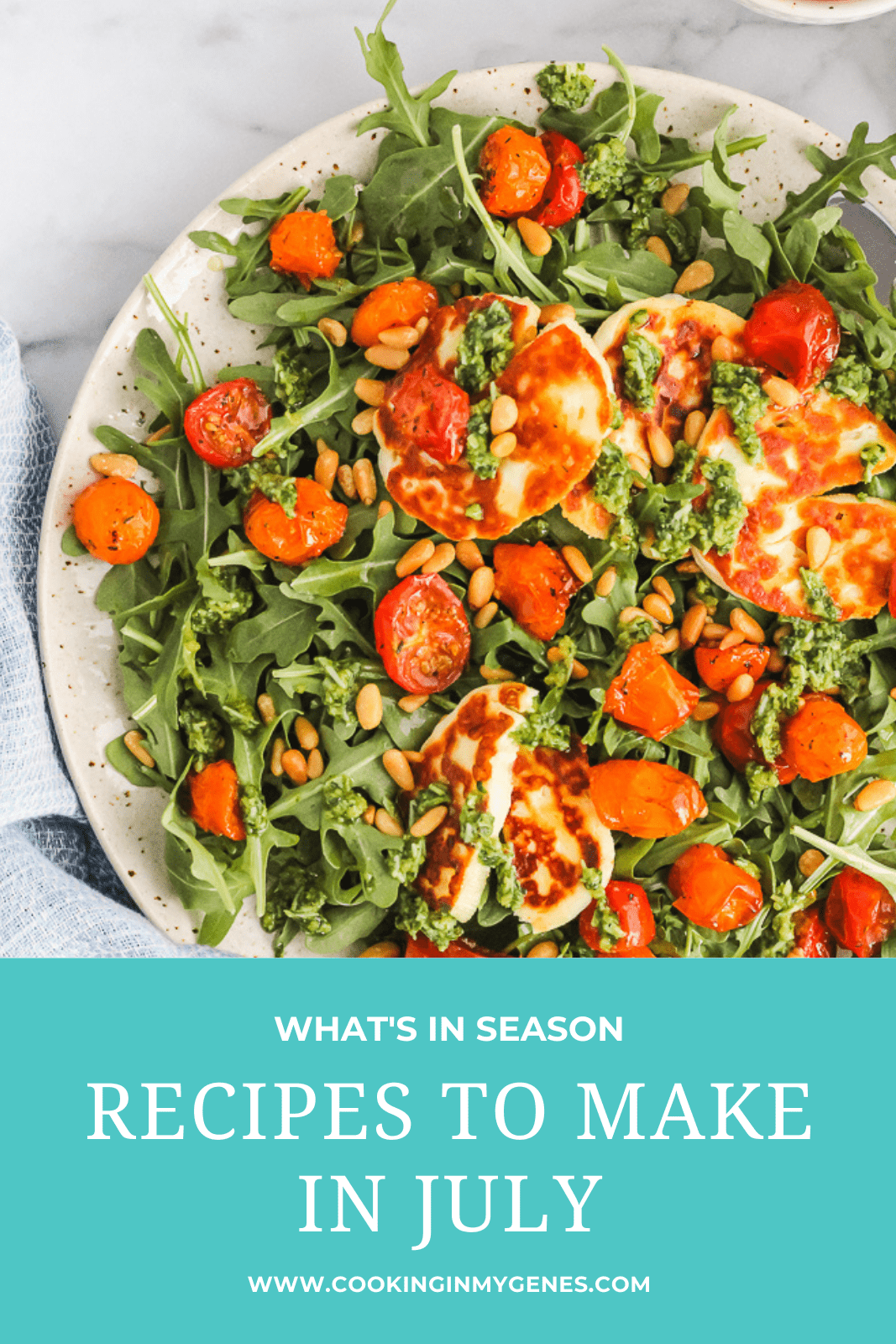 Need one more recipe to cool down with in the summer months?! Try my Tropical Rum Slushie – it's currently the most popular recipe on the blog!
Enjoy the sweet sweet summertime friends!
Until the next cooking adventure,
Jess