I love summer weekends especially when they involve brunch!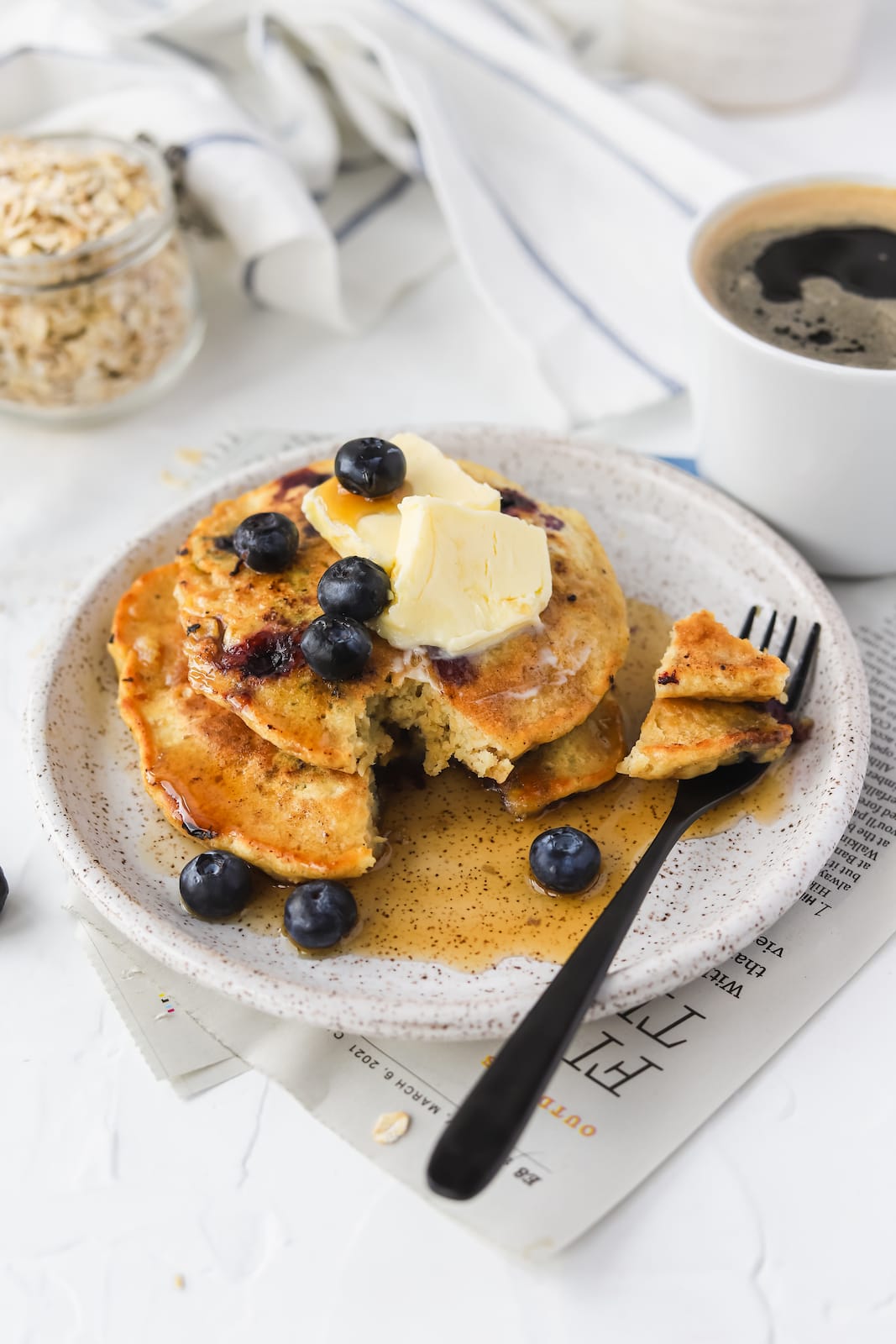 So I've curated my best summer brunch ideas you must make this season.
From sweet to savoury, it's no doubt you'll find a brunch recipe you'll love.I don't know about you but brunch is by far my favourite meal, especially on the weekend!
And during the summer months when the days are longer I like to take advantage of a more chill morning involving some of my brunch recipe favourites.
It can be overwhelming to decide on what types of recipes to make for brunch too.
So I've rounded up my best summer brunch ideas to help make choosing your brunch menu super delicious and much easier!
I love these breakfast toasts! There are 4 to choose from and easy to whip up. Perfect with a cup of coffee!
This summer brunch idea is perfect for using season ingredients. You can mix and match to your heart's content to create a stunning board that is perfect for sharing.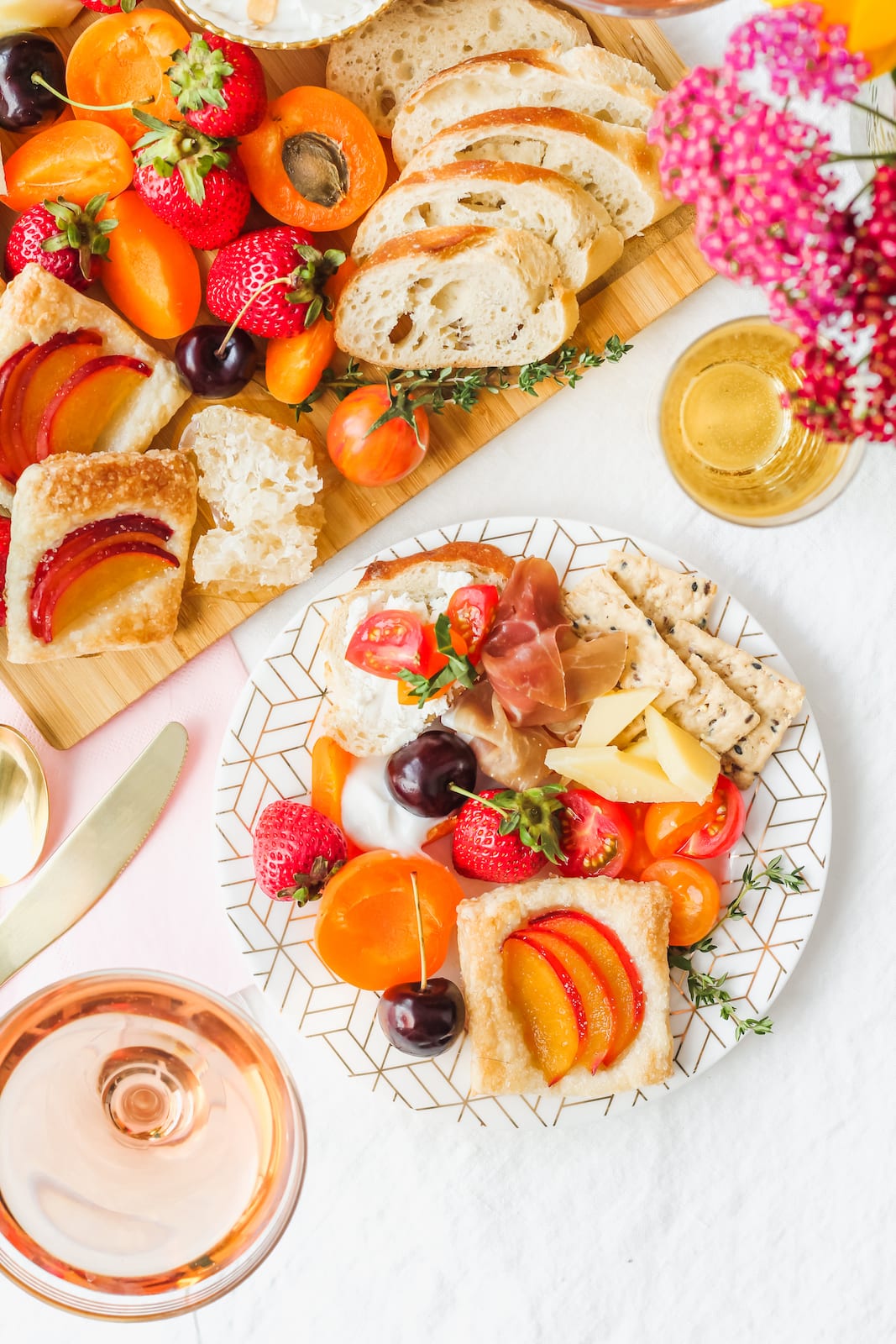 My favourite pancake recipe ever! This pancake dough even does well overnight in the fridge so it's ready to go for your weekend brunch plans the next day.
Think of your favourite fruit crisp or crumble BUT for brunch! Using plums and peaches, this crumble comes together simply in one pan and then serve with yogurt if you choose.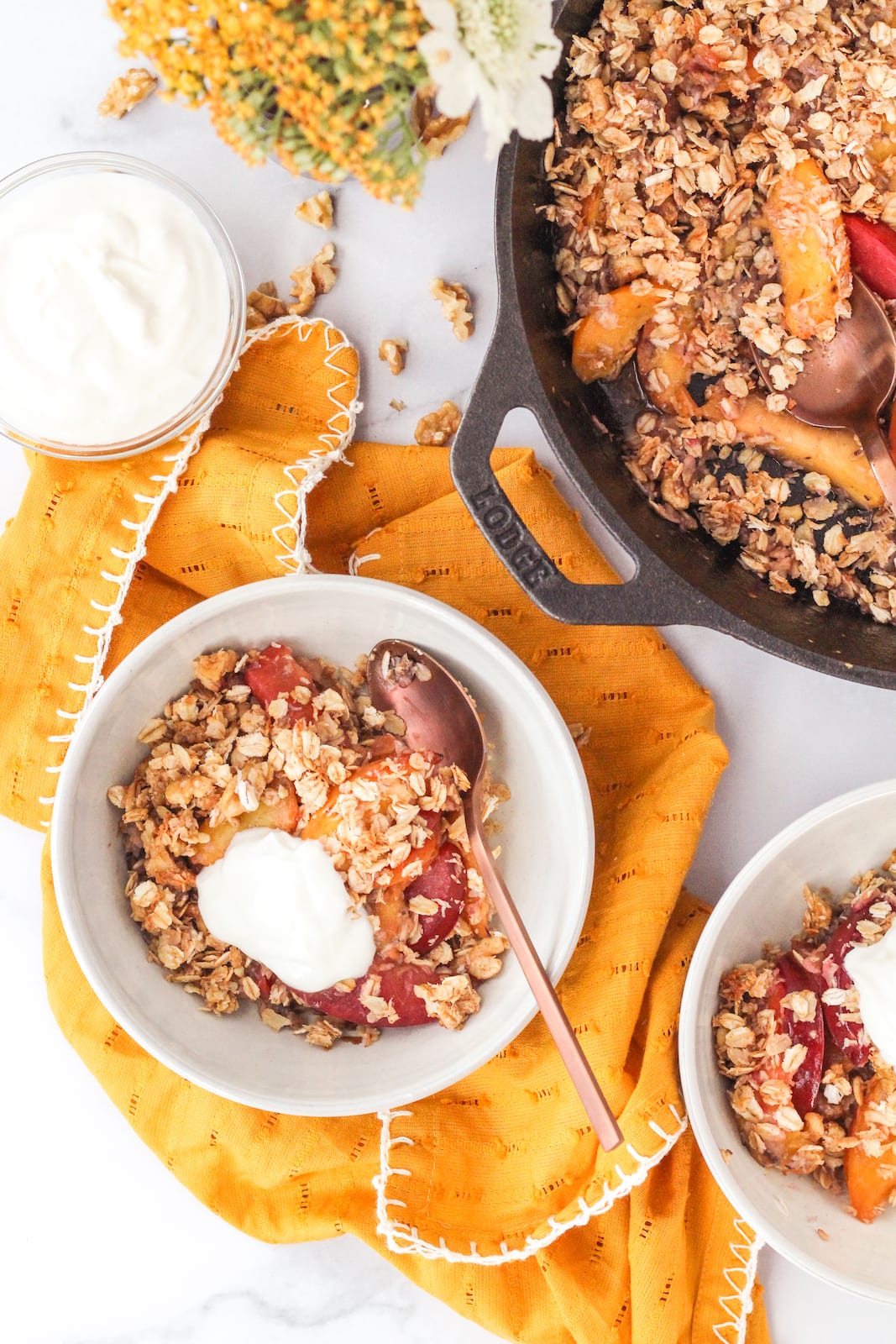 This recipe uses raspberry jam but you could use any summer jam to make this baked french toast.
These breakfast tacos are always such a hit! It's easy to use fresh ingredients you have on hand plus eggs and taco shells to make a delicious bite. You could even setup a breakfast taco bar for everyone to make their own.
One of the most simple recipes, make this granola in a snap and then serve with milk or yogurt and fruit or jam.
Use fresh herbs in these easy drop biscuits for the ultimate flavour. Serve with some simple scrambled eggs and bacon for a complete meal!
Use fresh berries to make an easy and tasty bite for brunch! These are so super satisfying and hit the sweet AND savoury mark.
These oatmeal cups are perfect for a lighter summer brunch because they can be made ahead of time. Then simply serve alongside some fresh fruit and you're all set.
Can't get enough of brunch?!
Might I suggest a few cocktails that go perfect with brunch too:
Berry Rhubarb Kombucha Sangria
Well I think we're ready for brunch season friends. I hope these summer brunch ideas help inspire you to get-together with family and friends to enjoy some delicious food!
Until the next cooking adventure,
Jess