Fresh and delicious Spring cocktail recipes to enjoy all season long!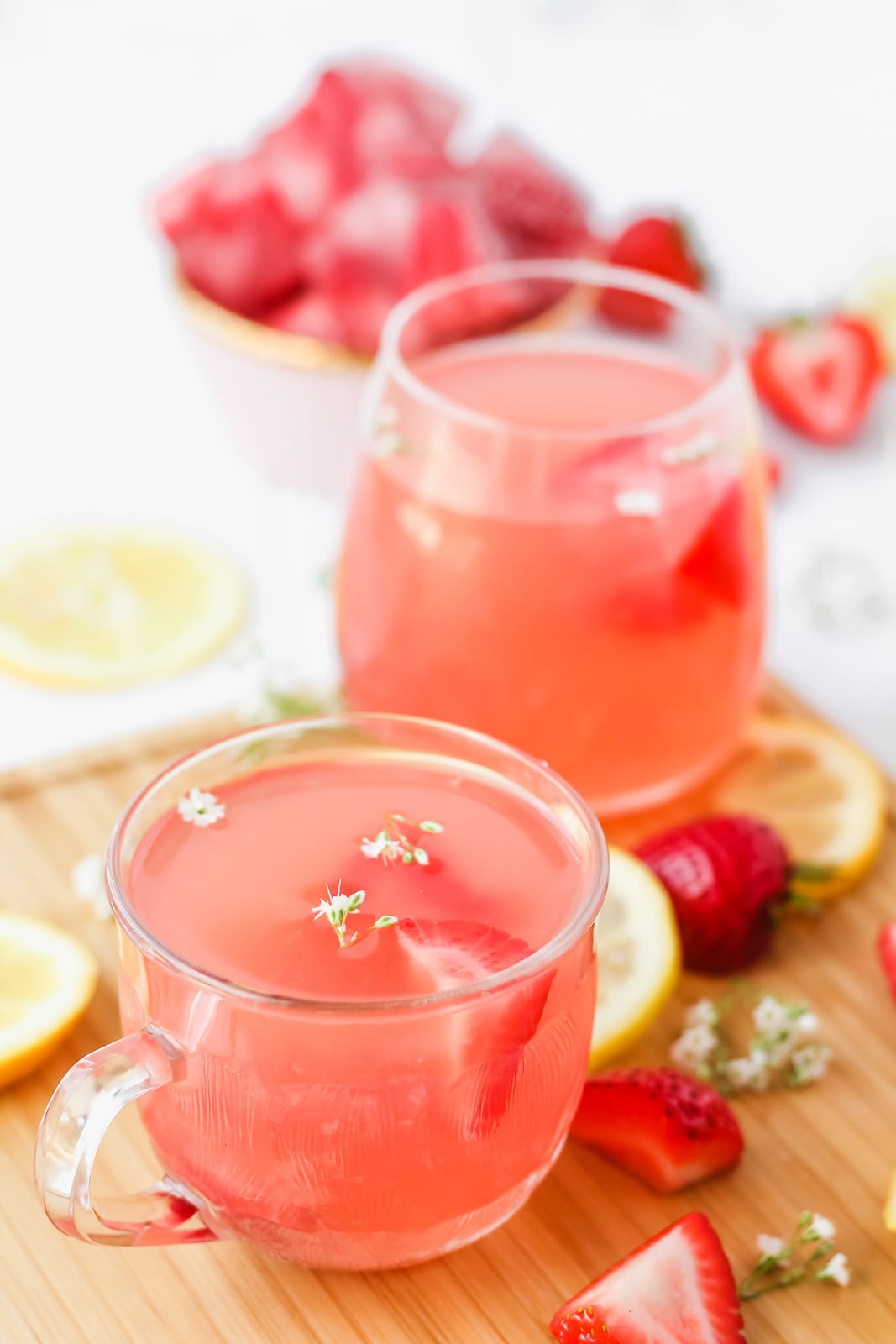 Days are starting to get longer, the sun is shining and there's way more warmer-weather ingredients to enjoy.
So let's cheers with these divine Spring cocktails for happy hour on a lovely Spring day!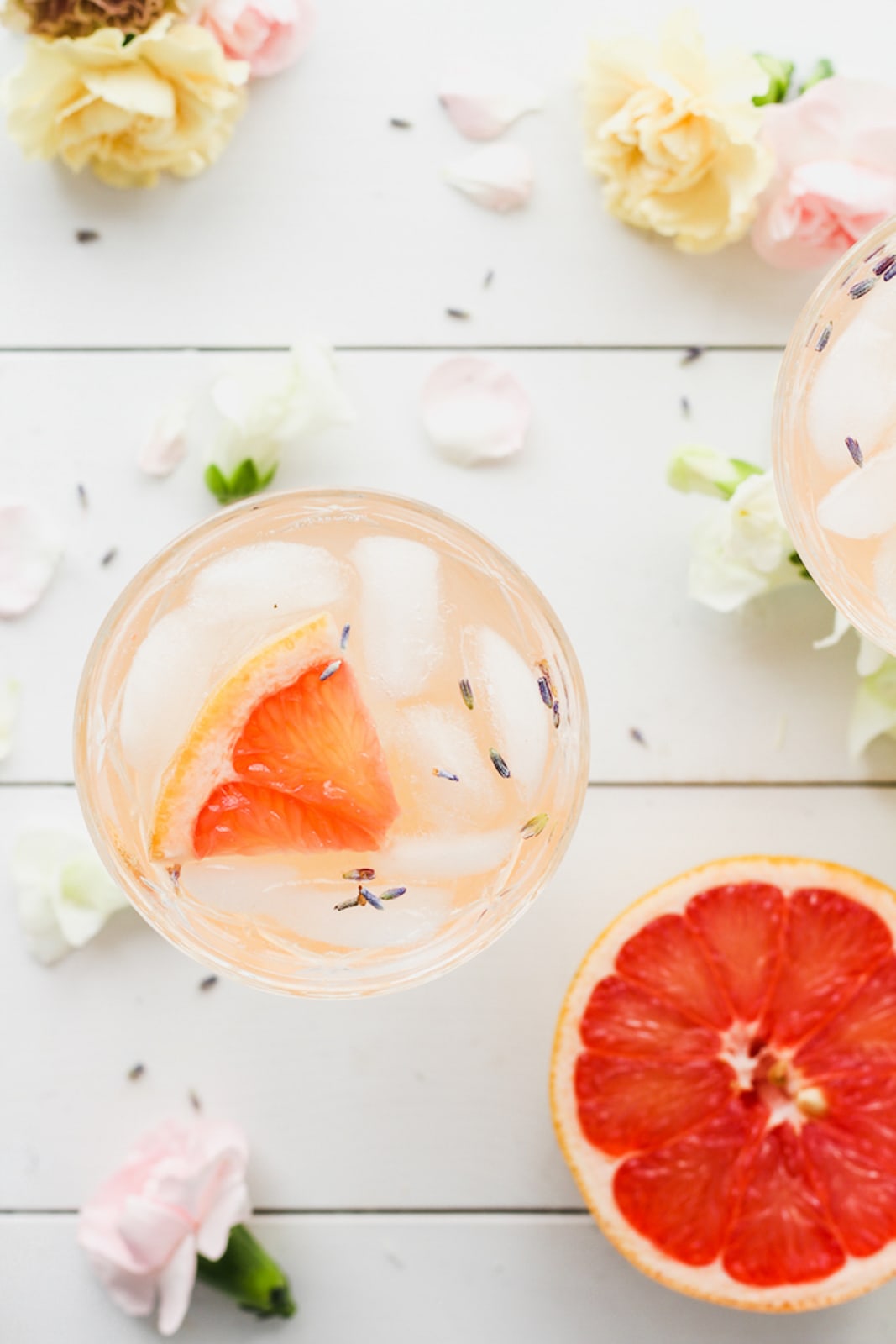 When the calendar turns to Spring I get super excited to mix up more fresh and light food AND drinks.
I love to experiment with different cocktail flavours especially when the market is brimming with fresh herbs and fruits. And of course, I like to add in my personal favourite Spring-Summer sip, rosé, whenever I get the chance.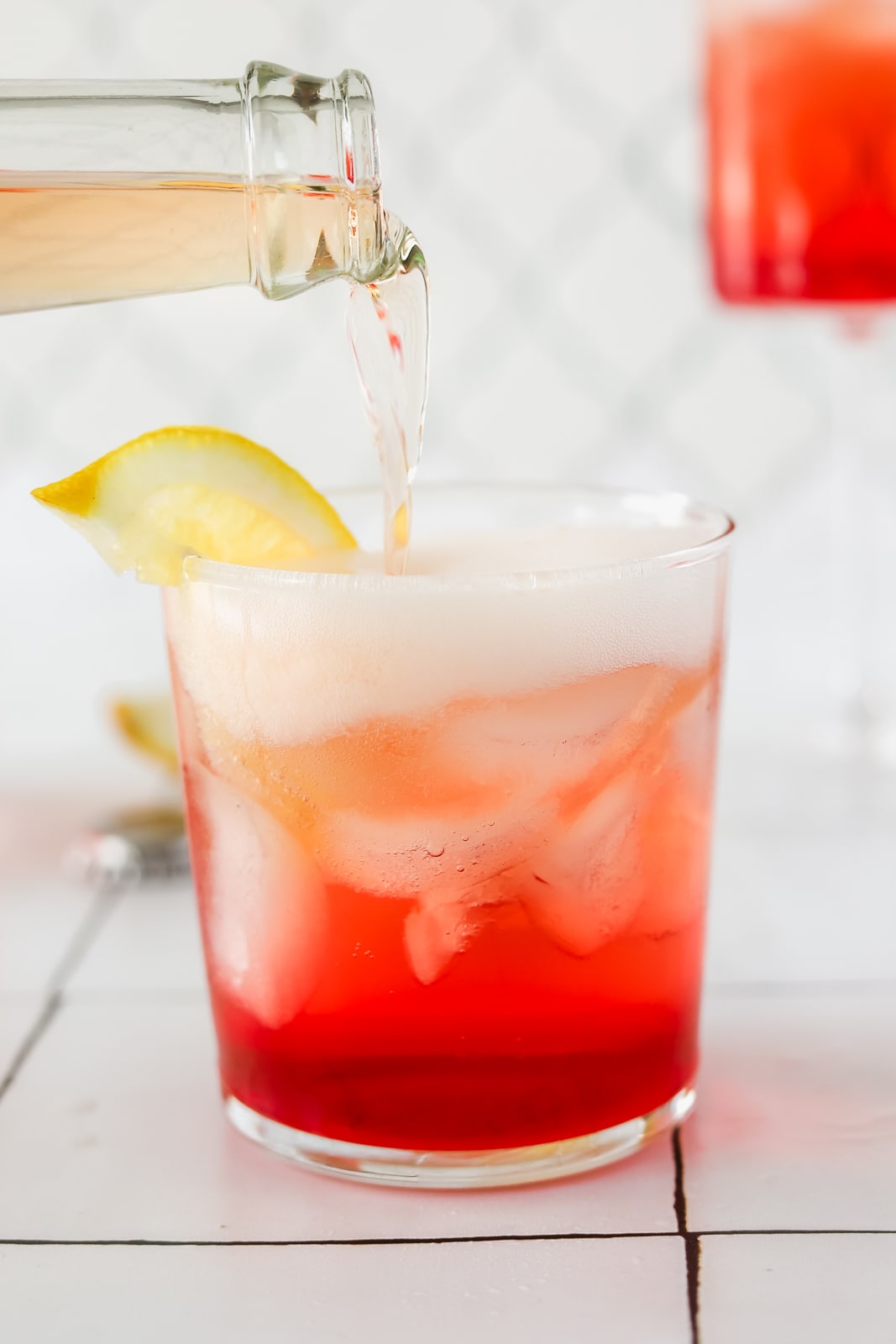 What ingredients are in Spring cocktail recipes
Lavender: If you're unsure about lavender in these cocktails, I'm here to tell you it simply elevates the flavour! I am not someone who enjoys 'floral-forward' recipes but the lavender bitters are such a lovely accent.
Mint: Mint is so vibrant when used in a cocktail and it really complements other produce like cucumbers and lime.
Citrus: Bright and fresh, citrus fruits like lemon, lime and grapefruit are divine in any Spring cocktail
Rosé: My personal favourite to add to cocktails, it's love to experiment with rosé's that are more on the dry side, fruitier or bubbly!

So which Spring cocktail recipes should you definitely make this season?!
Lavender French 75 Cocktail: A French 75 cocktail, elevated by the violet-hued Empress 1908 Gin and a few dashes of lavender bitters. An perfect cocktail to cheers with in Spring and Summer!
Minty Cucumber Gin Spritz: Mint and cucumber combine with gin in this refreshing cocktail that is topped with prosecco for the perfect, sparkling spritz of the Spring season!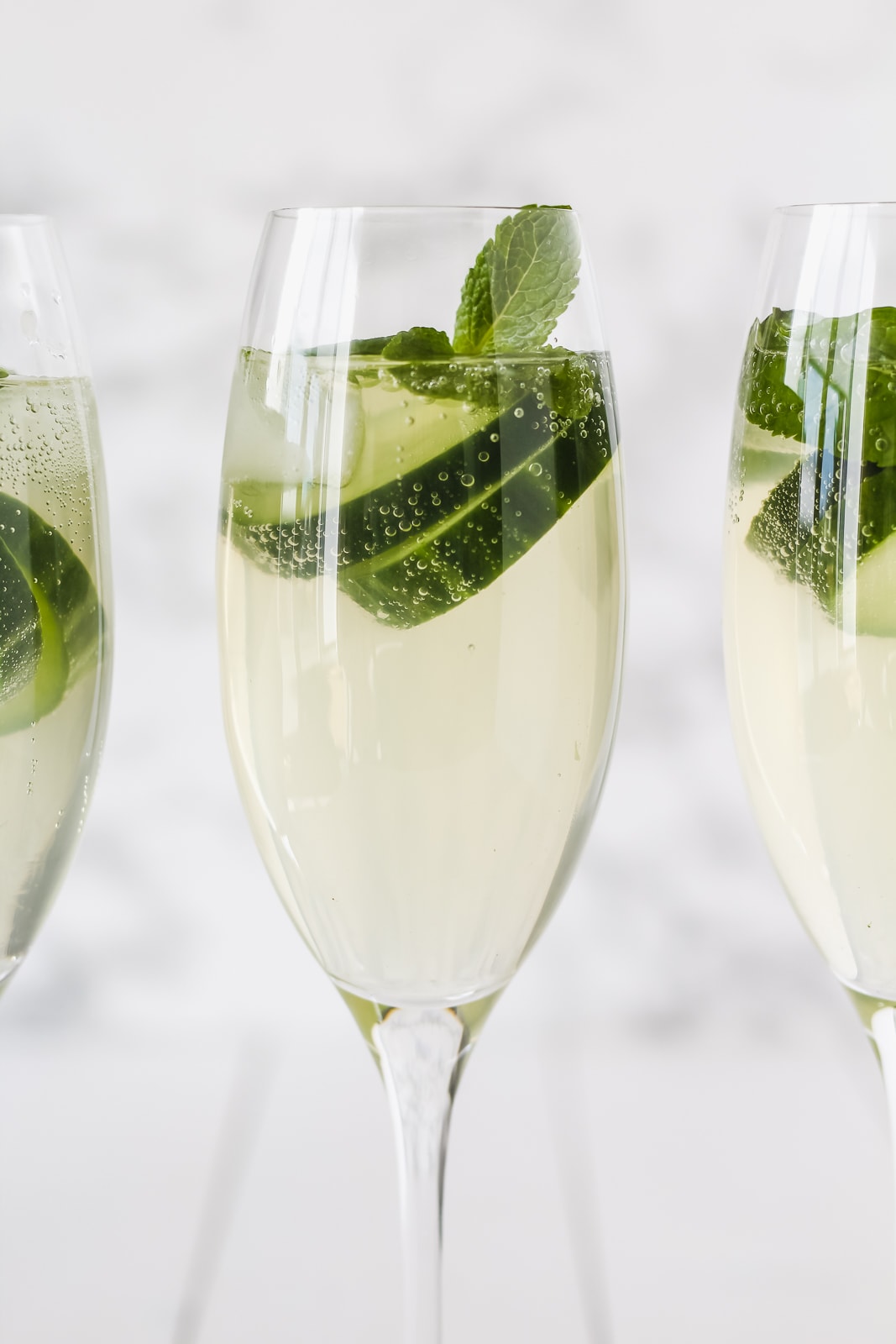 Strawberry Lemonade Rosé Punch: Strawberries are combined with lemons for a tasty lemonade base in this Strawberry Lemonade Rosé Punch. Then, everything is mixed together with sparkling water, gin and of course, rosé for a refreshing summer cocktail!
Campari Rosé Spritz: Made with just 3 ingredients, this Campari Rosé Spritz is a beautiful, vibrant cocktail made for the Spring or Summer season.
Grapefruit Lavender Spring Blossom Cocktail: Fresh and bright, grapefruit pairs with lavender for the most delightful and refreshing sip!
Whether you crave something fresh, fruity or sparkling, there's sure to be a cocktail for you!
More warmer-weather cocktails from the blog:
Berry Rhubarb Kombucha Sangria
8 Must Make Summer Sangria Recipes
Until the next cooking adventure,
Jess