The summer season continues!
If you planted a garden this summer now is the time to start harvesting all of the amazing produce.
And, it's the perfect time to enjoy what you've grown in some August recipes.
I love the month of August for all the delicious produce still left to enjoy: tomatoes, peaches, plums, apricots, blueberries, corn and zucchini just to name a few!
You'll find many of the seasonal recipes below feature these favourite fruits and vegetables. I honestly eat them on repeat until they are out of season.
We've kept our meals pretty simple this summer too and are guided by what's in season.
Inspiration for easy summer dinners
Barbecue chicken & grilled veggies: Barbecue chicken and coat with your favourite barbecue sauce. While the chicken is cooking, grill a basket of vegetables – we love to mix peppers, mushrooms, snap peas and onions. But you could also add in seasonal favourites like corn, zucchini and broccoli too. Serve with a grain like quinoa and you're set.
One Pan Baked Lemon Chicken: This blog recipe can be made anytime of year, even in the summer. You can make this chicken as a meal prep dish and take for easy lunches too. Lemons are always in season!
Roasted Vegetable Salad with Chickpeas: Make this salad ahead of time for lunches or a light dinner! Roasting summer vegetables brings out so much flavour – you'll love it! Plus you get a dose of protein from the chickpeas to make it a full meal.
Fresh greens and a protein: Mix and match vegetables on top of salad greens and top with a protein of choice. Serve with a side of baguette for an easy, light meal.
Pizza on the grill: Grab some pizza dough from a local shop and top with summer toppings like zucchini & prosciutto! This pizza recipe is made in the oven but can easily be made on the grill.
Last year I shared some tips for how to store the vegetables harvested from your garden and you can find those tips here! I specifically chat about greens, beets and herbs and what you can do with your herbs too!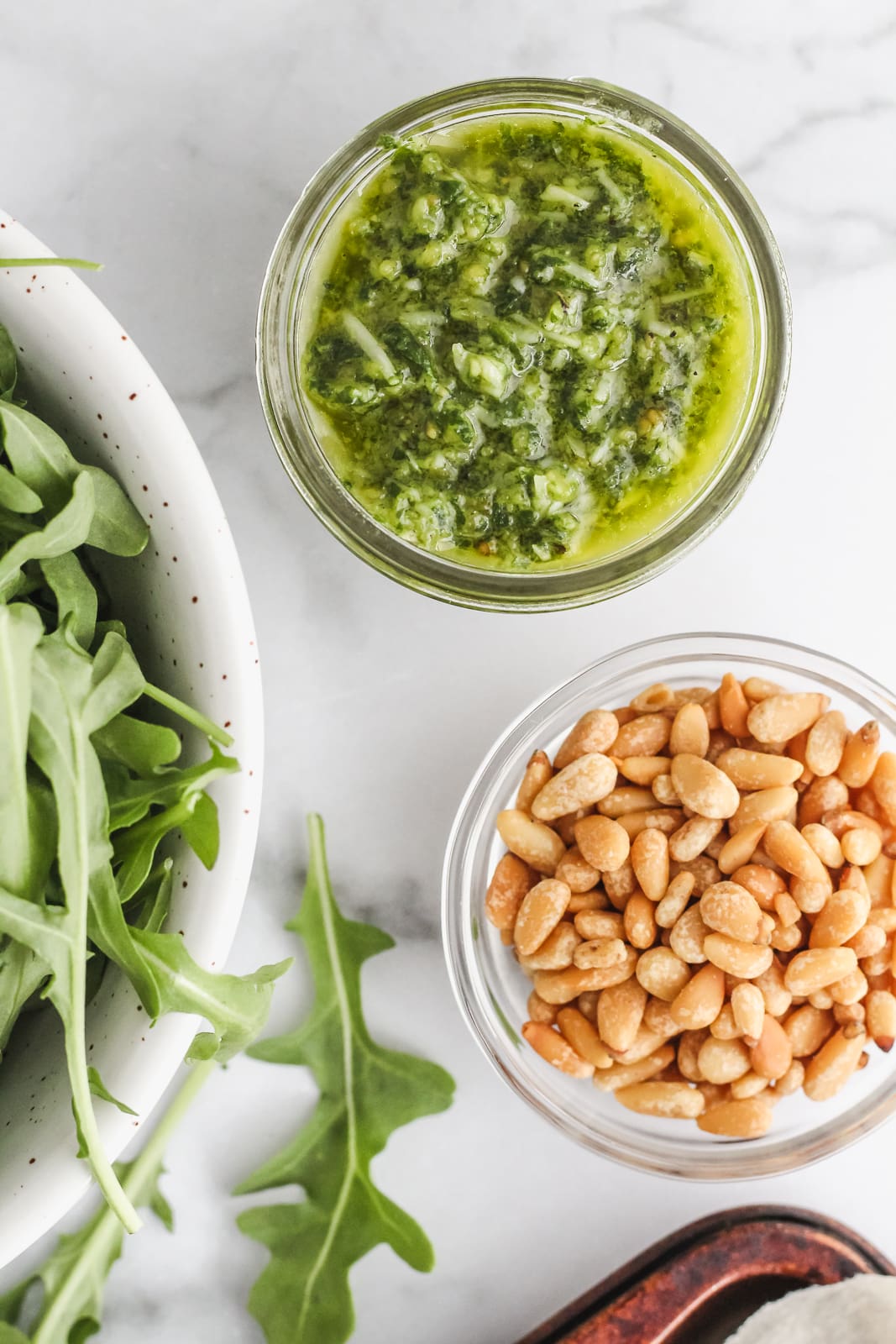 So, what other recipes are there to make in August?
Berries: Summer Berries on Toasted Sourdough
Frozen Fruit: Tropical Rum Slushie
Peaches: Grilled Peaches with Oat Crumble & Vanilla Ice Cream
Plums: Easy Plum Jam
Saskatoon Berries: Saskatoon Berry Scones
Zucchini: Zucchini Fritters with Garlic Yogurt Dipping Sauce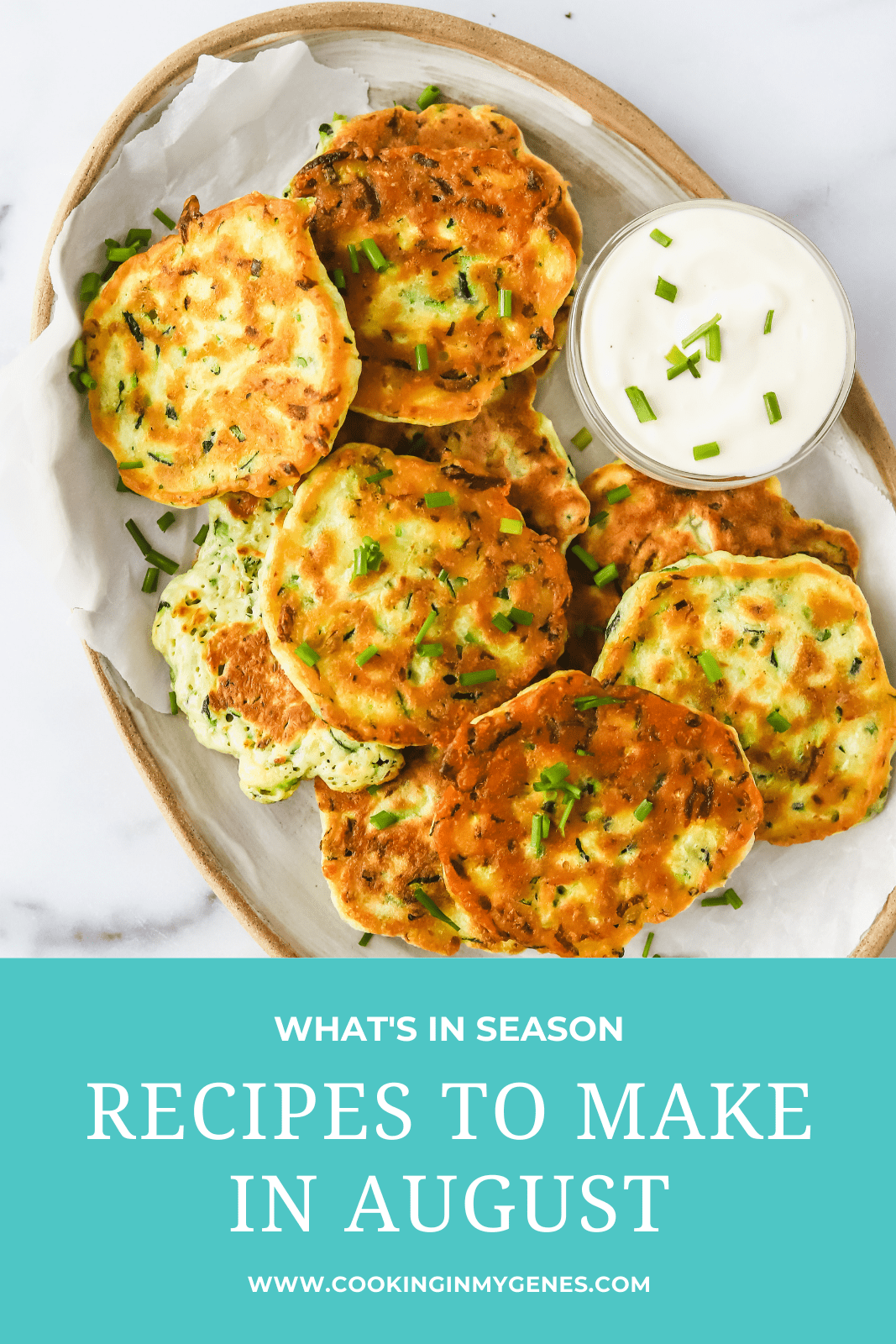 It's times to soak up all the last summer produce, sunny patio days and August sunsets.
Until the next cooking adventure,
Jess