Nashville.


Country music, scrumptious food and hockey.
The main reason I travelled to Nashville was for the NHL All-Star Game, however, I had ulterior 'food' motives.
Before we left on our trip I researched a ton about where to eat including 'the' place to go for amazing barbecue. Well, Nashville certainly didn't disappoint. Not only did we experience a phenomenal All-Star weekend complete with country music galore and great hockey, the food was unreal.
Join me for a couple of highlights from my trip –
We started off our first morning at Biscuit Love – lets just say, every delicious thing you can think of wanting on a biscuit and/or made from biscuit dough. The 'East Nasty' and 'Princess' were variations of fried chicken on biscuits and the 'bonuts,' fried biscuit dough with lemon marscapone & blueberry compote were melt-in-your-mouth. Oh, and we made sure to have some greens too.


Next up, BARBECUE! We went to THE place in Nashville, Martin's BBQ Joint. When we walked in I looked to the right and could see their smoker where all of the magic happens. I went all-in with the brisket, beans and coleslaw and it was a slice of barbecue heaven.


Before the All-Star game we tried out Puckett's, a 'community kitchen' that was packed but also delivered on our meal. I had the Fried Green Tomato BLT and it was exactly what I was looking for – crisp & salty bacon, chipotle mayo, lettuce and of course fried green tomatoes. A Bourbon Cherry Cola also accompanied my meal which was oh-so-worth it.


It was sunny & 18C degrees as we headed to the All-Star game and outdoor concert. Nashville isn't called 'Music City' for nothing – the All-Star game had music at every break, plus there was an outdoor stage where country music stars performed every afternoon and night. All of this plus the amazing food, I was in country-heaven.


We tried two more places before our trip was complete. First, The Southern which offers 'authentic southern with a twist.' I chose the Market Fish for the night which was Salmon on a bed of rice and chorizo. The salmon skin was crispy and the rice and chorizo sausage paired perfectly. I also heard the brunch at The Southern is awesome as well so I've added that to my list for when I go back!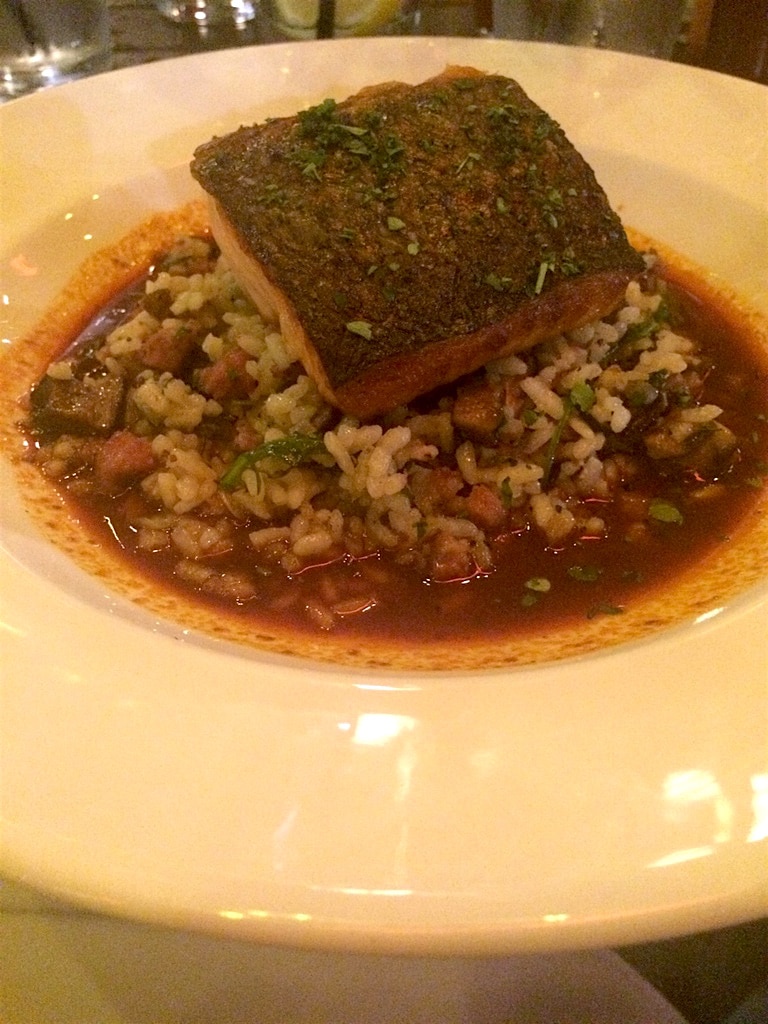 Last but not least, we went and had burgers at The Pharmacy. Located in an actual old pharmacy, the burgers were legitimately perfect, juicy and tasty along with their in-house made sodas and fries.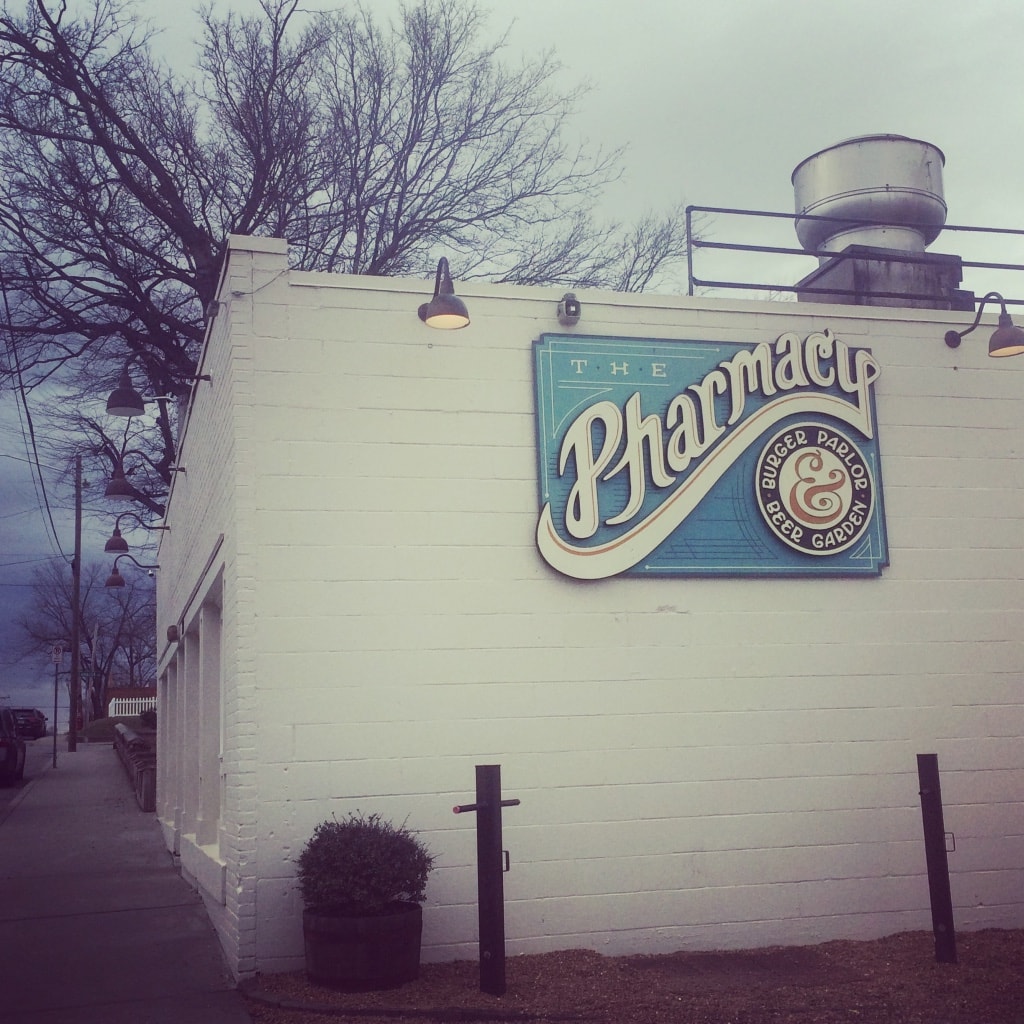 I absolutely LOVED this trip. The food, the music, the hospitality, the hockey, the people – everyone was so friendly and truly made us feel welcome in Nashville. If you have a chance to go, go!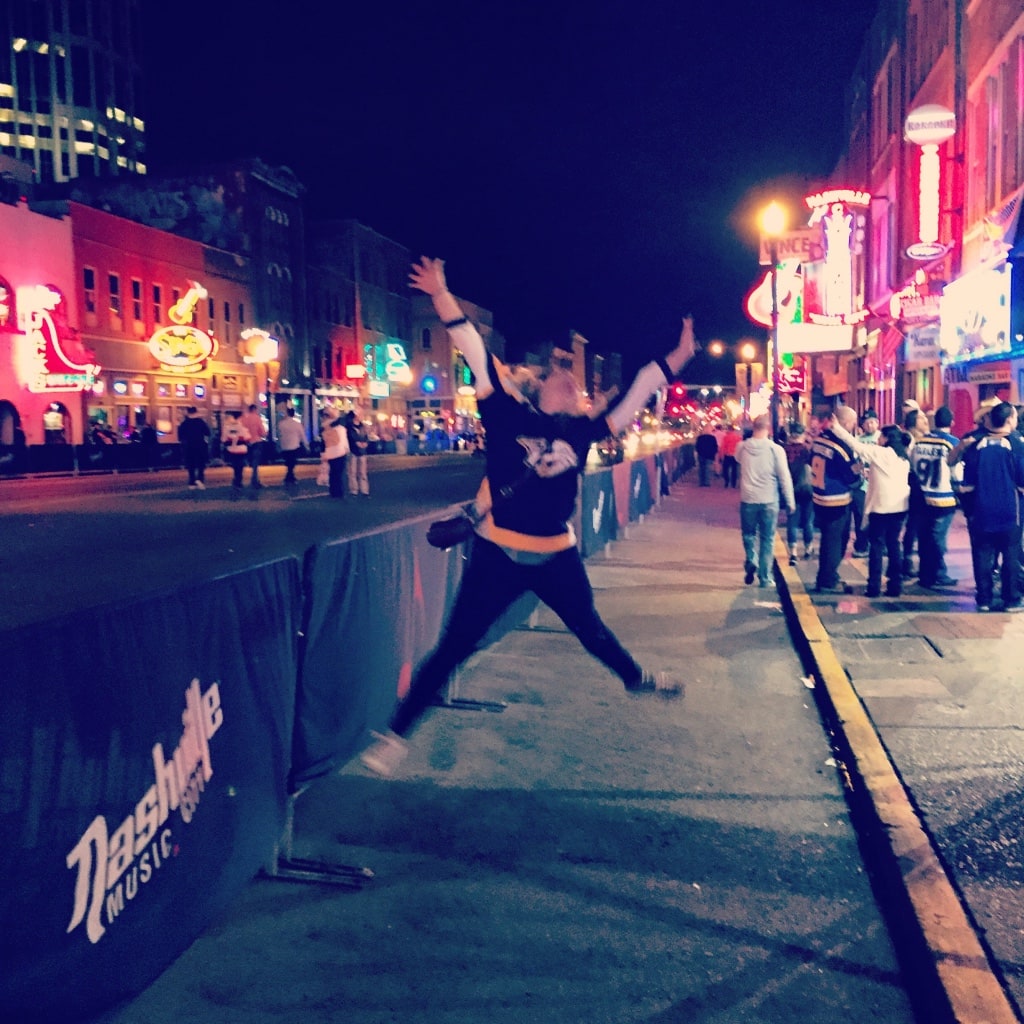 It is THAT good.
Until the next cooking adventure,
Jess