I was so fortunate to escape the never-ending winter weather this past month and head to beautiful Kauai for vacation!

Scott and I have been to Maui together but never to Kauai so we were really excited to check out a new island.
Let me start by saying that in general Kauai is very magical. From beaches to rainforests, canyons and waterfalls, and a ton of delicious food, Kauai is full of gems to discover!
We stayed in the South part of the island in Poipu; it turned out to be the sunnier part of the island and we really took advantage of the sunnier days.
On any trip we go on one of my favourite things to do is find a great coffee spot and Little Fish Coffee was exactly that.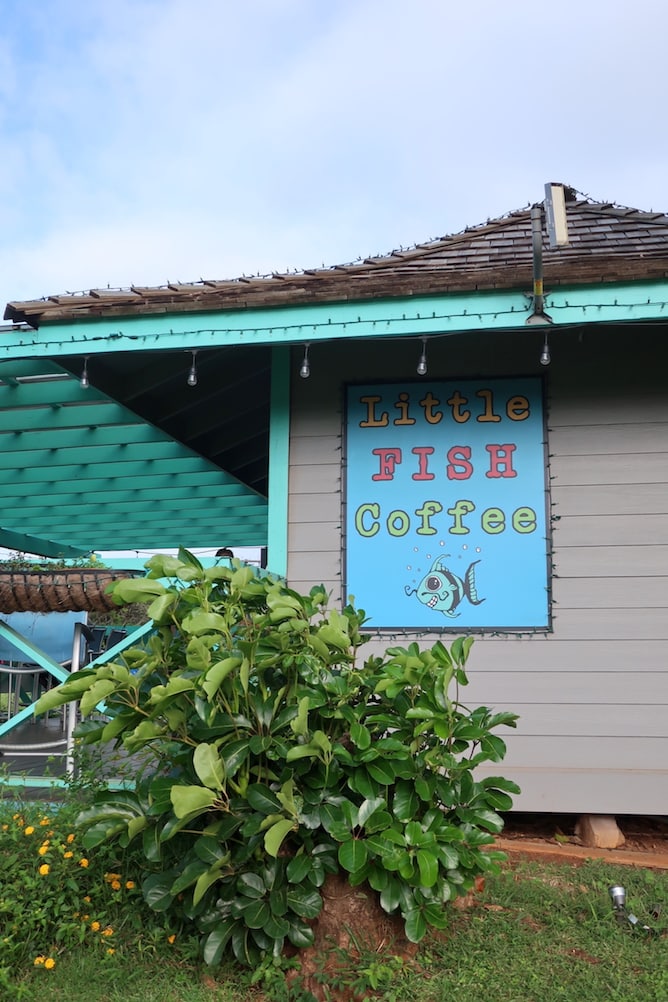 Not only did they have wonderful coffee, I became obsessed with their fresh breakfast bowls that were filled with fresh fruits, smoothies, yogurt and granola in a variety of different combinations. Our personal favs were the 'Little Fish Bowl' which had greek yogurt, fresh fruit, coconut flakes and coconut condensed milk and 'Shippy's Bowl' which had a base of acai then topped with greek yogurt, bananas, pineapple, coconut flakes and granola. SO much yum!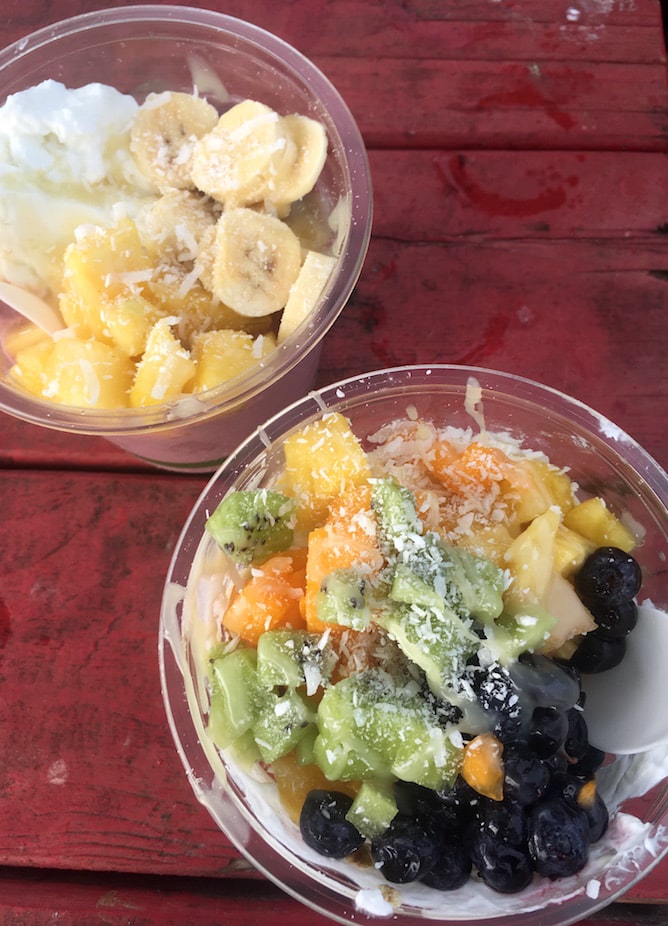 Needless to say we stopped at Little Fish Coffee a couple of times, especially the mornings we headed out on various adventures.
Kayaking was first up and it was a cloudier day so I didn't feel like I was missing out on beach time 😉 We kayaked the quiet Hule'ia River and then strolled through the jungle, enjoyed lunch by a beautiful waterfall and then made a stop at a rope swing which was a ton of fun! The river and secluded rope swing pool have been used in various movies such as Raiders of the Lost Ark, Jurassic Park and Pirates of the Caribbean.
Our next adventure took us high into the sky for a helicopter ride! There are parts of Kauai that you can only really see by air so we knew this was a must-do on our list.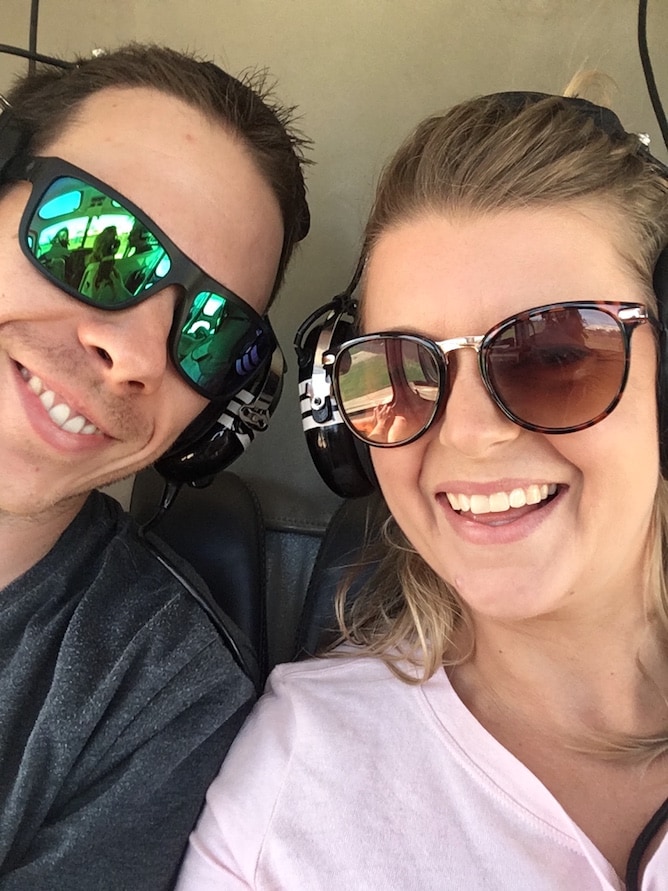 The views of the island from the helicopter were STUNNING and honestly here I have to let the photos do the talking.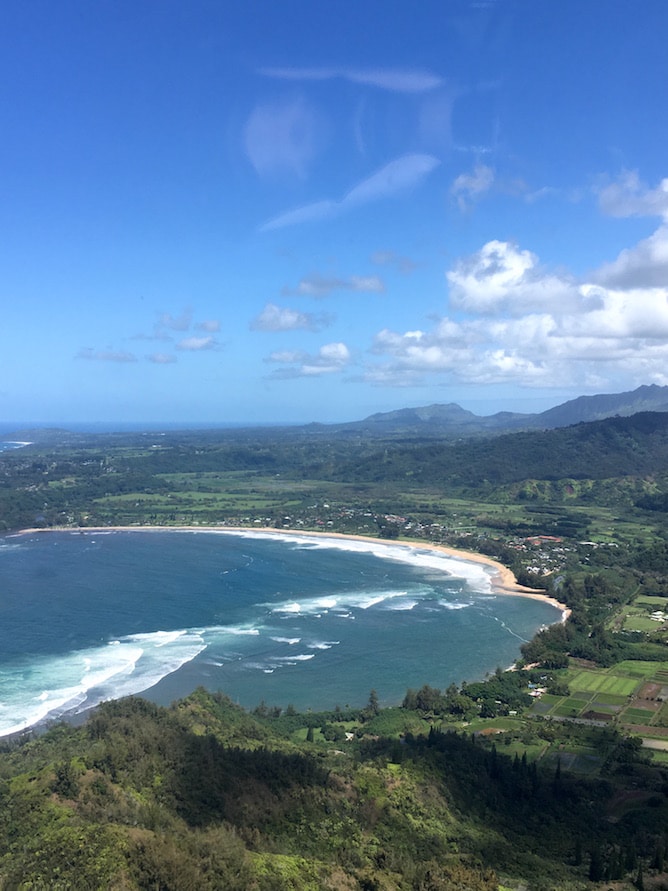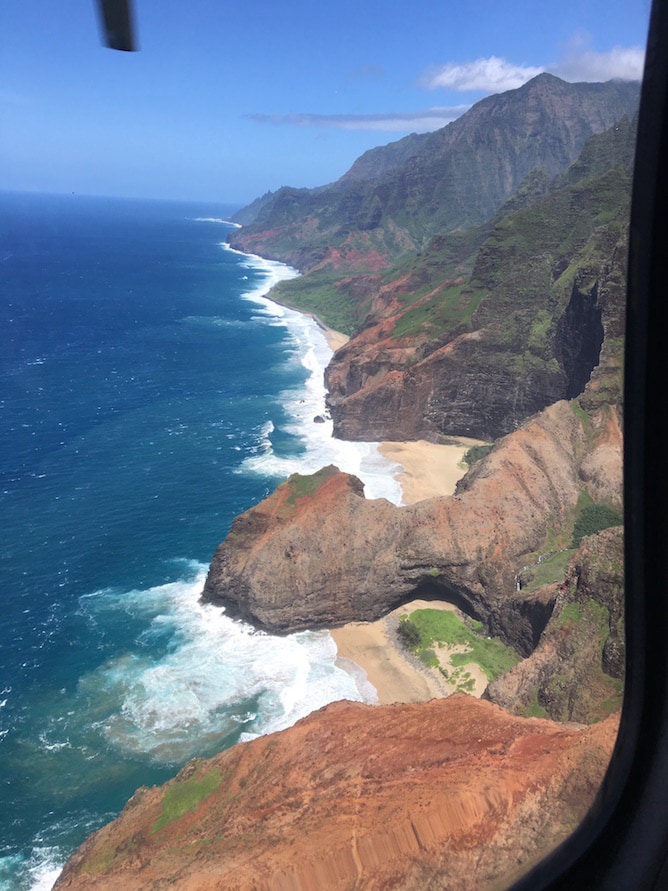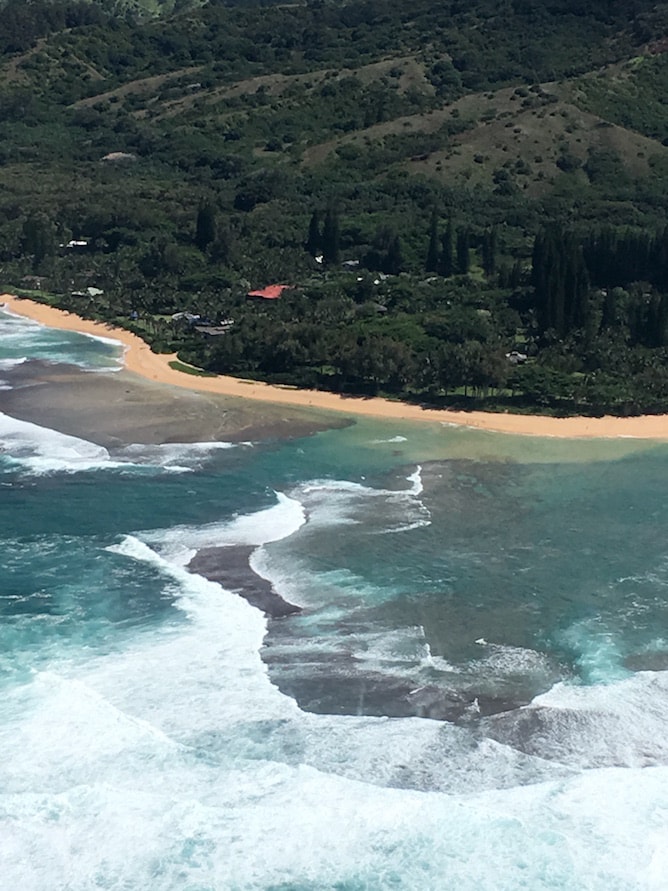 In between adventure days we took to the beach!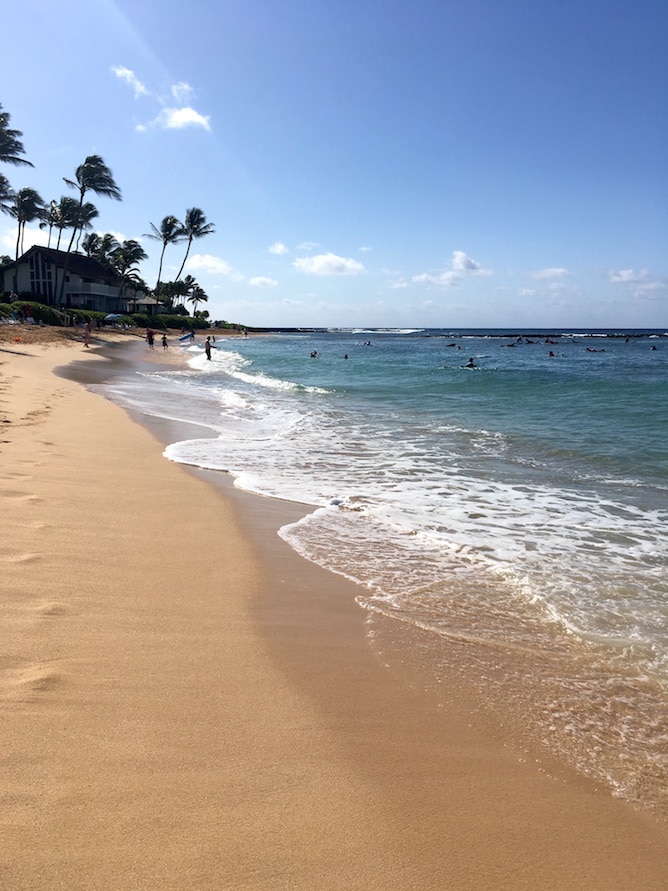 My favourite was Kiahuna Beach – it was perfect for relaxing, playing in the waves, walking the shores (and spotting some fish) and we even had some Monk Seal visitors one day!

Our next adventure was to Waimea Canyon where we hiked up to witness the most spectacular views.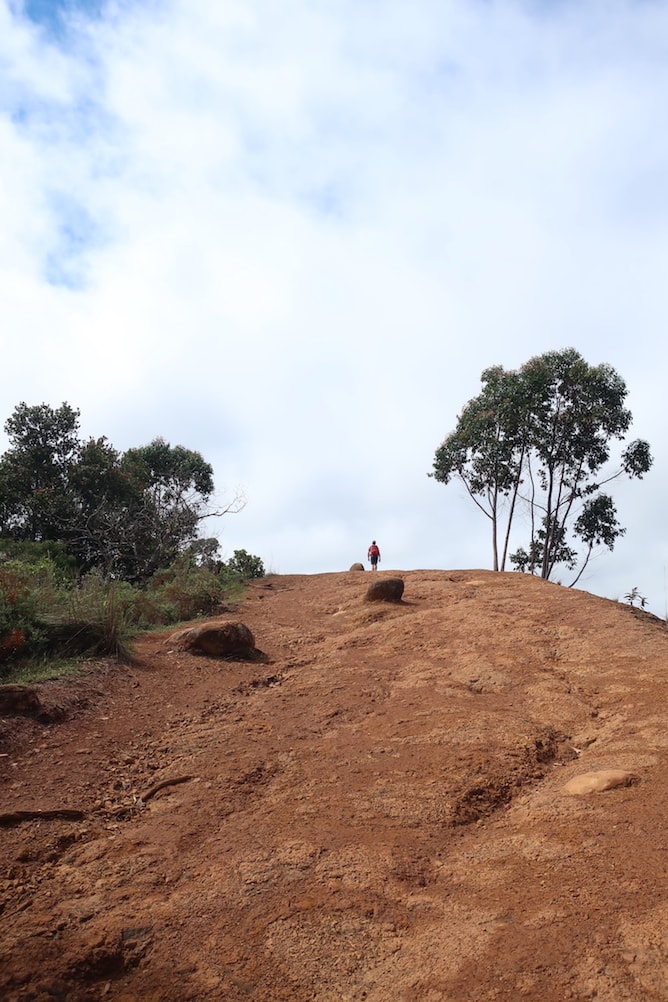 Each way you turned you got a completely different perspective – from a rocky canyon, to waterfalls, to lush greenery.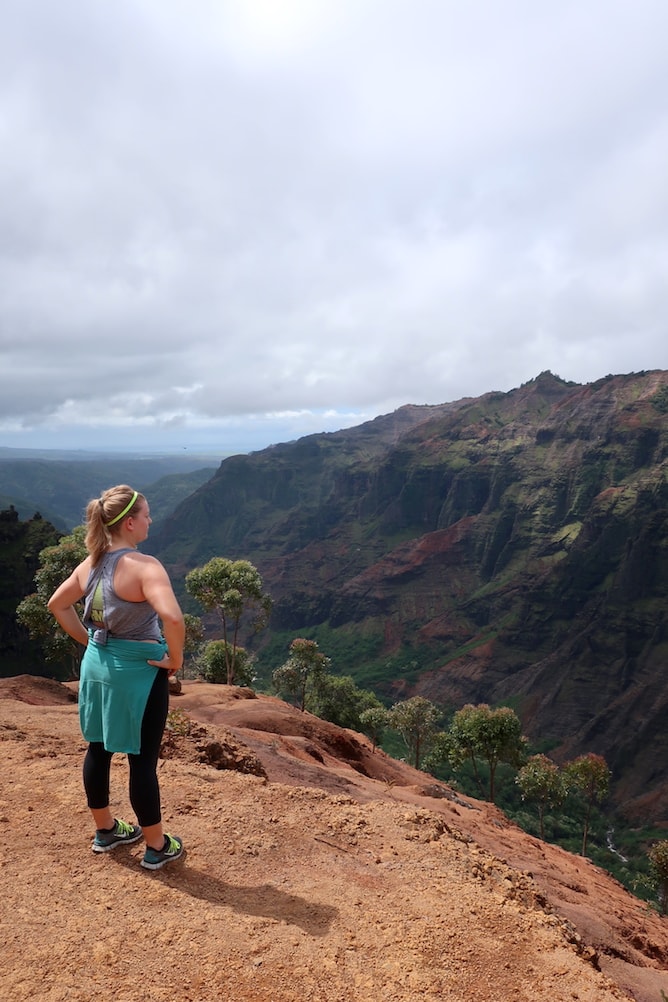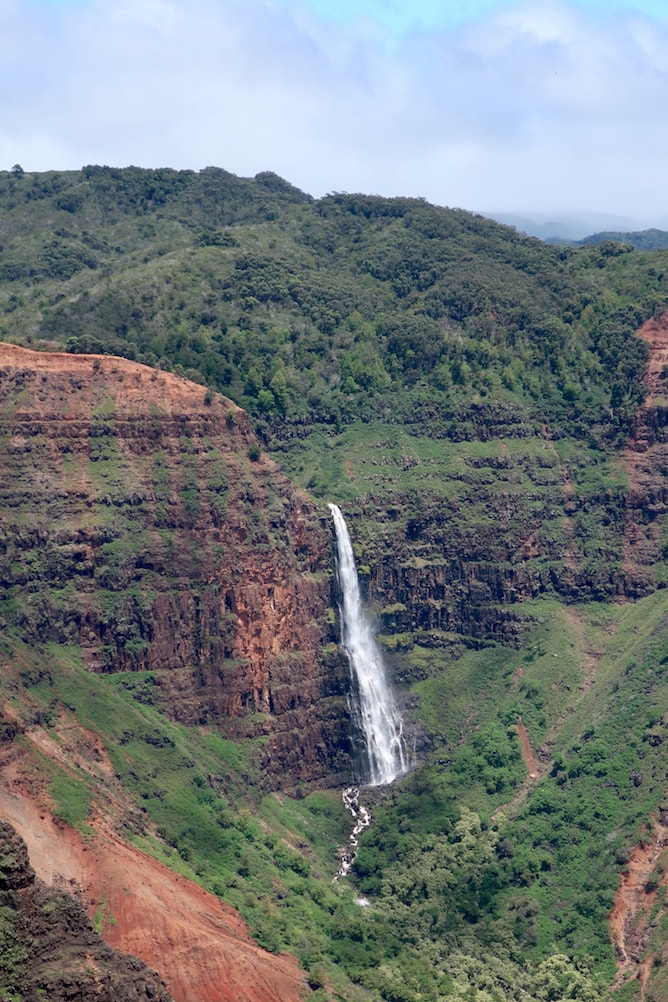 On our drive back from the canyon we took a little detour to grab some cold drinks but ended up sitting down for a piece of Macadamia Chocolate Pie!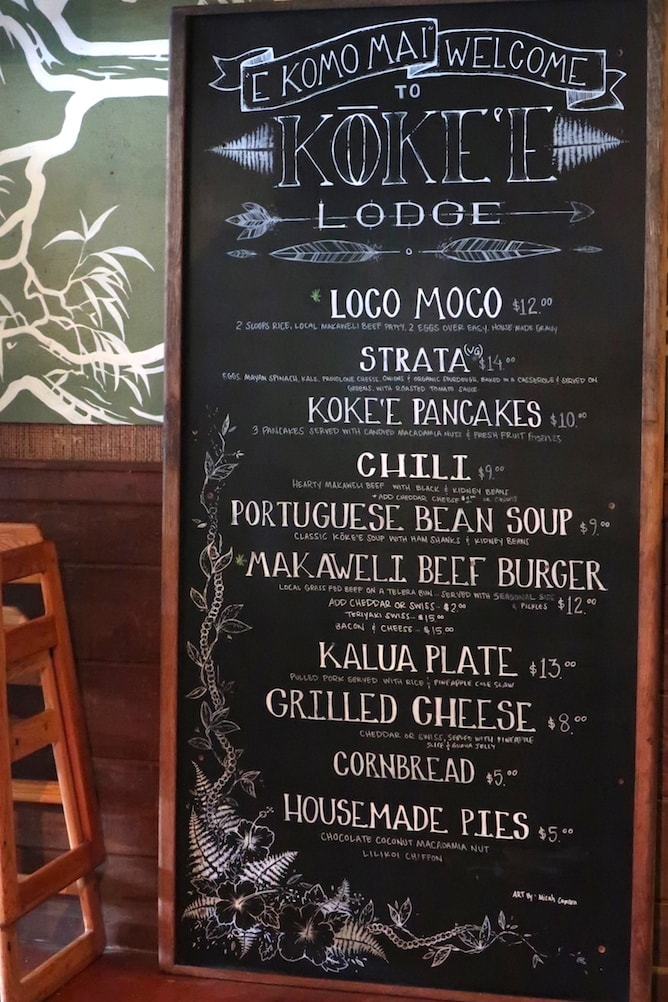 Filled with fresh coconut, chocolate and macadamia nuts, it was a serious bite of heaven.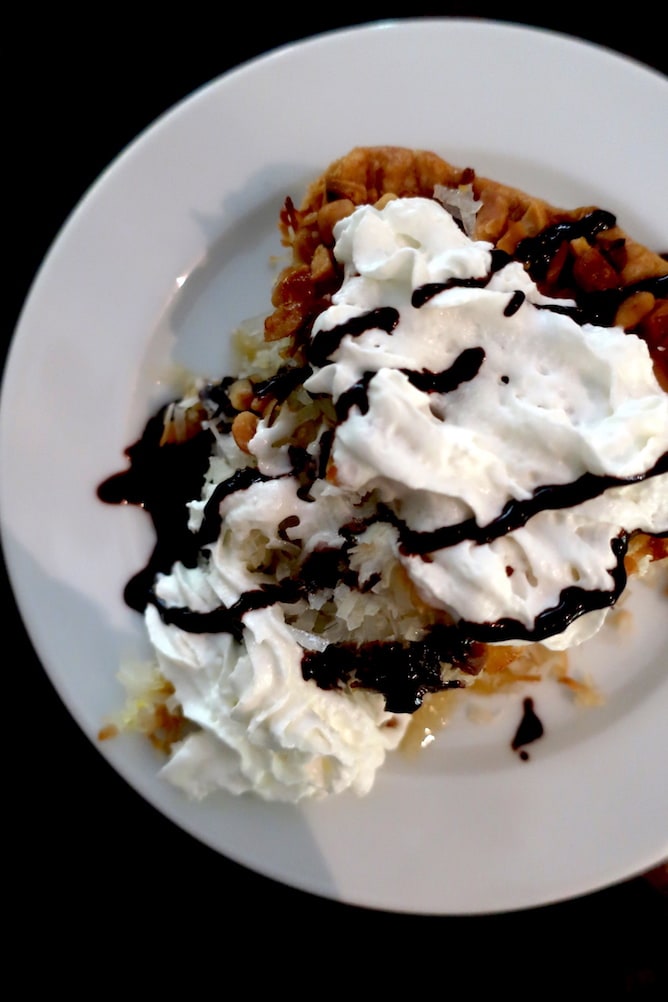 Oh and because we hadn't eaten quite a real lunch, we took our kayaking guide's recommendation and pitstopped at what he called 'the best food truck ever' towards the end of our drive back from Waimea Canyon.
Located at Warehouse 3540, a community marketplace, we enjoyed Fried Brussels Sprouts from Roots in Culture and then the Waygu Steak Sandwich from Kickshaws.

You guys, both dishes were UNREAL.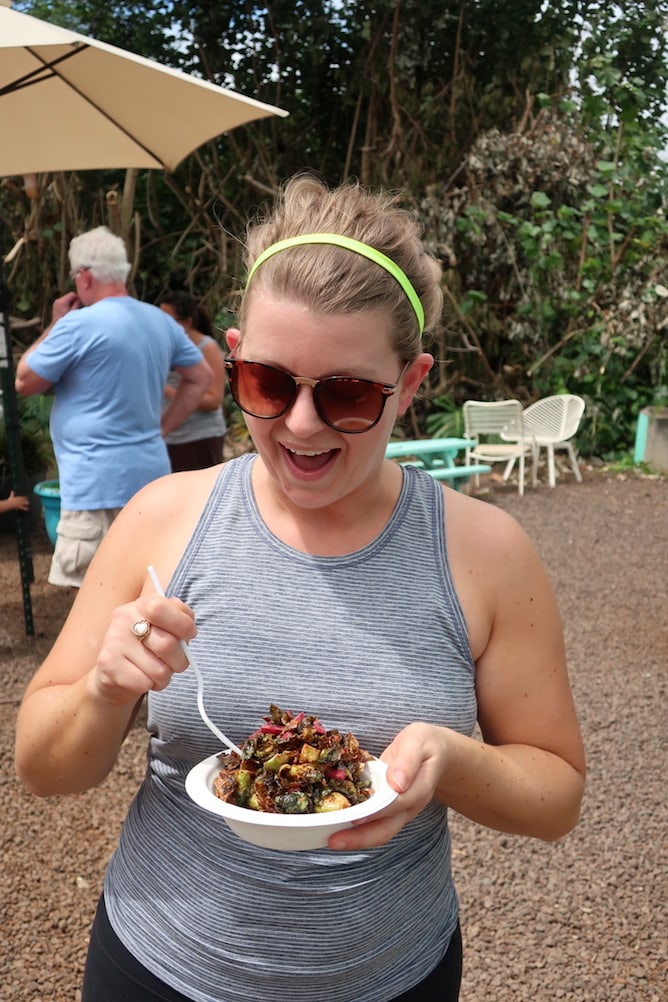 The brussels sprouts were mixed with crunchy macadamia nuts and beets and the waygu steak sandwich is the most tender meat I have ever eaten, accompanied by arugula and aioli, goodness gracious!

We bookmarked this spot to come back to for their Saturday event where we tried even more food and did a little shopping too!

We sort of alternated between a mix of foodie adventures, outdoor adventures, beach time and delicious dinners and I probably would do things pretty similarly next time.
Another must-do if you're a coffee-lover like me is check out Kauai Coffee!

They give free tours of the grounds AND tasters of MANY of their coffee blends, pretty much coffee heaven.

Two of our other favourite dinners were at Merriman's Fish House and Tidepools; both places served 'fresh-catches' of the day which was perfect for trying out a variety of Hawaiian fish. And, we had the most simple but tasty dessert at Tidepools, a coconut sorbet with a squeeze of fresh lime. It's hard to describe the flavour combination; the lime adds this wonderful citrus note to the coconut and I'm telling you I'll be using this as a go-to dessert from here on out!
The North Shore is pretty spectacular too; we didn't spend too much time there but we did hike where we captured some wonderful views.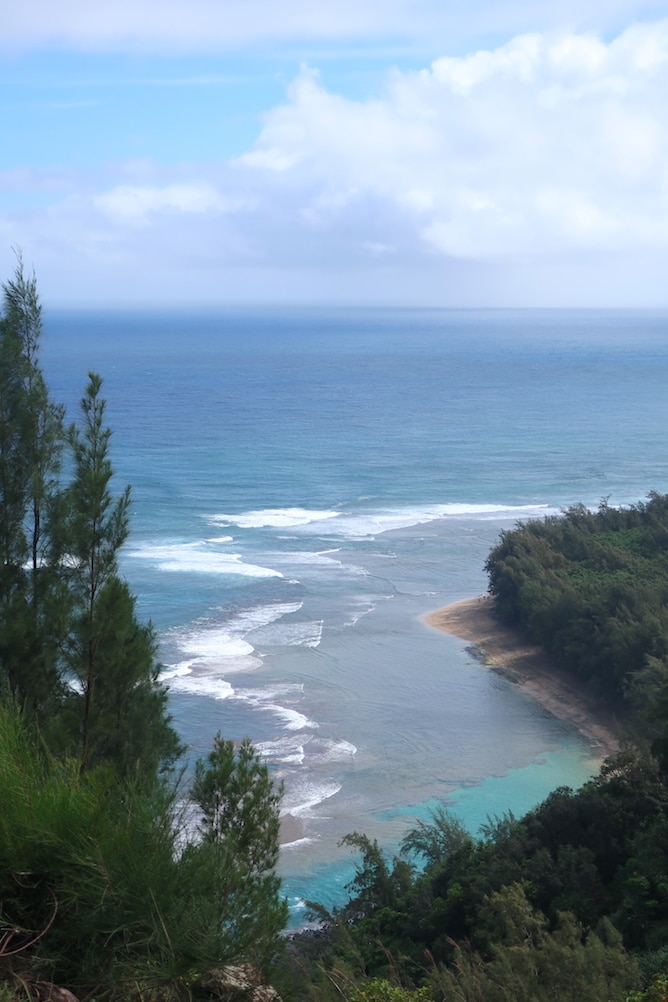 The weather can be different as you go from different parts of the island and given Kauai is not that large, you can easily drive to find the sun if you're missing it in the part of the island you stay.
I would totally stay in the Poipu area again as it was really easy to get around, there's quite a few beaches to choose from and you can walk to various amenities too!
We capped off our trip with a dinner at the Beach House, the perfect spot to watch the gorgeous sunset and take in those Kauai views.
I hope you enjoyed coming along this foodie travel adventure with me; I'd love to know which places you love to travel to (for food!)
If you loved this food & travel post, you might also like my Portland Travel Diary or Foodie Adventures in Nashville.
Until the next cooking adventure,
Jess