It's officially summer season friends!

I can hardly believe it's the beginning of July but I am in full summer-enjoyment mode!
June went by in a flash; I cooked and photographed a ton of recipes plus planned out my summer recipe calendar. There are SO many recipes coming to the blog that I'm excited to share with you PLUS I'm sharing my favourite recipes to make in July!
We finally setup our vegetable gardens in our backyard and I'm so excited to start to see the vegetables grow. I love being able to pop outside to grab herbs to use when I cook and I can't wait to see the radishes, beets and carrots grow too! We're also growing tomatoes, zucchini and kale.

Cooking seasonally is something I try to adhere to so I'm really looking forward to taking a cue from our gardens' once they start really grow.  For weekly meal planning ideas the FeedFeed has a wicked weekly meal planner which provides wonderful ideas based on the season. Two of our favourite dishes we made this past month were a One Pot Pasta with Cherry Tomatoes & Oregano and a Classic Greek Salad. Both of the dishes were perfect for weeknights too!
The weather in Calgary was just perfect in June as well so I was able to enjoy lovely walks at the park near our house and on St. Patrick's Island (one of my FAV spots in Calgary!)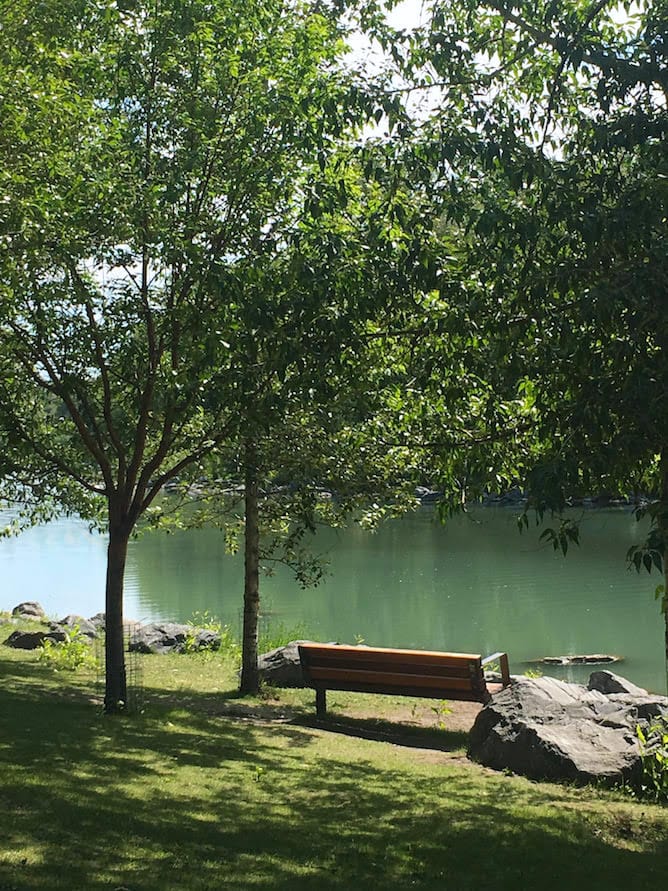 And, we also went for a lovely paddle on Lake Windermere on the Canada Day long weekend; it was the perfect way to celebrate our beautiful country!

So, as we head into the throws of summer here is some recipe inspiration for July:
Blueberries: Summer Berries on Toasted Sourdough
Cucumbers: Minty Cucumber Lime Sangria
Peppers & Zucchini: Roasted Summer Vegetable Salad
Radishes: Watermelon Mason Jar Salad
Raspberries: Raspberry Rosé Popsicles
Strawberries: Summer Fruit with Whipped Cream

I'm spending time in Ontario this month, enjoying time in the sun and by the lake and many meals with family and friends.
I look forward to sharing my summer adventures with you and stay tuned for a summer cocktail and sharing board recipe, both which are perfect for summer entertaining! In the meantime, enjoy this Peach & Prosciutto Summer Focaccia at your next summer get-together!
Until the next cooking adventure,
Jess