We're transitioning from Spring to Summer in June and there are so many amazing ingredients to cook with!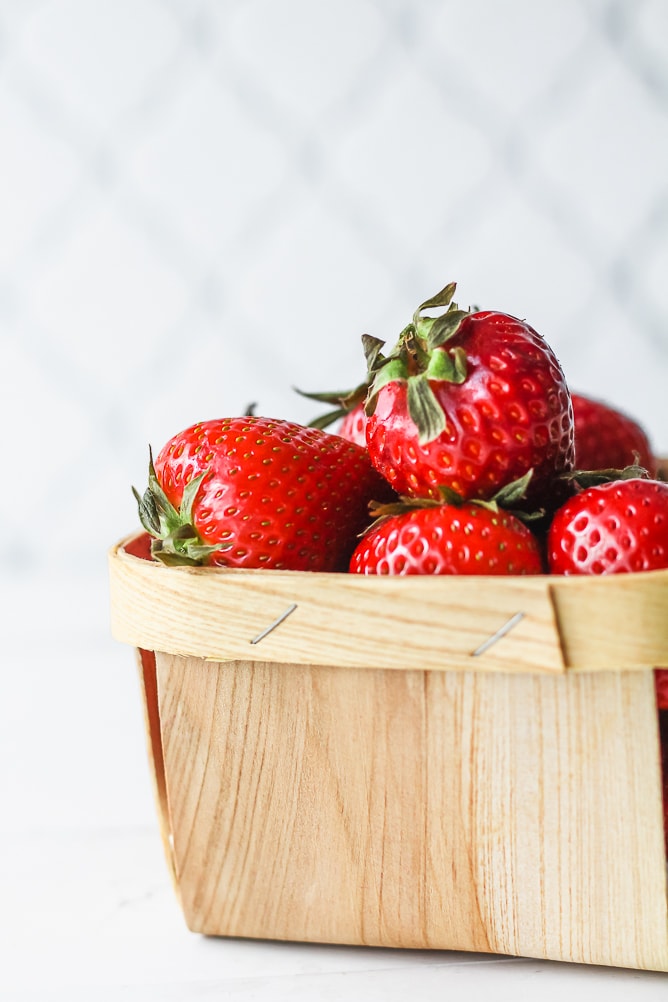 At the farmer's market I'm starting to see a lot more fruit come in from British Columbia and much more seasonal vegetables too.
A lot of my inspiration for dishes come from What's In Season so let's chat what's fresh for June plus my favourite recipes, cookbooks and a peak at my backyard garden too!
I absolutely adored this cookbook I took out from the library, Bake the Seasons, mostly classic baking recipes based on each season and some savoury recipes too. I didn't have nearly enough time with this book so I've added it to my list to take out again.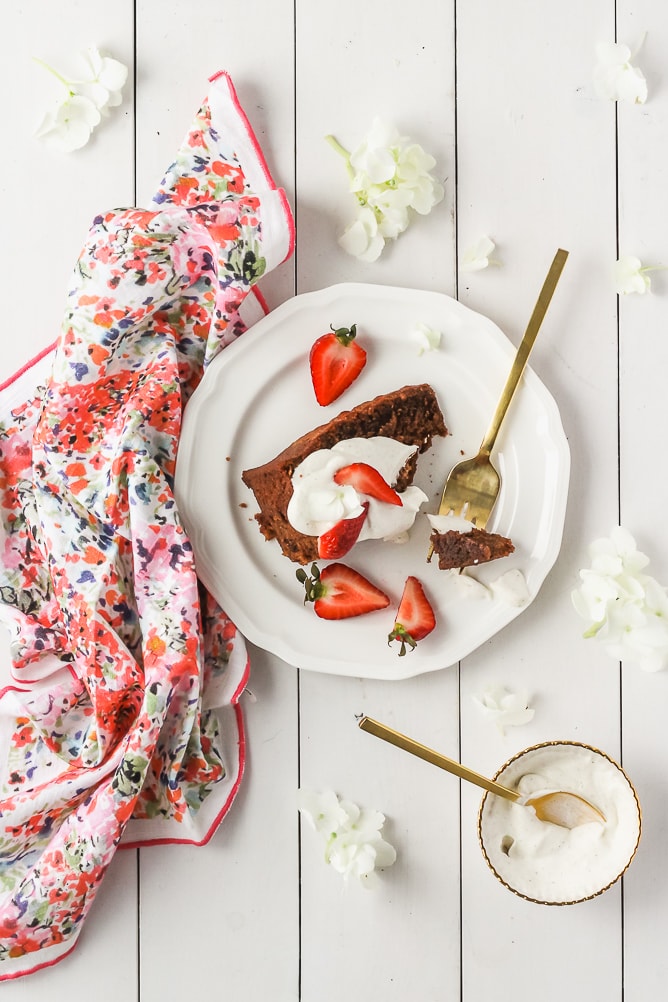 We also made this tasty Spicy Noodle Salad from Food by Maria, a local blogger from Calgary! She also has a beautiful vegan cookbook, and even if you're not vegan you can totalllly enjoy her recipes – many of them are just simple and delicious!
With some beautiful almost summer-like weather in May, we started planting our vegetable gardens! So far we've planted golden and candy cane beets, carrots, breakfast radishes, onions, garlic and arugula. Out of all of the vegetables, the breakfast radishes grow super fast so we can plant them almost 3 times throughout the summer.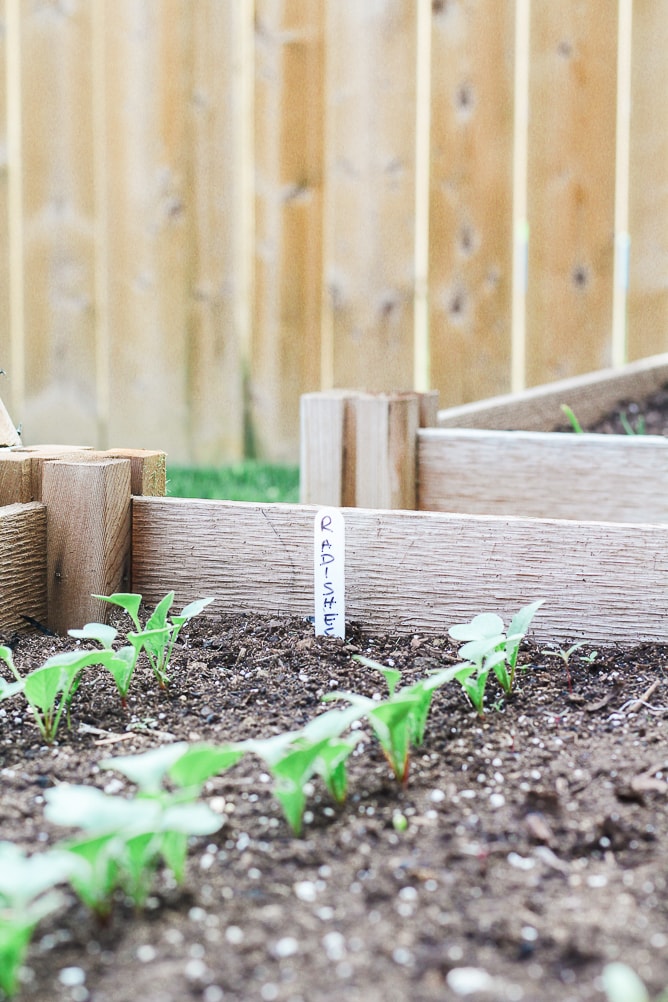 If you like radishes I'd highly recommend trying them out! Radishes are such a great ingredient in salads and I also love them on toasts with feta or goat cheese. They're such a great vegetable to plant when you're starting out; whether you have a container garden or backyard garden, both are great!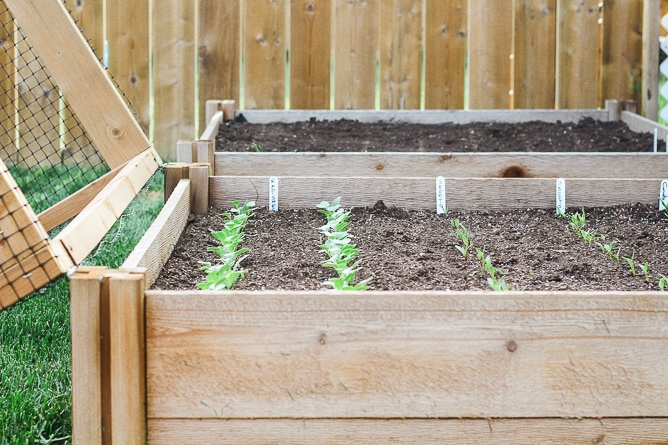 This weekend I'm planting herbs, kale and jalapenos (they grew SO well last year, who knew!?)
So with all that said, let's check out What's In Season for June!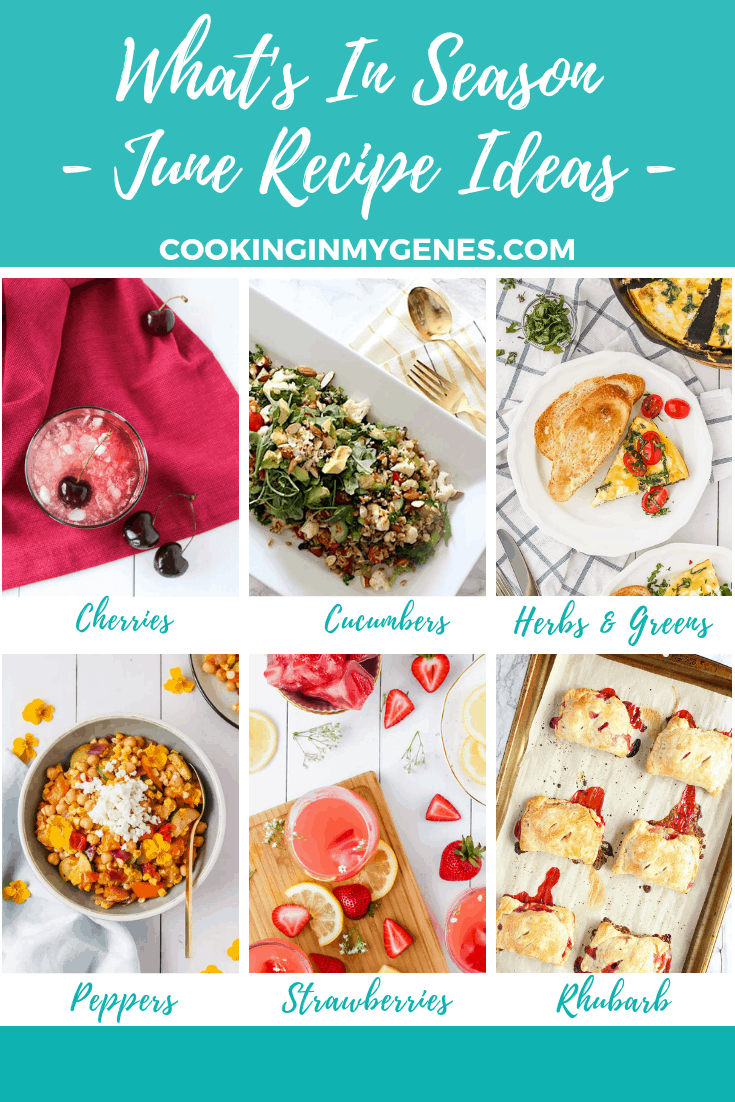 Cherries – Cherry Bourbon Lemonade Smash
Cucumbers – Summer Vegetables & Grains Salad
Fresh Herbs & Greens – Swiss Chard, Goat Cheese & Leek Frittata
Peppers – Roasted Summer Vegetable Salad
Strawberries – Strawberry Lemonade Rosé Punch
Rhubarb – Strawberry-Rhubarb Hand Pies
I've been testing many recipes this last month including a delicious tomato, arugula and pesto salad with fried halloumi cheese (OMG try this cheese if you haven't yet!)
And, you'll also see TWO rhubarb recipes coming to you in June; apparently I'm on some sort of a rhubarb kick but hey, it's the season so why not! So I hope you like rhubarb too 🙂
Until the next cooking adventure,
Jess