It's a delicious time as we start to transition from Summer to Fall.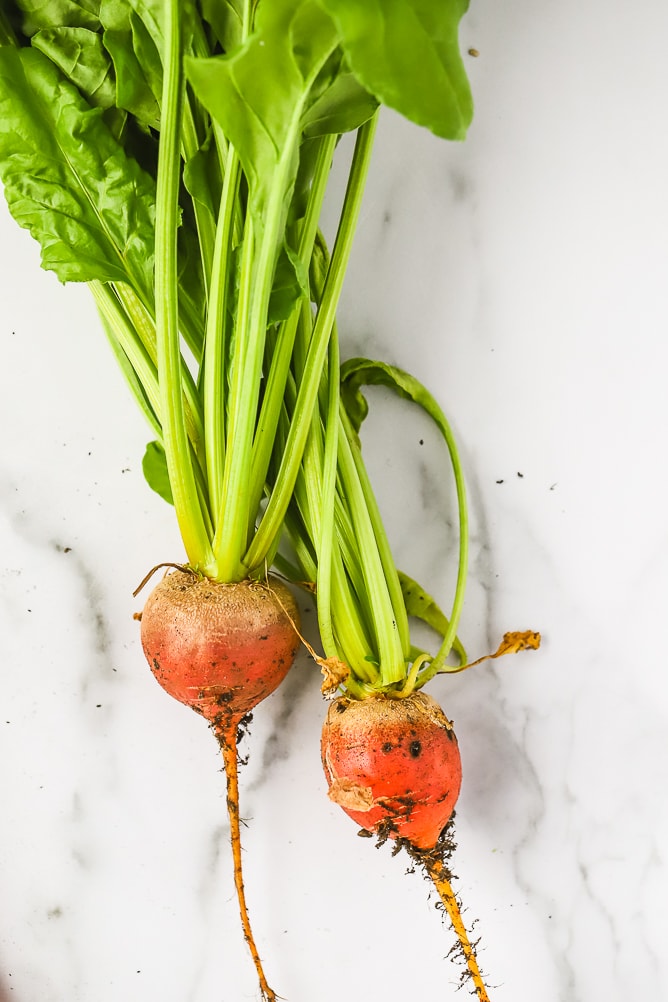 Not only do we have lovely Summer fruits and vegetables to enjoy, some of the Fall season favourites are starting to arrive.
So, let's chat September recipes and a final garden update for you!
Did you grow a herb or vegetable garden this year?
If you've been following along with my what's in season posts you'll know we had both of our small container garden's growing along with some small herb pots. We had mixed results throughout the summer, I think due to the lack of heat in the beginning. However, it was still a pretty good harvest!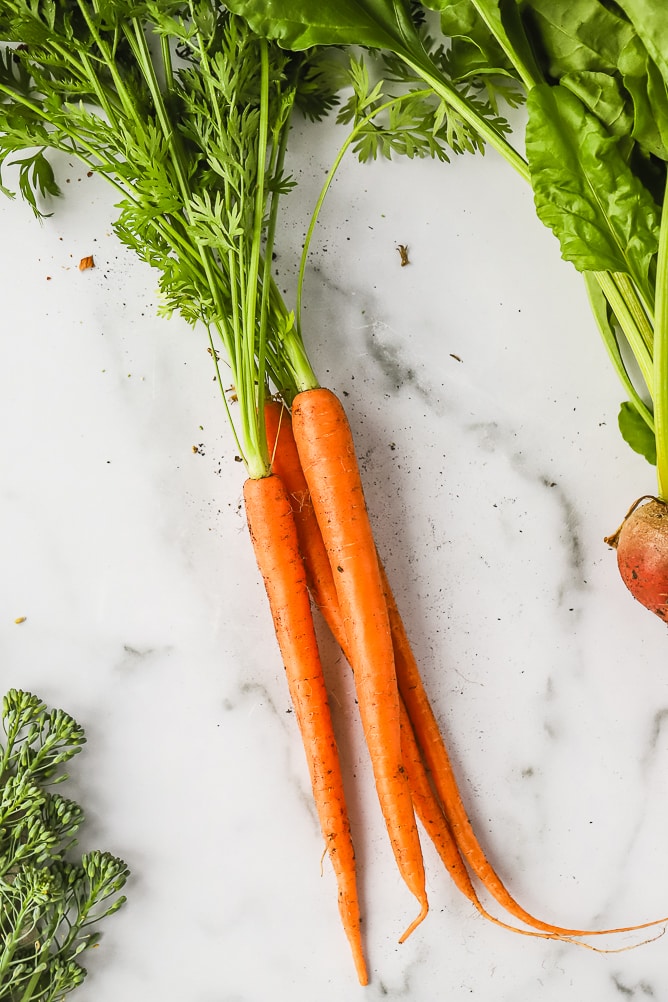 Here's what the backyard garden grew
Beets: We grew golden and striped beets, both of which I am harvesting over the next few days. I like to remove the beet greens (which you can sauté and are delicious), clean them and store them in the fridge. Beets should be good for about a month or so.
Radishes: We planted and harvested radishes twice throughout the summer. I'll definitely grow them again because they grow fairly quick!
Carrots: FINALLY the carrots are ready! They are absolutely delicious and took the summer to grow; I will 100% grow them again.
Mesclun Lettuce Mix: This lettuce mix was a 'cut and come again' type which meant we had salads for daysssss throughout the summer. I love this mix because you could literally cut what you needed about every 1.5 weeks and it just kept growing back again. Towards the last week of August it was definitely done though as the lettuce leaves turned quite bitter.

Jalapeno Peppers: After many successful summers growing jalapeno peppers this time was not meant to be. The peppers took FOREVER to grow and honestly I think we have one that's worth using. I'm going to leave them longer through September because I think we're in for more sunny, warm weather so might as well see what happens.
Baby Kale: Another leafy green I'd definitely grow again. Sort of like the lettuce I talked about above, I was able to harvest it many times. But next year I'll definitely sow the seeds closer together for more kale.
Tuscan Kale: I planted this too late and in the shadow of the very large broccolini plants so it really didn't have a chance. I plan to sow these seeds earlier next year.
Broccolini: Speaking of broccolini, this was a fun experiment. I think it would have worked better had I known how tall these plants would really get. I might try them in their own planter next year so they can take up as much space as they need to grow. We did grow a few broccolini stems though!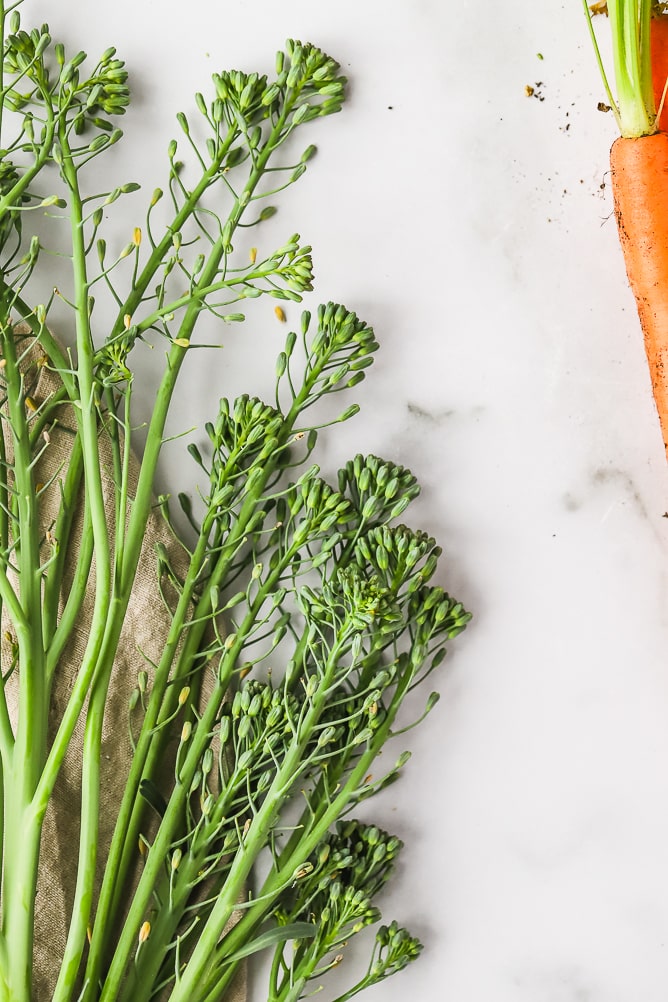 Herbs: Our more sturdy herbs like rosemary, thyme and oregano did really well. Unfortunately the more delicate ones like cilantro, dill and parsley didn't yield much. So, I think for next year I'll change up where they were planted.
If you want extra info on how-to store or use fresh herbs in recipes, check out all of my tips here.
And, one of my favourite ways to make those fresh herbs last longer once harvested is to freeze them! Fill an ice cube tray half-full with washed and diced fresh herbs; then fill the rest of the way with olive oil or melted butter and freeze. Store the herby ice cubes in the freezer for the cool season. Some of my favourite combinations are:
Parsley & Oregano in olive oil: Use this as a base when starting to sauté onions to make a tomato sauce.
Rosemary & Thyme in olive oil: Toss on a sheet pan and warm in the oven for a few minutes. Then toss potatoes in the herb and oil mixture before roasting.
Rosemary, Oregano & Thyme in butter: Place in the roasting pan when roasting a chicken, then as it mixes with the juices use to baste the chicken.
So with all this talk of garden vegetables and harvesting, here are some September recipes to make:
Apples: Apple Cinnamon Oatmeal Muffins
Carrots: Honey Butter Roasted Carrots & Radishes
Pears: Spiced Oatmeal with Honey Pears
Peppers: Peanut Chicken Power Bowl
Tomatoes: Quick Green Salad
Zucchini: Zucchini & Prosciutto Pizza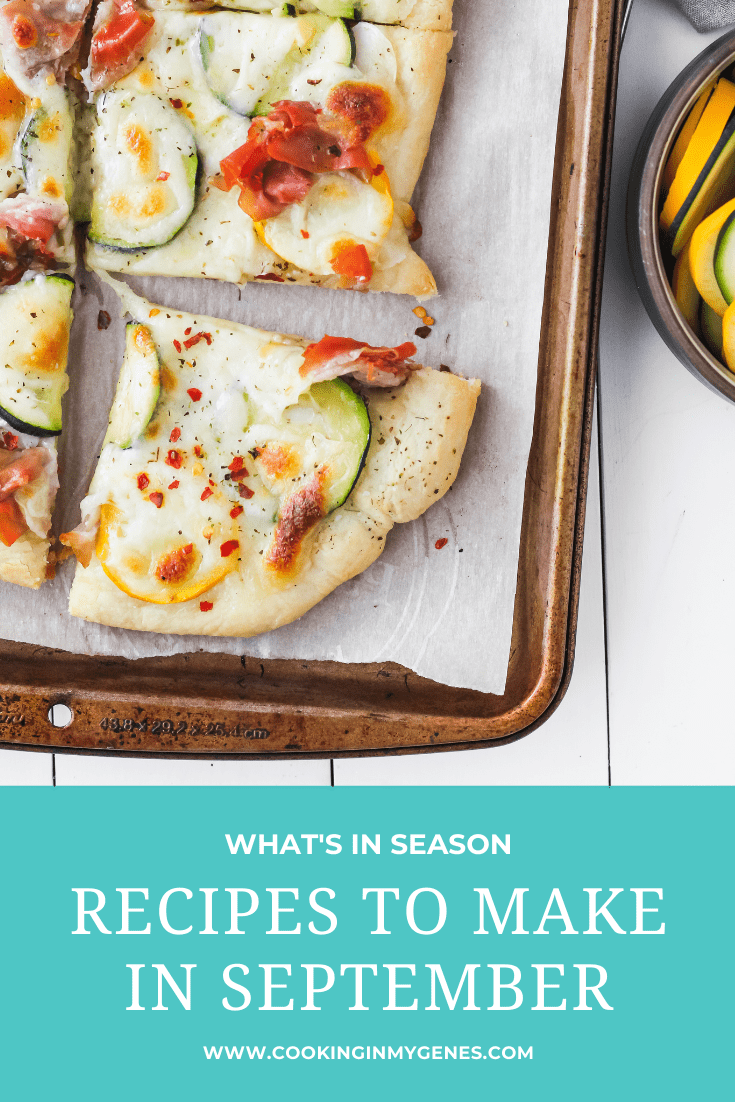 I'm excited to start cooking many of these recipes as we transition seasons; I'm especially looking forward to cooking allll the apple recipes! How about you!?
And if you're looking for an easy weeknight dinner as we head back into more of a routine, my Pesto Baked Chicken is where its at. Plus, these Turkey Meatballs from Ambitious Kitchen are absolutely delish too!
Until the next cooking adventure,
Jess