It's August! The month where truly everythinggggg is in season.
As the summer starts to wind down, try to enjoy all the seasonal produce on hand.
Summer fruit; fresh salads; fruit-forward cocktails; easy desserts – I've got you covered with recipes to make in August.Each week I go to the farmer's market there is more and more to choose from.
It's especially perfect timing for stone fruits like cherries, peaches, plums and apricots.
And, you'll find a ton of ripe and ready to eat vegetables like peppers, tomatoes, salad greens and summer squash.
It's one of the best times of year to enjoy seasonal salads for dinner or grilling vegetables as a side dish. Everything is just so fresh!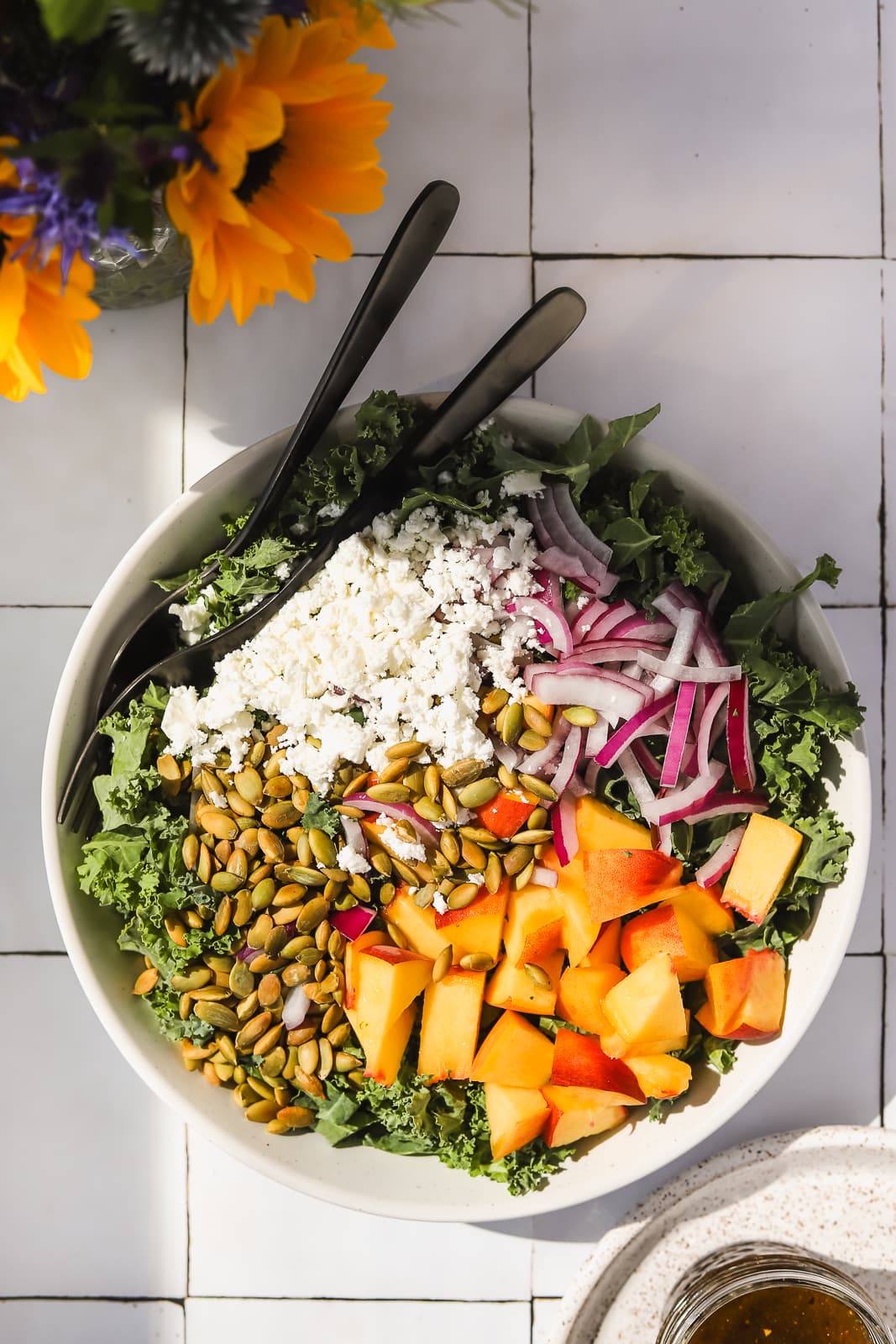 Easy Summer Dinner Ideas
Grilled Vegetables & Protein: Simply chop vegetables into bite-sized pieces and grill in a basket (season with olive oil, salt, pepper and garlic). Grill your favourite protein at the same time and serve together.
Add any protein to a big salad: Two of my favourite summer salads are listed below plus there is my go-to Summer Greens Salad. Make one of these recipes and add a protein for a full summer meal.
Pizza on the Grill: Grab some fresh dough from a local store and grill it to perfection with your favourite pizza toppings. Try my Zucchini & Prosciutto Pizza on the grill!
So what other recipes are there make this month?
Recipes to Make in August
Cherries – Cherry Bourbon Lemonade Smash
Plums – Easy Plum Jam
Peaches – Kale & Peach Salad with Feta and Toasted Pepitas
Saskatoon Berries – Saskatoon Berry Scones
Stone Fruit – Stone Fruit Breakfast Crumble
Tomatoes – Tomato & Basil Toast
Zucchini – Zucchini Fritters with Garlic Yogurt Dipping Sauce
With all that being said, it might be hard to enjoy all that there is to offer this month but I'm here to help!
Here are a few tips on how to preserve fruits and herbs to enjoy later:
Herbs: With herbs like basil and parsley you can make an easy pesto to freezer for later use. For heartier herbs like rosemary or thyme, they can be dried by placing in a paper bag with a couple of holes poked in it and stored in a cool, dry place for about a week. Remove rosemary or thyme from the stems and use as dried herbs. Or, you could also wash and fully dry the herbs; then, add a mixture of the chopped herbs to a ice cube container and top with melted butter or oil. Freeze into ice cubes and save for use with roasted vegetables or roasted chicken in the future.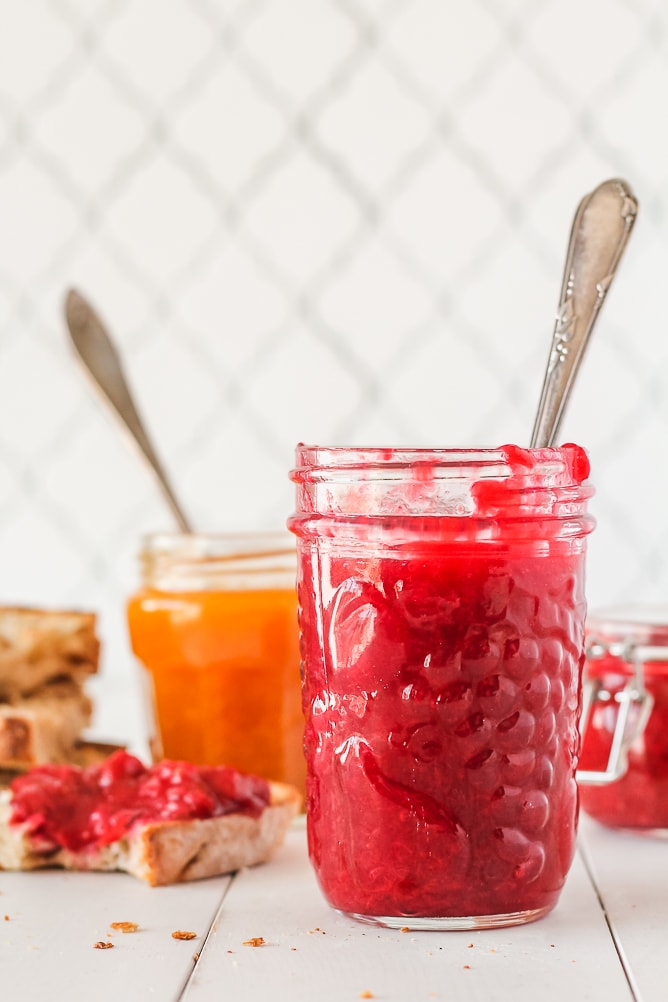 Fruits: Make any one of my EASY summer jams and freeze to enjoy later!
Vegetables: I love this guide from Food by Maria on how to pickle vegetables.
Until the next cooking adventure,
Jess