Where are my strawberry rhubarb fans?!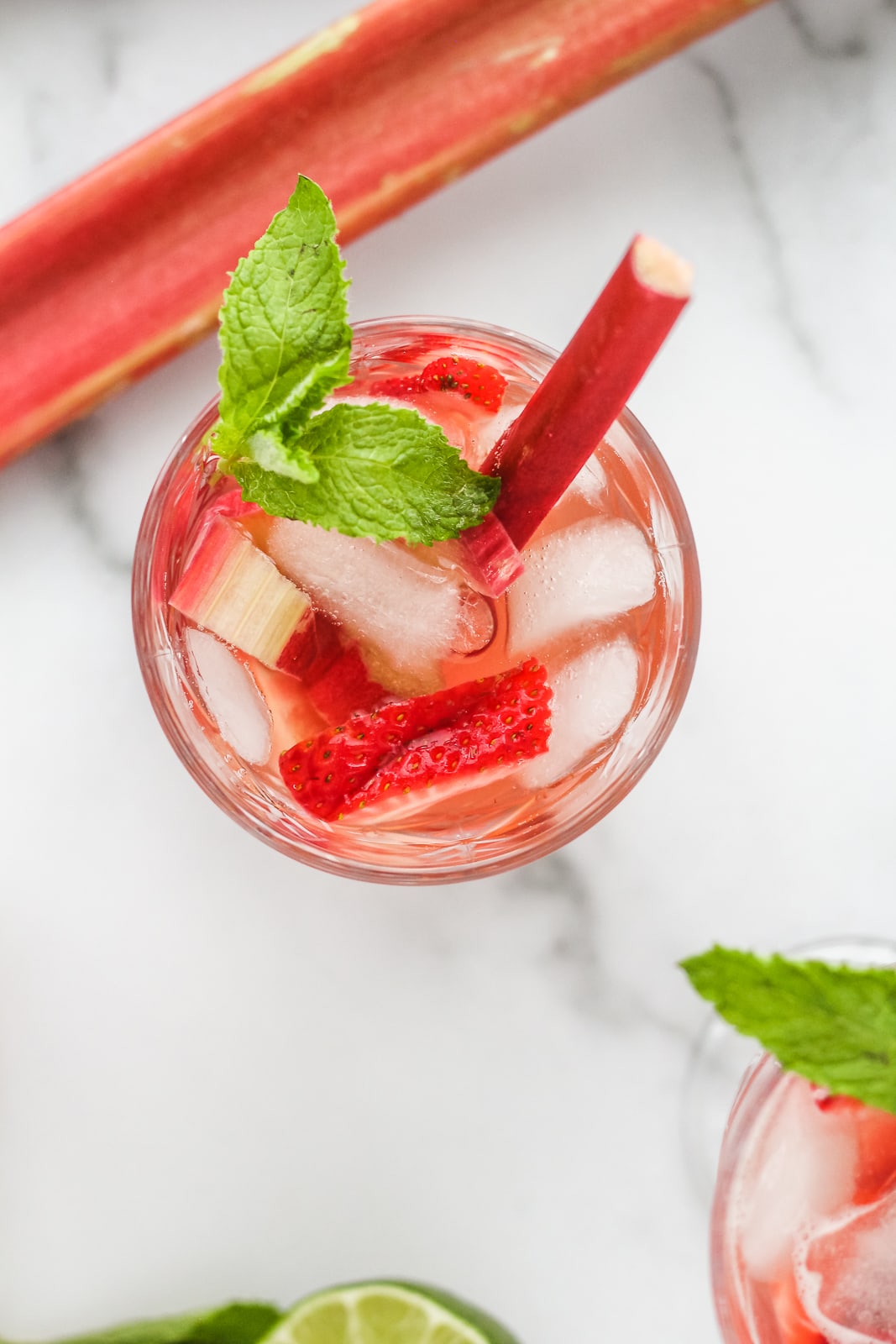 Strawberry-rhubarb is one of my favourite warm weather fruit combinations.
So I'm sharing my 5 top recipes using these beautiful ingredients!
Strawberries and rhubarb are wonderful on their own. But, rhubarb does peak around the same time as strawberries so enjoying them together just makes sense!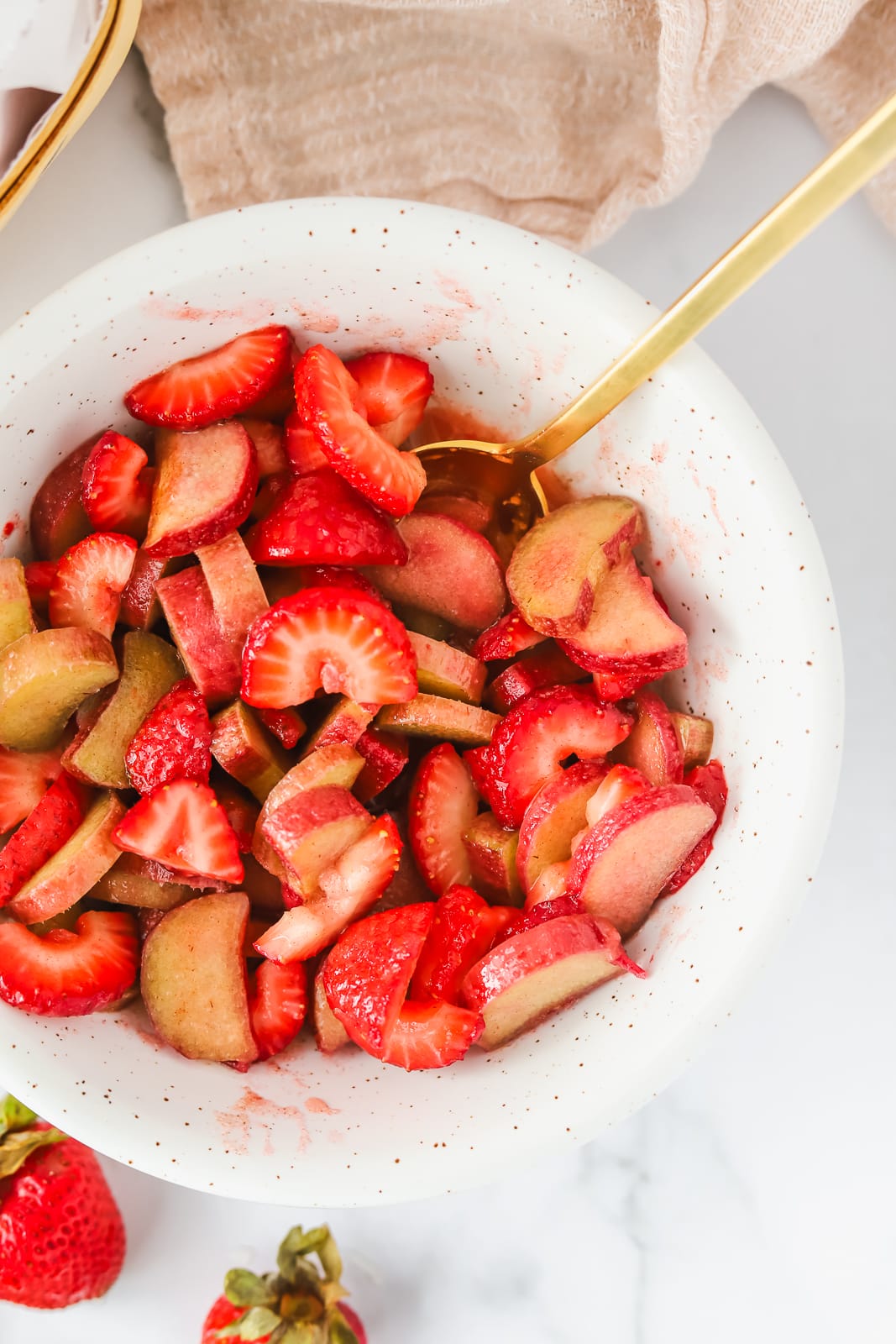 Why do strawberry & rhubarb go so well together?
Strawberries lovely sweetness perfectly balances the tartness of fresh rhubarb.
This combination is so versatile! The sweet-tart taste works well in pies, cakes and jams just to name a few.
So how can you enjoy strawberries and rhubarb together AND on their own?!
If you're looking to make a more sweet dessert or drink, try strawberries as your main ingredient. Fresh, ripe strawberries are amazing on their own and rarely need too much sugar to enhance the flavour.  Try this strawberry recipe: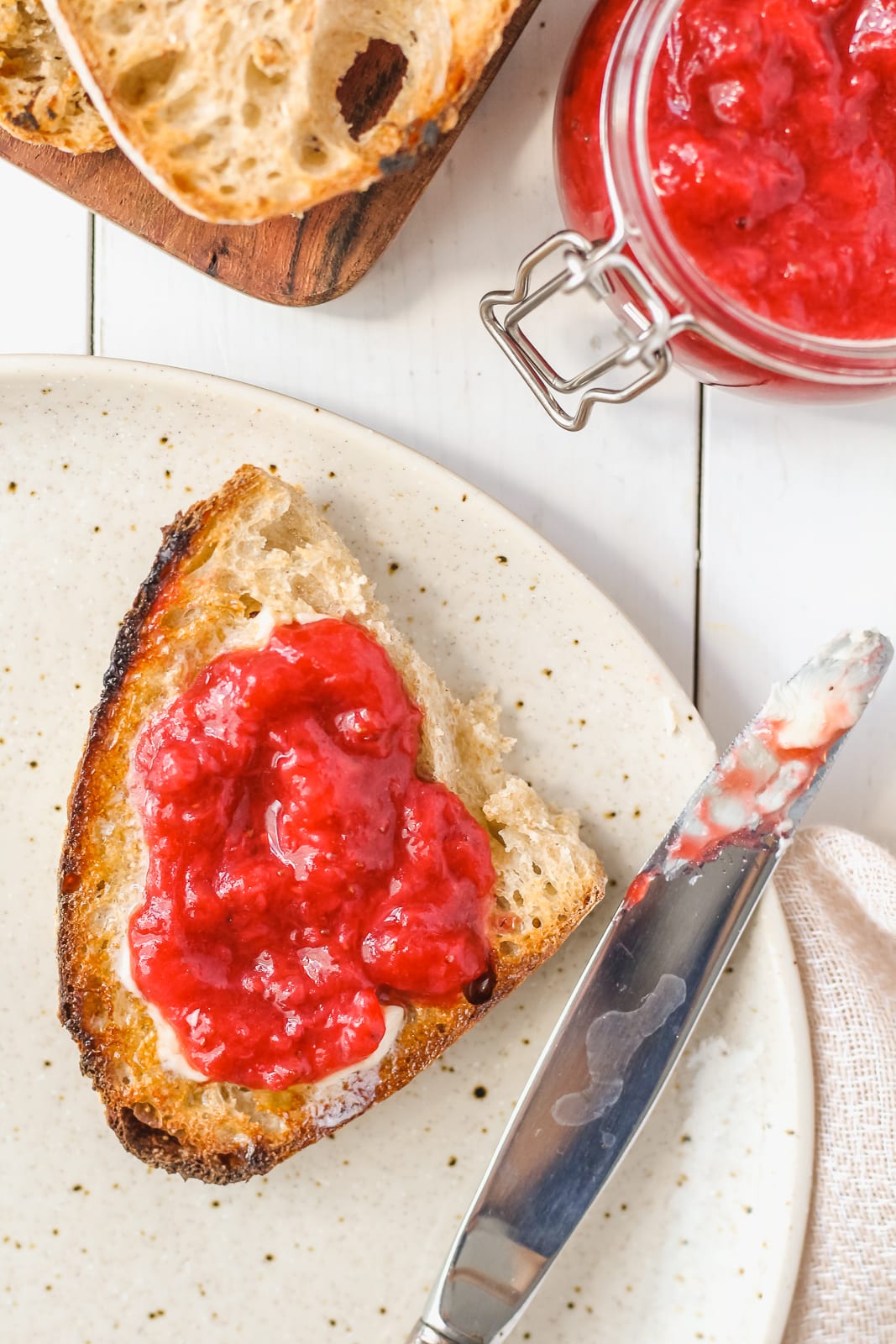 If you're looking to make a bit less sweet dessert, try rhubarb on its own. It's more of a tart flavour so it works well when baked in cakes and pies, or stewed as a jam or simple syrup.  Try this rhubarb recipe: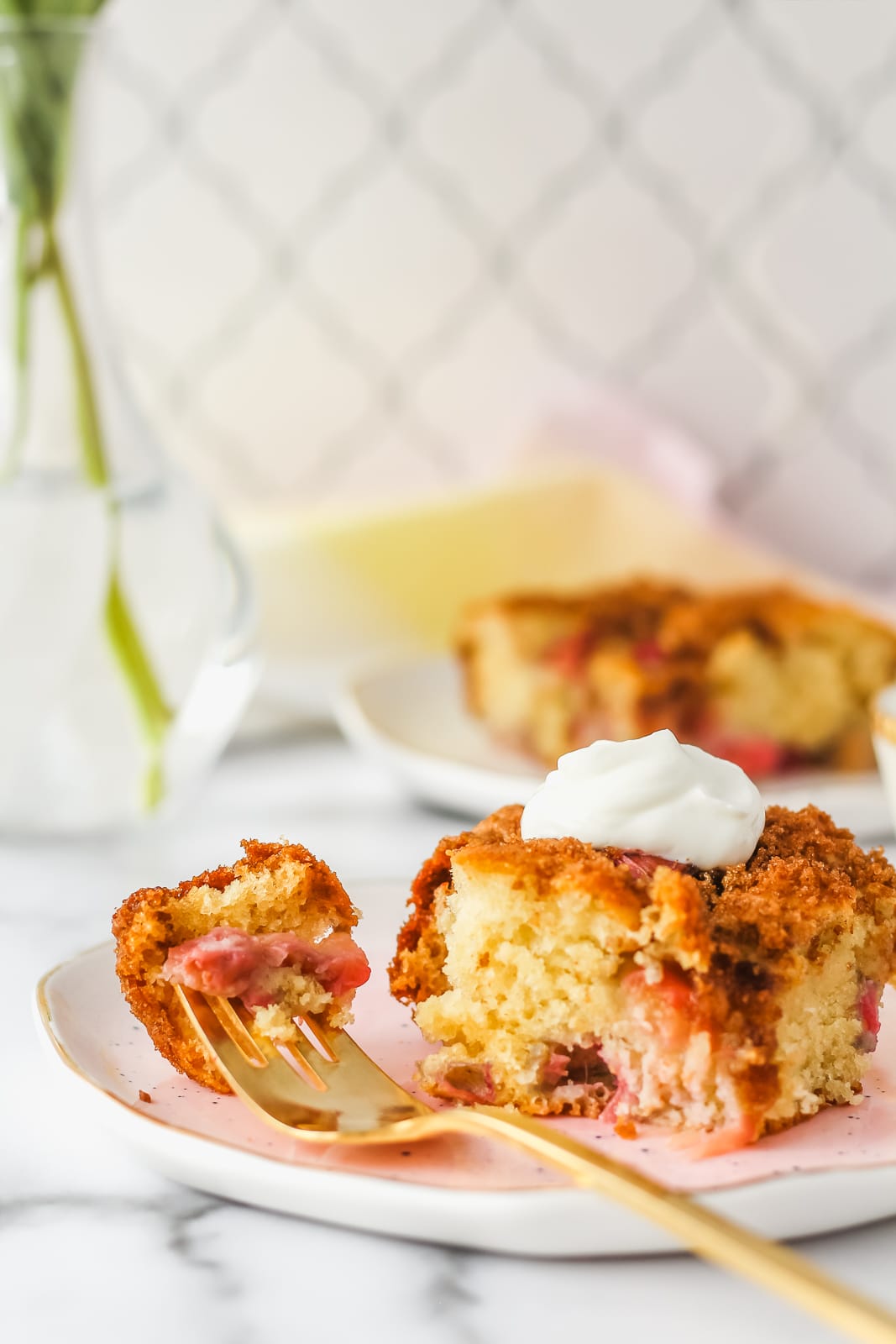 And of course don't forget to try strawberry & rhubarb together! The sweet and tart flavours complement each other beautifully in these strawberry rhubarb recipes:
Strawberry Rhubarb Toasted Oat Sundaes
Berry Rhubarb Kombucha Sangria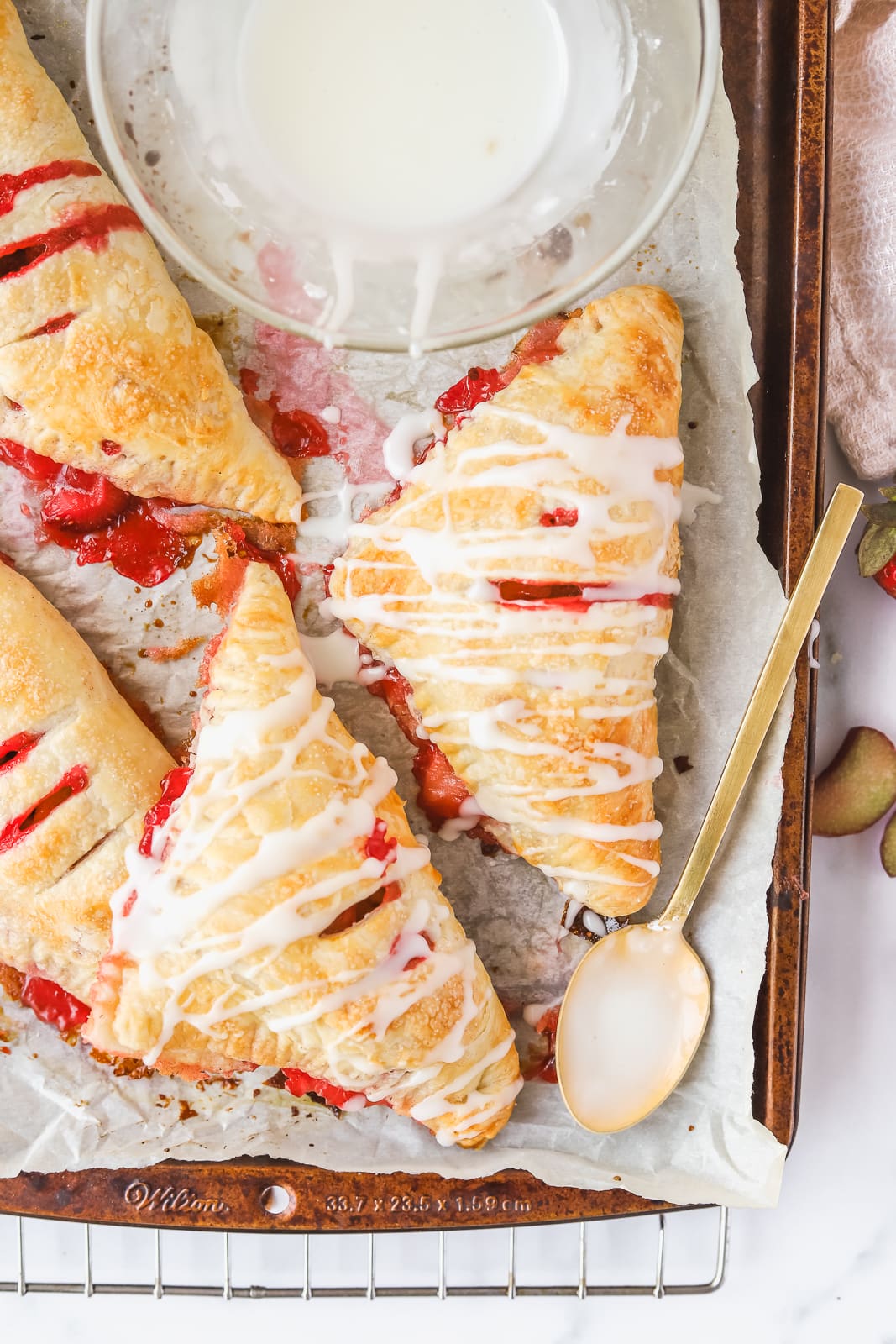 And I'd be remiss if I didn't mention this Strawberry Lemonade Rosé Punch too!
There are so many ways to enjoy these two wonderful ingredients so I encourage you to have fun in the kitchen! Rhubarb only comes around for a few weeks so next time you see it at the market definitely grab some.
Can you freeze rhubarb?
YES! Cut the stalks into 1-2 inch pieces, lay them flat on a parchment-lined baking sheet pan and freeze until firm (usually takes a few hours). Then place them in freezer bags in the freezer for up to a year. OR, simply skip the baking sheet and freezer directly in a freezer bag (note the pieces may stick together more when frozen this way).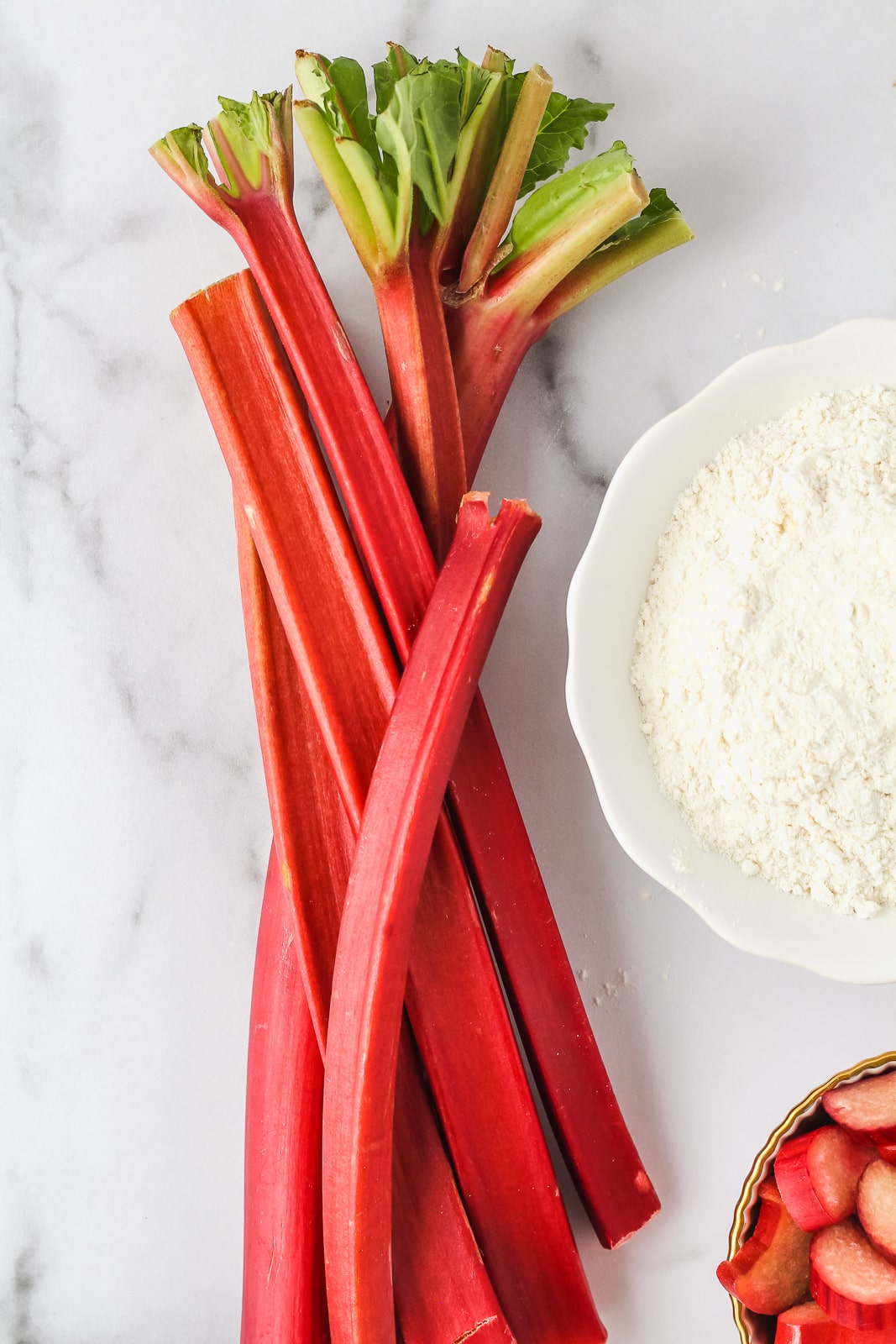 Then simply use frozen rhubarb just like you would fresh.
Until the next cooking adventure,
Jess