Well friends, I can hardly believe it's September but that just means more seasonal food to cook with!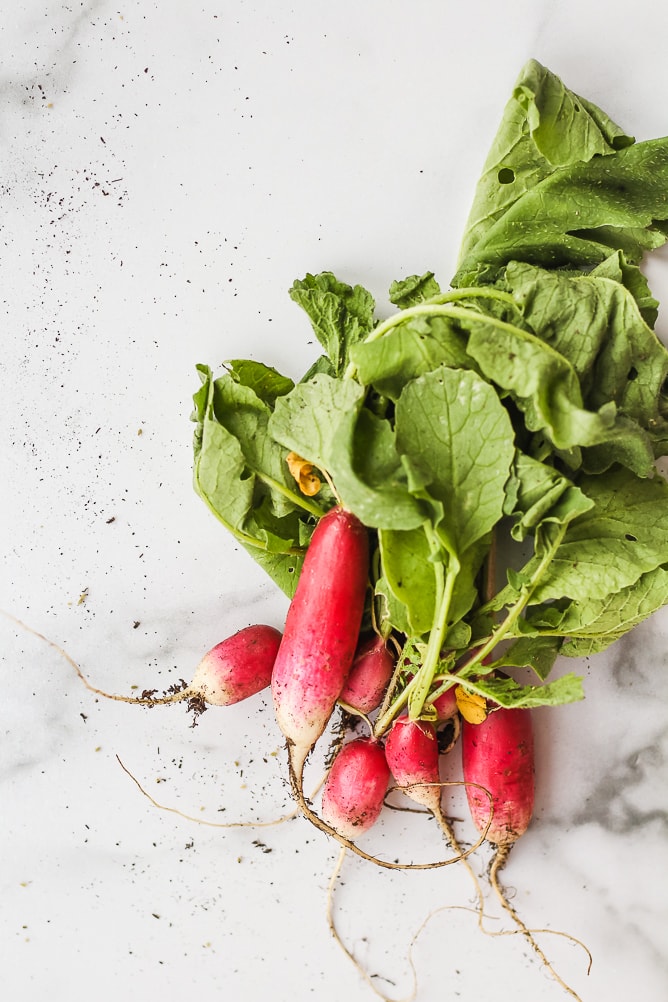 I've been harvesting a lot of vegetables from our garden and it's been inspiring many of our dinners.
So, let's get to my monthly favourites including recipes and what to cook in September!
In about mid-August we started to harvest vegetables from our garden including beets, radishes and if you can believe it, potatoes!
Potatoes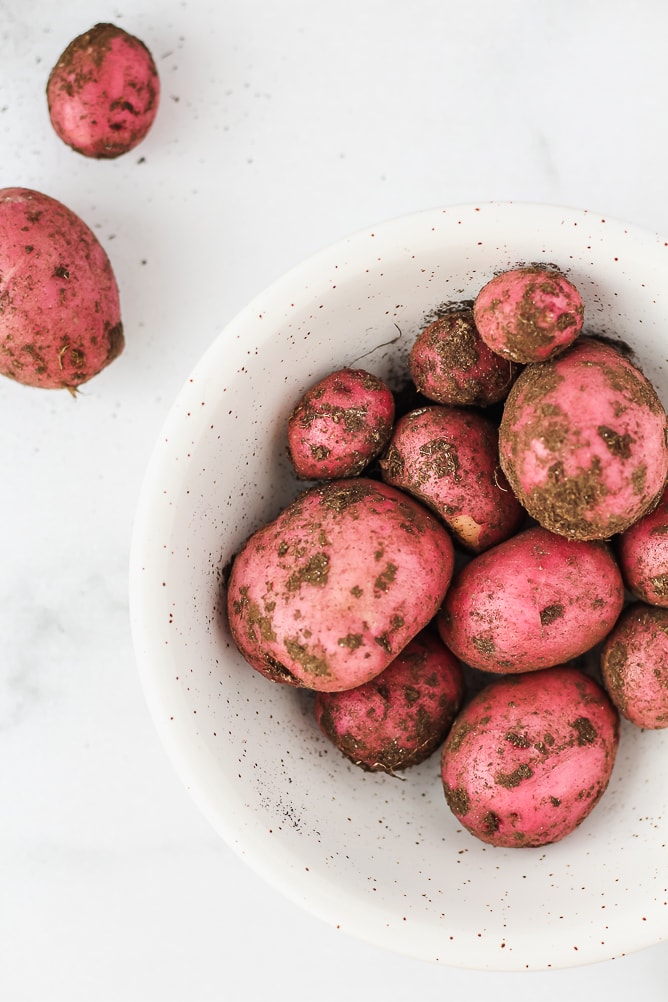 Yes, I tried my hand at growing potatoes this year and grew a total of 12. I'm pretty sure I need a deeper container to plant them in next year but other than that they were really easy to grow. And, when we roasted them up they were very delicious! Speaking of potatoes, I have an amazing '3 side dishes on one sheet pan' recipe coming to you this fall that includes potatoes and is perfect for Thanksgiving.
Radishes
We've gotten two rounds of breakfast radishes from our garden so we're still using them in salads a lot. And, I've been enjoying them on toast with a bit of goat cheese or feta and some pea shoots.
Beets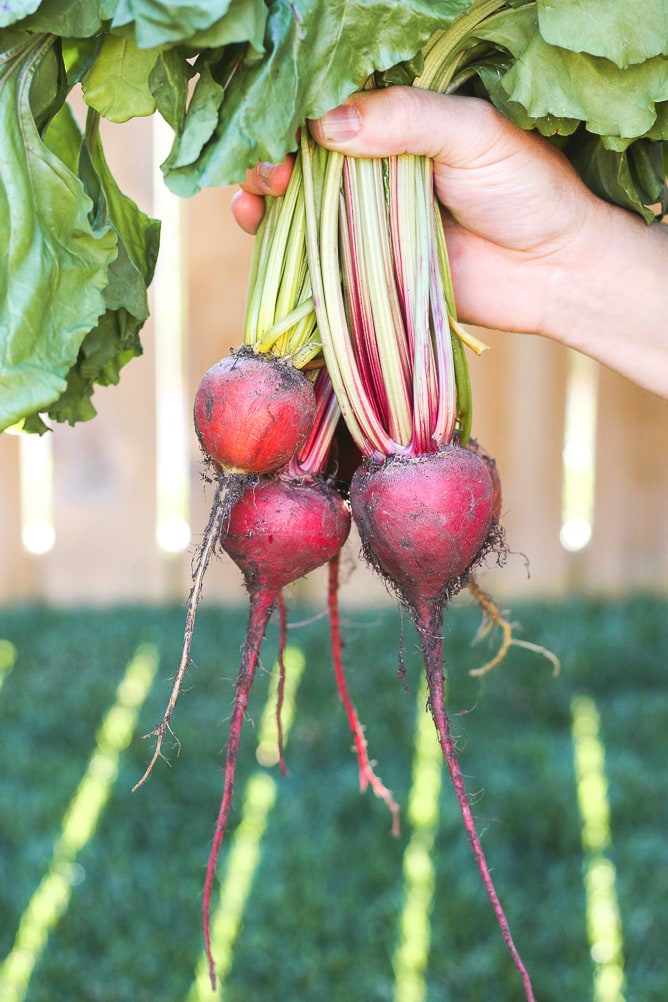 And we pretty much have beets now for the entire fall season, haha. This year we grew chioggia beets (also known as candy-cane striped beets) and golden beets. Golden beets are my favourite because they're a touch sweeter than the others I find.
One of my favourite ways to enjoy golden beets is to peel and cut them into cubes; roast at 400F with olive oil and a bit of salt and pepper for about 25 minutes (or until done to your liking). Then, I'll make a salad with greens like arugula or kale, add some walnuts, feta or goat cheese and balsamic dressing. So simple, so delicious! And another recipe that I love to make with golden beets are these Golden Beet Chips with Spicy Goat Cheese from How Sweet Eats; honestly amazzzzing.
We still have a couple jalapeños popping up too and then the only other vegetables I have left to harvest are onions and garlic. I'm trying to give them a bit more time so I'll have to report back!
Other than harvesting and eating all the vegetables, we took an epic Canadian East Coast trip at the end of August. It was magical!

We travelled throughout Nova Scotia and PEI eating all of the seafood, enjoying local wines and relaxing on some pretty amazing Canadian beaches. Plus we enjoyed probably the most epic culinary experience we've ever had called the Fireworks Feast at the Inn at Bay Fortune – OMG. I have so much to share from this trip so I'm going to write a post on just that travel experience. So, stay tuned for my foodie travel adventures! For now, here's a little sneak peak: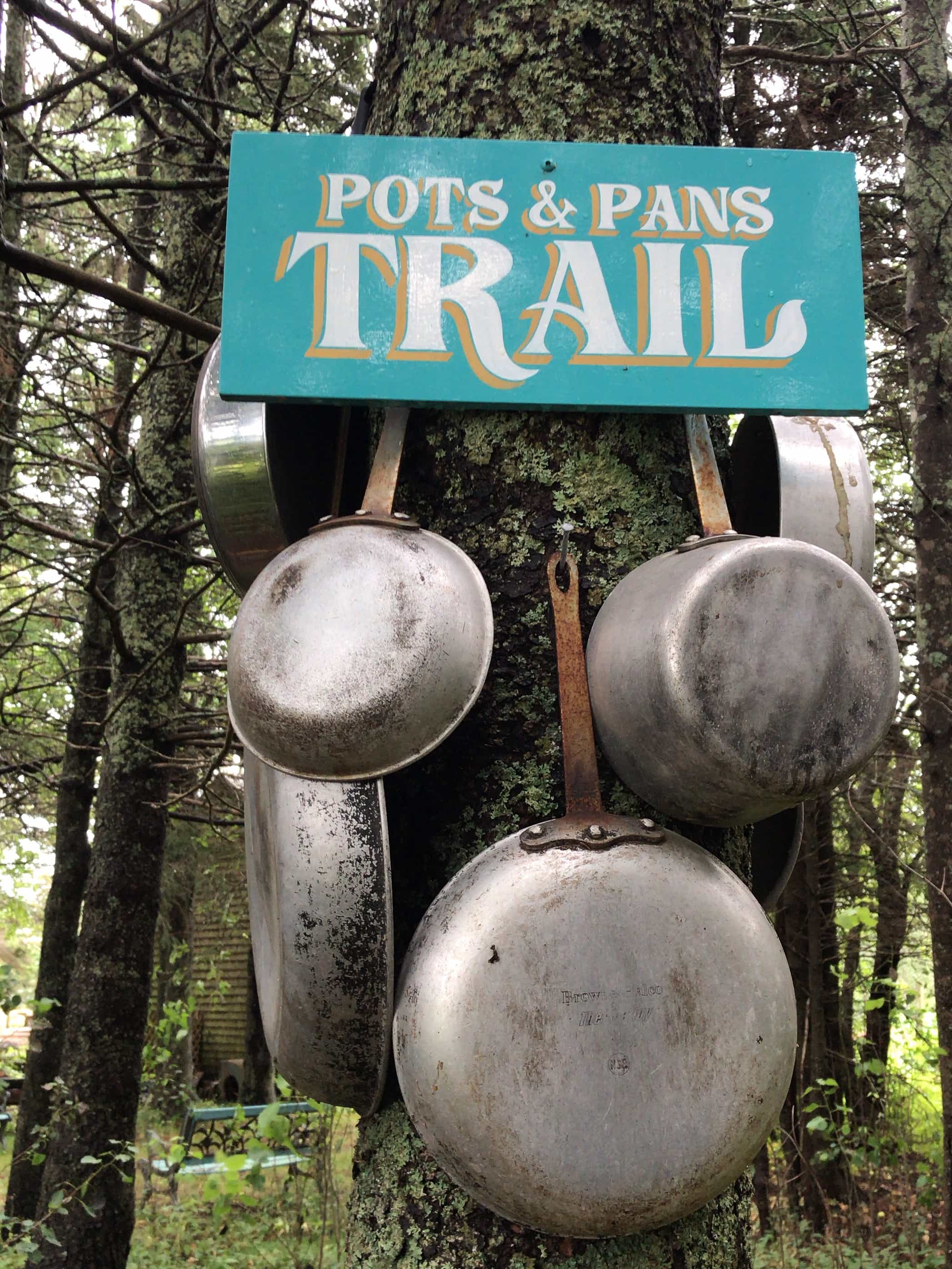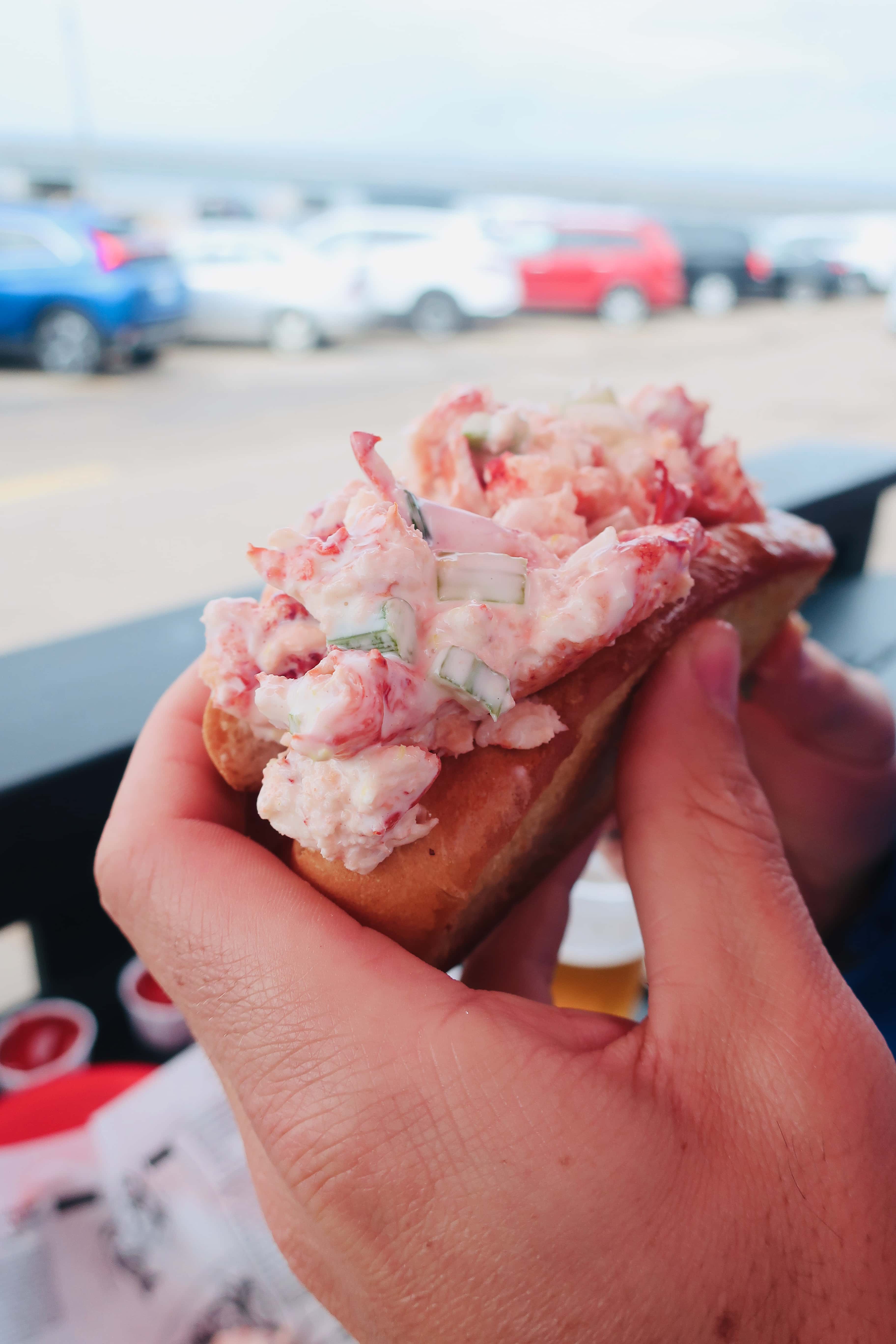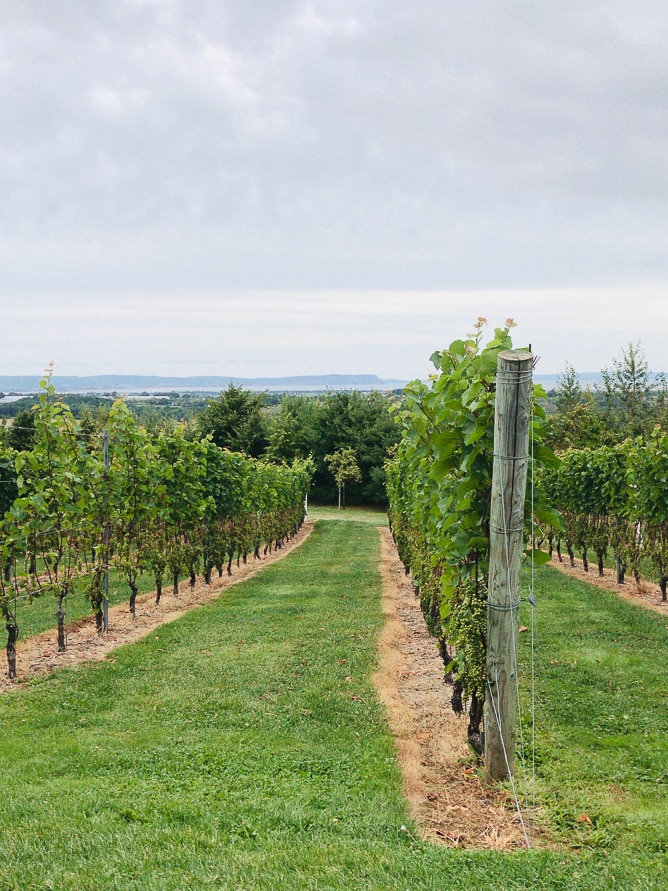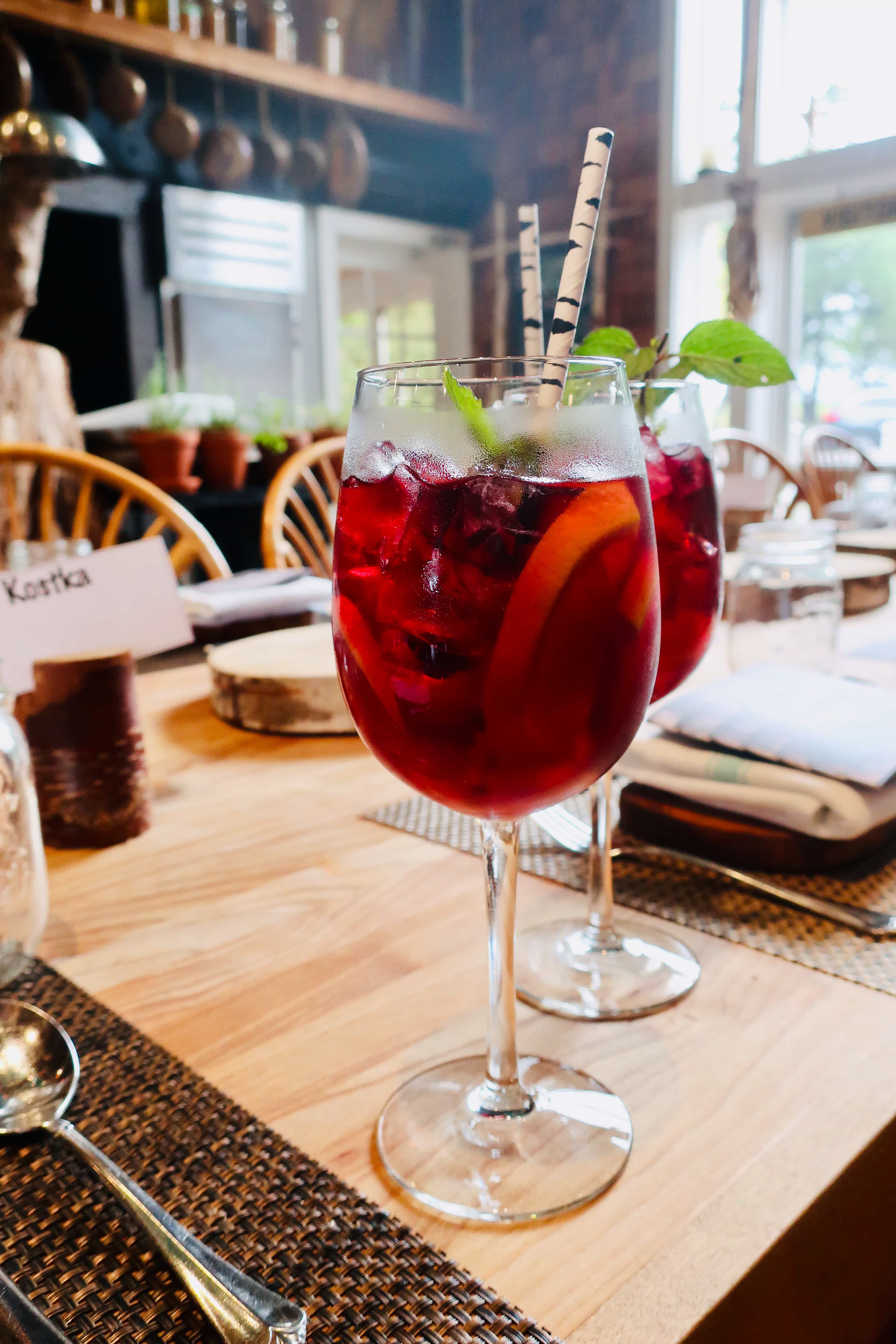 After all of that talk of food, let's talk more food shall we!? Here's What's in Season for September: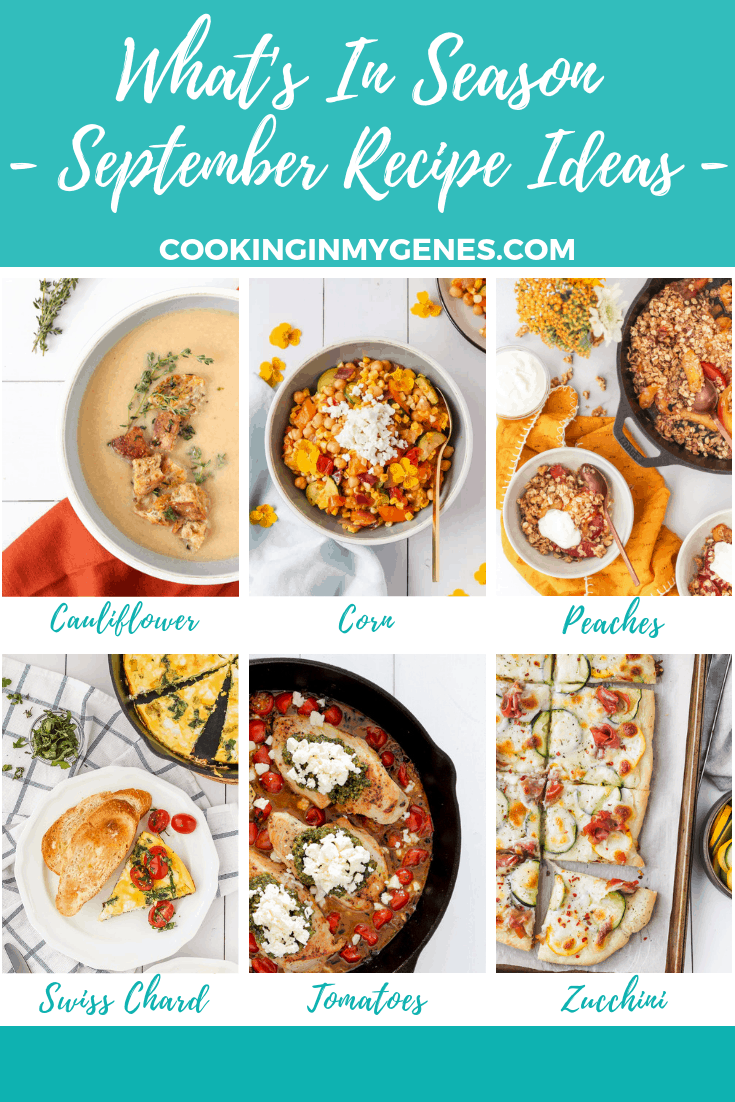 Cauliflower: Roasted Cauliflower Soup
Corn: Roasted Vegetable Salad
Peaches: Stone Fruit Breakfast Crumble
Swiss Chard: Swiss Chard, Goat Cheese & Leek Frittata
Tomatoes: Pesto Baked Chicken with Tomatoes
Zucchini: Zucchini & Prosciutto Pizza
Enjoy all of the recipes this month friends and if you have any suggestions for Fall recipes please send them my way, just leave a comment below!
And, a couple of my favourite recipes that are making their way into our dinner rotation are these One Pan Ginger Chicken Meatballs with Peanut Sauce from Ambitious Kitchen and this Autumn Glow Salad from Pinch of Yum.
Until the next cooking adventure,
Jess