One of my go-to dinners is generally a chicken recipe!
Chicken is extremely versatile and generally freezes well so it's great to keep around for easy and quick dinners.
So, here are 10 of my favourite chicken recipes that you can whip up for dinner in no time!
We always have a chicken recipe on our weekly menu but I do love to mix up the flavours and types of chicken used regularly.
Why does chicken make delicious and easy dinners
Chicken is versatile! It takes on most flavours very well.
Many cuts of chicken cook quite quickly so you can have a delicious dinner on the table fast too.
You can cook a batch of chicken breasts and then slice, dice or shred to use in different recipes during the week.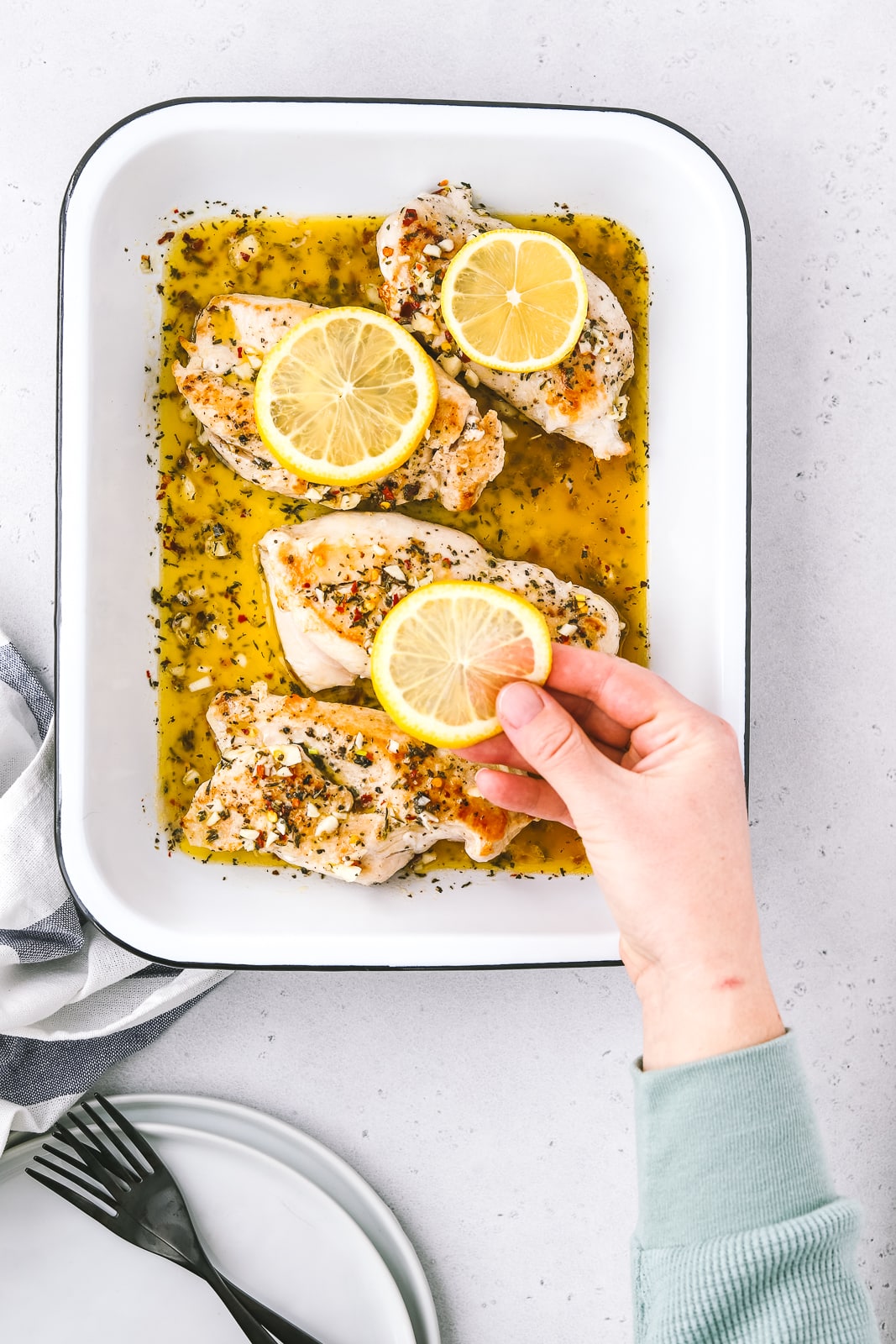 Favourite Chicken Recipes for Dinner
Easy Healthy Baked Lemon Chicken
This lemon chicken is a fan-favourite! With an easy to make lemon sauce full of flavour you'll get tender chicken breasts that are delicious and healthy.
30 Minute Chicken Broccoli Stir Fry
Use ground chicken in this recipe to make it super quick! Add in a few vegetables and a flavourful sauce for the perfect 30 minute dinner.
One Pan Baked Chicken with Tomatoes & Oregano
A flavourful olive oil – oregano sauce envelops the chicken which is cooked with tomatoes all in one pan. Topped with cheese for a scrumptious bite!
Peanut Chicken Power Bowls
Healthy and flavourful, these bowls are packed full of whole grains, vegetables & protein with a simple & easy peanut sauce! You can even use cooked rotisserie chicken from the store to make this dinner even quicker!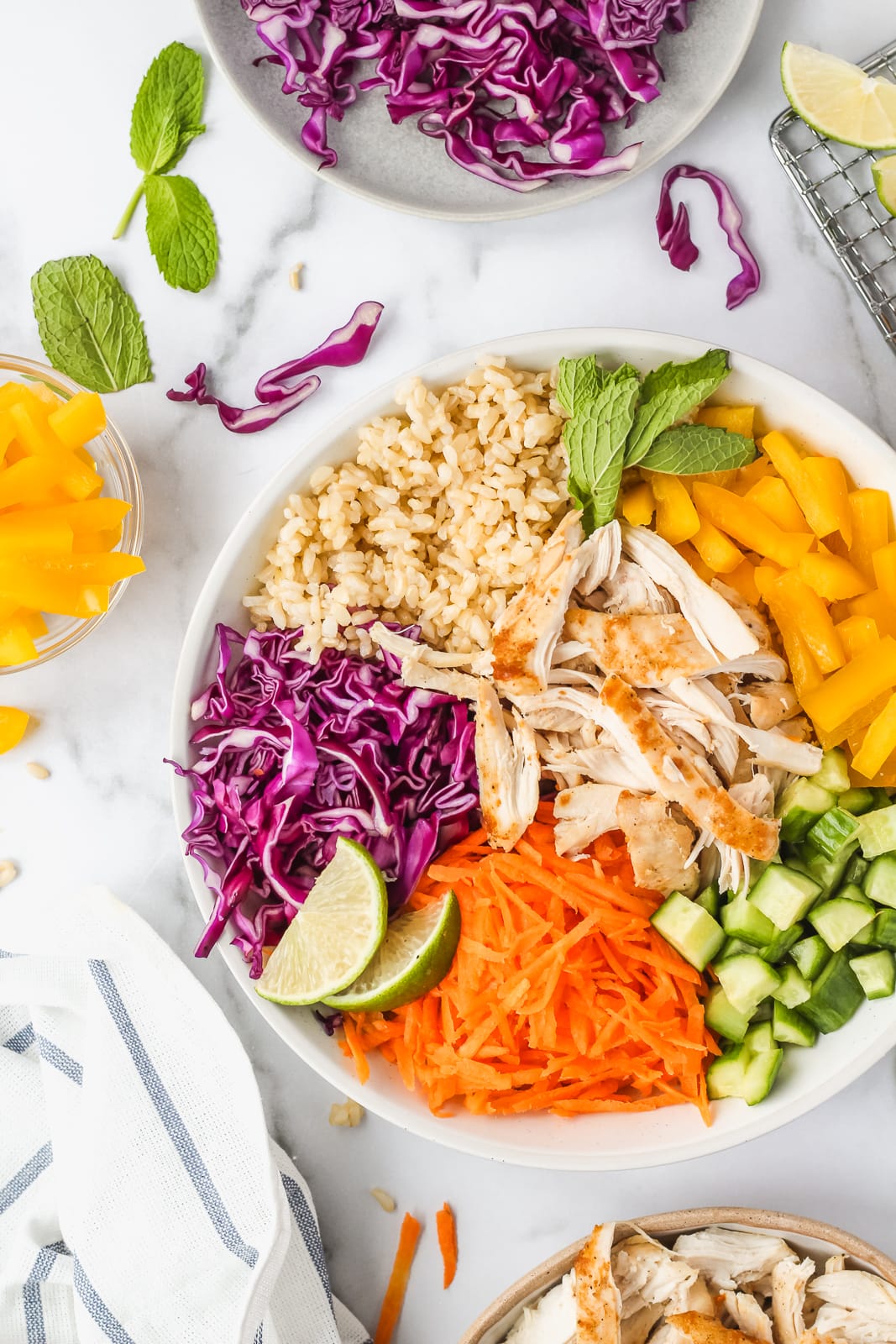 Winter Citrus Chopped Salad with Chicken
A truly bright salad for the Winter season, the oranges pair so well with the chicken in these seasonal bowls and you can even meal-prep them for the week ahead.
Pesto Baked Chicken
This pesto baked chicken is a family favourite because all the flavour is packed in one pan! Use your favourite pesto sauce to make this chicken dinner recipe an ease to cook on a weeknight.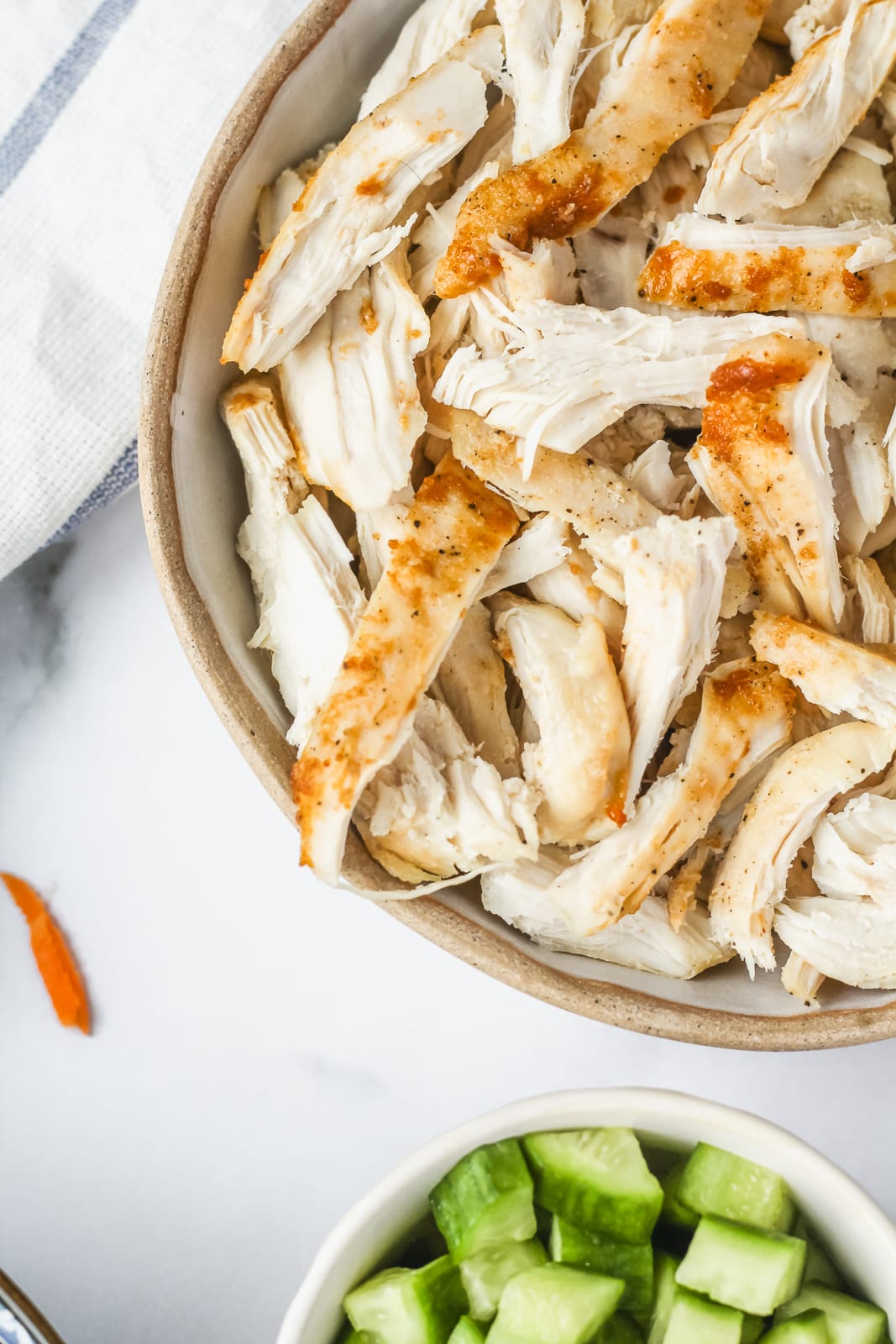 Peanut Chicken Lettuce Wraps
These wraps are a fresh bite for dinner and a classic recipe on the blog! Use your favourite peanut sauce to make these chicken lettuce wraps come together in a flash.
Chicken Noodle Soup
A classic soup recipe, you can use chicken breasts or chicken thighs to make this recipe and cozy up to a bowl tonight.
Sheet Pan Kettle Chip BBQ Chicken Nachos
Have some fun with dinner by making nachos and use rotisserie chicken from the store to make these nachos in under 10 minutes!
Spring Vegetable Bowl with Lemon and Dill Chicken
These bowls take a little more time to prep but the result is a lovely chicken recipe for the Springtime!
I hope this gives you some chicken-inspiration in the kitchen and that you find a new recipe you and your family will love.
More dinner recipes to love from the blog:
10 Easy Dinner Recipes to Make This Week
One Pot Sausage and Tomato Pasta
Quick White Beans with Tomatoes and Kale
Until the next cooking adventure,
Jess