Truly the best way to celebrate the season is with these fresh summer fruit recipes!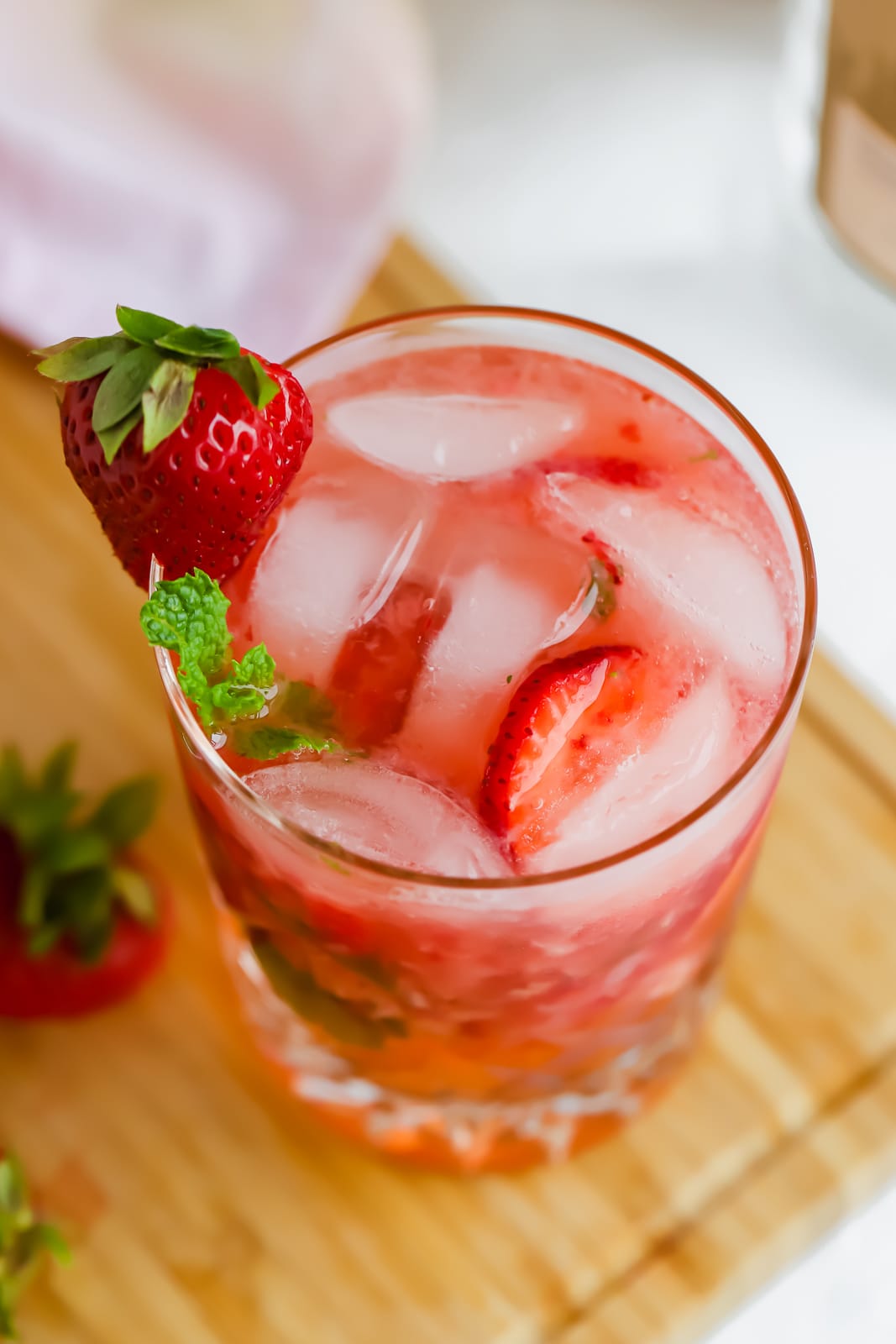 Perfect for summertime BBQ's, picnics or whenever you want to enjoy something seasonal.
From cocktails to desserts, appetizers and brunch, you're sure to find something to enjoy.
It's fruit season friends! Time to add fresh summer fruit to allll of the recipes you make.
During this time of year I'm pretty sure I add fruit to at least one meal a day: berries to my pancakes; peaches to cocktails; and, rhubarb to all of my desserts.
Let's enjoy all that summer has to offer with 20 summer fruit recipes!
Summer Fruit Appetizers
Berries pair with goat cheese in these summer appetizers; they're a match made in summer fruit recipe heaven!
Blueberry & Goat Cheese Crostini Appetizer
Mixed Summer Berry Goat Cheese Crostini
Brunch
Blueberries, peaches, plums, strawberries and apricots make an appearance in these delicious brunch recipes!
Stone Fruit (Breakfast) Crumble
Summer Berries on Toasted Sourdough
Cocktails
Peaches, strawberries, cherries and rhubarb are all perfect for a summer cocktail!
Strawberry Lemonade Rosé Punch
Berry Rhubarb Kombucha Sangria
Summer Fruit Desserts
Rhubarb, raspberries, peaches, strawberries and blueberries make an appearance in the most delectable summer desserts!
Grilled Peaches with Oat Crumble & Vanilla Ice Cream
Summer Fruit with Whipped Cream
Strawberry Rhubarb Toasted Oat Sundaes
Summer Fruit Jams
There's nothing better than jam made with summer fruit; it's even better when it's made with just 4 ingredients like the recipes below!
I truly hope you find some new summer recipes to love! It's the perfect season to head to the market, grab fresh produce and make simple recipes that will delight.
More summer recipes to love from the blog:
Kale & Peach Salad with Feta and Toasted Pepitas
Summer Cheese & Charcuterie Board
Until the next cooking adventure,
Jess